[YBF EXCLUSIVE] 'Power' Cast -- "Season 2 Becomes A Lesson In Karma!" (VIDEO)
​
Jun 04 | by Natasha
​ ​ ​ ​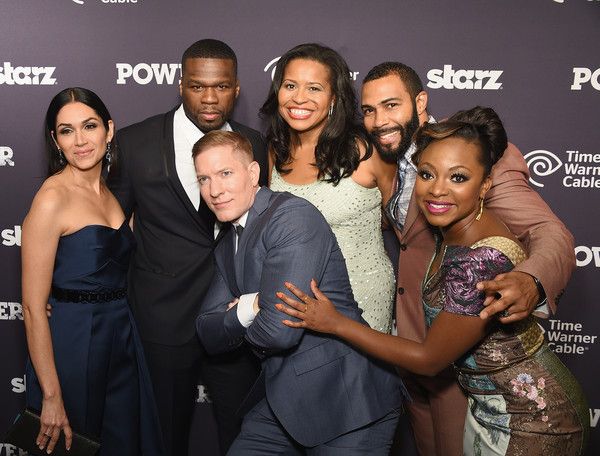 We're nosy as all hell when it comes to one of our fave shows "Power," and we're not the only ones. We know you want the tea on what to expect this season (besides LaLa's upcoming topless sex scenes and the pending reveal of Angela Valdez's REAL job) . So TheYBF.com hit the NYC red carpet season 2 premiere party of the hit Starz show to chat up our faves. Get the video inside...
Get ready for more sex, more lies, and more scandal in season 2 of "Power." On Tuesday night at the Best Buy Theater in NYC, the cast members dished to YBF Correspondent Jeff J. on what's next and if they'll still be riding hard for what (and who) they love this season.
We left off season 1 with Tommy Egan (Ghost's ride or die, right-hand man) finding out Ghost's side piece is a US District Attorney...who's a major threat to their illegal empire.

Joseph Sikora told us on the carpet about his severely hot-headed character:
"It's going to be really explosive and exciting. Tommy is that 0-60 kind of guy so we'll see if Tommy exists anywhere from 1-10 in season 2."
Ghost himself doesn't know about his side piece's 9-5 yet, but season 2 is about to get EXTRA real. So how will he recover? Omari Hardwick hinted that karma will indeed be a pain in Ghost's ass this season, telling us:
The biggest gangster in the world is the one who can out-think the muscle. Kanan represents the muscle, played by "Curtis '50 Cent' Jackson, and James Ghost St. Patrick is played by me is more of a thinker. So first and foremost, he sort of side steps people with that brain of his. But, of course, that kind of catches up with you. You know, karma is a bitch. And ultimately, season 2 becomes a lesson in karma and how it catches up with one.

If he totally figures it out, I don't know if we have a show. So he's trying to figure out how to figure it out.
And about whether all that dapperness will help Ghost out of his epic mess:
The way he recovers is..it's always here [in his brain]. He is not only a bright character, but the brightest character I've ever played. It's been a beautiful thing for me to fill that guy's brain and mindset up with the way I think. And whatever Omari can bring to him and adding to Courtney's incredible pen.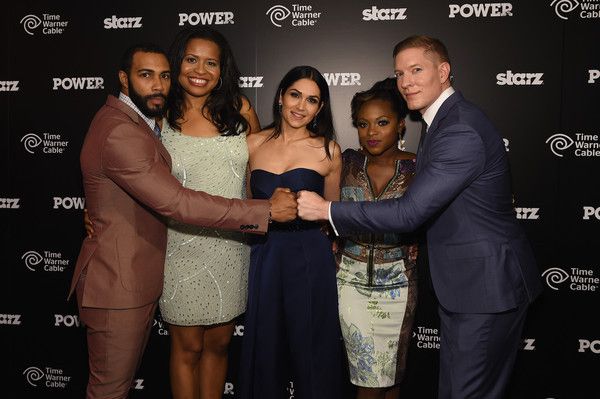 Naturi Naughton dished on why her character 'Tasha St. Patrick' is on 'BBHMM' mode this season saying:
"In season 2, she starts looking out for self. She's a little nervous about what Ghost is doing. She doesn't know if she's going to be left broke or if he's going to leave her. So Tasha's like: I gotta do me, I gotta get my money together, save my chips and I think she's just fighting for her life. She's not going to go back to the streets or back in a situation where she can't provide for her family."
50 stopped by to spill on how he nailed it as an Executive Producer, especially when it comes to authenticity:
I wanted to make a project that was gritty and true to the pressures of that lifestyle. So you'll see in season 2, it gets really intense. You're on the edge of our seat. You feel like law enforcement is closing in while you got things going on in the street at the same time. In real life, people aren't always conscious of other things going on at the same time.
Check out our full red carpet video interviews below:
"Power" returns June 6th on STARZ.
Correspondent: Jeff J. / Videographer: @Karllunz
​ ​
​ ​ ​