YIKES! Rapper YG SHOT 3 Times In L.A. + Chris Lighty's Daughter Tiffany Lighty DAMAGES 50 Cent's Lamborghini
​
Jun 12 | by _YBF
​ ​ ​ ​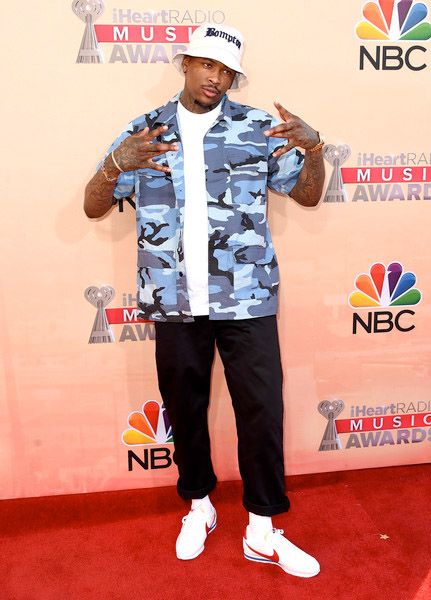 This weekend is certainly kicking off to an eventful one for two rappers. YG was shot early this morning in Studio City! Luckily, his injuries are not threatening. Also, 50 Cent will have to get his blue Lamborghini fixed soon after Chris Lighty's daughter Tiffany Lighty ran into an Uber car in Brooklyn. Yikes! More inside….
Rapper YG was rushed to the hospital early this morning after getting shot!
According to TMZ, the "My N*gga" rapper was allegedly shot 3 times in the hip around 1:45AM in Studio City. Details are sketchy, but sources say he was rushed to a nearby hospital in his car after one of his friends hopped in and drove him to safety. As of now, there aren't any suspects and no arrests have been made.
Luckily, none of his injuries are life threatening and he's reportedly doing ok. Sources describe the scene saying blood was spewed on the sidewalk and multiple shell casings were found.
The "Who Do You Love" rapper is said to be "very uncooperative" with police. Since he doesn't shy from his Blood Gang affiliation, sounds like this just may be part of "that life."
Get well soon.
In other news.....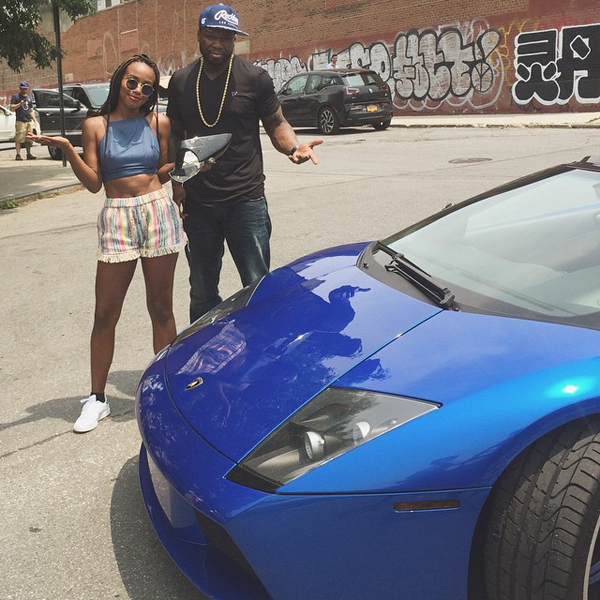 When you're 50 Cent, something like you're side view mirror getting ripped off doesn't faze you much. That's what happened to 50 today, but, it doesn't seem to be that much of a big deal for the NYC rapper.
Today, the "Power" star and producer was in Brooklyn filming with his former manager Chris Lighty's daughter Tiffany Lighty for a new project she's working on, reportedly titled "In The Light with Lighty." Tiffany's father, co-founder of founder of Violator Management, allegedly committed suicide a few years ago (although there are many unanswered questions surrounding his death).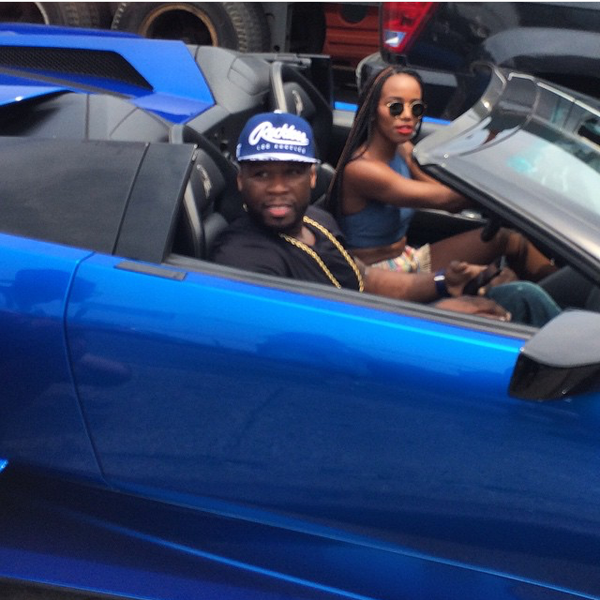 While shooting on location in Brooklyn today, Tiffany hopped behind the wheel of 50's souped up blue Lamborghini to take it for a spin. Well...things went left when she hit an Uber car, knocking the side view mirror off of 50's car. Tiffany claims it wasn't her fault, it was the Uber drive's fault!
She explains (via Instagram):
"Lol no, an Uber driver that was doubled parked opened his driver door w/o looking and broke the passenger mirror off. I didn't crash. Lol it was totally that guys fault. I was only going 30 MPH @italiaanita"
Eyewitnesses on the scene tell TMZ 50 was unbothered and even posed for a pic with the Uber driver, but he was behind the wheel when they drove off. HA!
Photos: Getty/@tiffanynoir/@thatsemilie
​ ​
​ ​ ​