CLASS ACT: Taraji P. Henson Drops Inspirational Gems During One-On-One With Gayle King At 2015 ABFF
​
Jun 13 | by _YBF
​ ​ ​ ​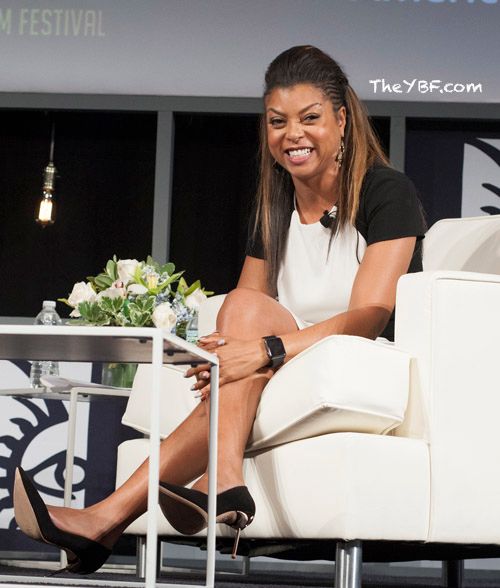 At the 2015 ABFF, Taraji P. Henson sat down with Gayle King for a one-on-one discussion about her road to becoming a Hollywood actress. She also dropped some gems about life and going after your dreams. More inside….
American Black Film Festival Ambassador Taraji P. Henson sat down for a candid discussion with "CBS This Morning" co-host Gaye King yesterday, giving us an up close and personal look at the woman who's taking the world by storm.
Taraji shared her story about going from the hood to being the star of a majorly successful FOX series.

During their chat, Taraji revealed her struggles during college and talked about enrolling in North Carolina A&T, majoring in electrical engineering. Once she got there, she realized math wasn't her thing (specifically failing pre-calculus) and realized electrical engineering was NOT what she was passionate about.
Her father offered up some powerful words of advice and she decided to return to Maryland to attend Howard University in Washington D.C. where she majored in theater. By her junior year, she found she was pregnant, but she refused to quit. She was determined to finish school…and she did. She said,
"Babies aren't a disease, they're a blessing. Just because you have a baby doesn't mean you have to stop following your dreams."
Awesome advice.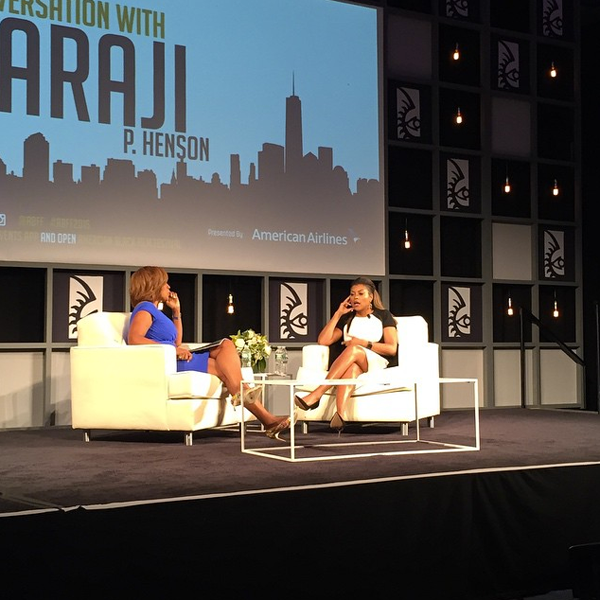 After college, she said she packed up her and her son's things and moved to California with $700 in her pocket and Jesus on her side. She said when she would go on auditions she was reminded by industry folks that she wouldn't make it because they felt she was too old to get into acting. But, she didn't take "NO" for an answer. She ended up landing a lead role in John Singleton's 2001 classic flick Baby Boy. Following Baby Boy, she landed a role in the blockbuster 2005 film Hustle & Flow, then a major role in Curious Case of Benjamin Button, where the latter landed her an Academy Award nomination.
The veteran actress talked about her next role after her Oscar nod. Apparently, people had plenty to say about the movie she decided to take on. She said,
"The first call I got the day after the Oscars, Tyler Perry. The first person that called to offer me the No.1 position as the star of the movie in 'I Can Do Bad All By Myself. Interestingly enough, people railed me doing that movie after the Oscar nomination and I was like [Martin] Scorsese didn't call. [I got into it] to touch people, to touch and move and inspire. Art saved me from the hood."
Nice!
The fab mother-of-one son (Marcel is 21-year-old now) also dropped some relationship advice while explaining why she has remained single over the years. She felt if she brought a lot of men in and out of son's life, he would not respect her, which in turn would result in him not respecting women. She said she would love to have a companion, but he definitely has to bring something to the table. She explained,
"I'm not going to have a man just to have a man. If you're not adding to my happiness, then..."
Preach!
After her chat, she snapped it up with Gayle, ABFF founder Jeff Friday along with his wife Nicole and another guest.
Peep a clip from her sitdown with Gayle below:
Photos: Splash/ABFF's IG
​ ​
​ ​ ​