BABY MOMMA DRAMA: Chris Brown RANTS About Child Supports Woes (Video) + Gilbert Arena SMASHES Laura Govan's Mercedes (VIDEO)
​
Jun 18 | by _YBF
​ ​ ​ ​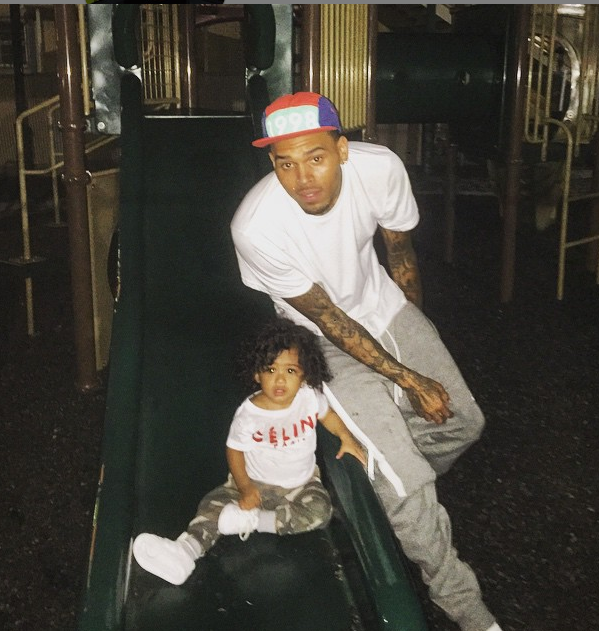 In today's baby momma drama, Chris Brown and Gilbert Arenas both popped off on the mothers of their children. Watch the videos inside...
A few weeks ago, we broke down the child support battle that's raging between Chris Brown and his Houston-Texas based baby momma Nia Guzman. Apparently, Nia and her legal team are not happy with the $2,500 a month she currently receives from Chris. And you'll recall that she was extra salty because Chris allegedly also missed payments for March, April and May. No word on whether June arrived....
TMZ reported that Nia and her legal team have demanded $15K a month, and because of the huge "increase," Chris stopped and his team stopped payments (in March) and plan to let the legal system handle it.
But you know Chris...he's also taken his issues public (via his concert) were he ranted to the audience about his of situation, saying "Girls – they don't get your money...Get your money but be smart, man. Everybody be smart."
Watch him dish his dirty laundry to an audience in El Paso, TX above.
In other baby mama drama...
Remember the battle we told you about between baller Gilbert Arena and his attention-starved wifeish baby momma Laura Govan (shown above in Beverly Hills)? Laura lawyered up and fired off a lawsuit (in March) against Gilbert Arenas after he allegedly kicked her out of their L.A. mansion AND sold her $1 million engagement ring.
Now we've learned that the ex-NBA star destroys property - to get the frustration out of his system. TMZ has video of him using a cinder block to demolish Laura's Mercedes. But why?
He told TMZ that the incident (recorded in 2014) was payback for ruining his Netflix account, throwing his computer in his pool and smashing 34 windows at his Calabasas home. Back then, Gilbert tweeted, "I don't remember my #Netflix password it was auto saved, you piece of sh*t. u take a person #Netflix away,nothing else matters."
Today he replied to TMZ (who asked for a comment), saying, "here's my comment: I LIKE NETFLIX... speaking of Netflix has anybody seen #Champs with Tysons holyfield and Hopkins???"
Photos by WENN/Chris Brown's Instagram
​ ​
​ ​ ​