SNEAK PEEK: Tami Roman Flips Script On Having A Baby With Boyfriend Reggie + Flips Out On Kendra Wilkinson On "Marriage Bootcamp Reality Stars"
​
Jun 19 | by Natasha
​ ​ ​ ​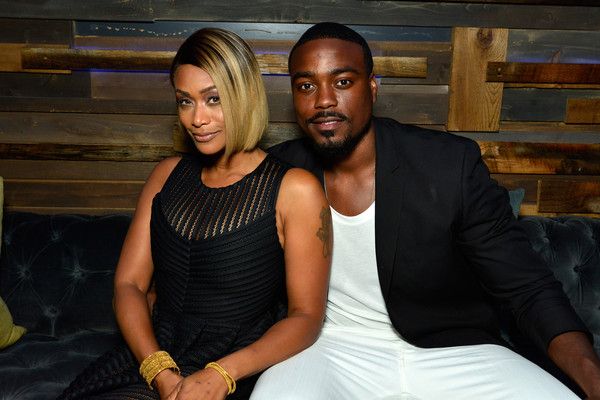 "Basketball Wives" star Tami Roman has been bringing the drama on "Marriage Bootcamp Reality Stars." We've got an exclusive sneak peek of the baby news she's giving boyfriend Reggie Youngblood on tonight's episode inside...
Tami Roman has been staunchly against having kids with her boyfriend who is 17 years her junior. Hence, why they're on "Marriage Bootcamp Reality Stars." The reality star's reasoning is that she's in her 40's and already has a marriage and a few kids under her belt, so she's not here for another marriage or more kids.
For some reason, her young boo thang Reggie has been dying to pro-create with her, despite her aversion to the idea.
Interestingly, on tonight's episode of the WETV show, Tami seemingly has a change of heart. The group does an exercise where they experience what divorce court is like in order to see if the bad experience will help save their relationships from heading into that direction. That's when Tami reveals that she may see babies...and living in Reggie's hometown of Houston...in her future. Huh?
Check out the full synopsis of tonight's episode that also involves Tami and fellow reality star Kendra Wilkinson getting into a fight:
After a devastating audiotape blows up in the middle of boot camp, Hank remains tight-lipped as Kendra is left waiting for the truth. Day four projects more drama as Kendra and Hank become more and more separated from the group. Aubrey and Travis are hit with evidence from the directors that proves that they broke their pact, discussing the other woman in Aubrey's life. As punishment, the tit for tat duo will be cleaning the compound's horse stables. The stars are blindsided when they find themselves in Divorce Court, where the tough, Judge Lynn Toler lays down the law on the couples. Tami shocks the group when she flips her decision on wanting a baby with Reggie, Hank's inability to speak up for himself is put on blast, Jeff and Jordan stand confused as they reek of communication problems, while Lauren is disappointed when Mike marinates on the decision to get married. Aubrey testifies that Travis is not the one for her and fears that Travis will flee boot camp when his emotions spiral out of control after court. Later, Tami and Kendra nearly come to blows when Tami pushes Hank for answers about the alleged affair. As everyone remains left in the dark, what will Hank choose to reveal when pressed for the truth and nowhere to hide?
Peep the sneak peek below:
"Marriage Bootcamp Reality Stars" airs Fridays at 9/8c on WE.
Photo: Getty
​ ​
​ ​ ​