Janet Jackson Announces The "Janet Jackson Unbreakable Diamonds" Line + Misty Copeland Named The First Black Principal Dancer At The American Ballet Theater!
​
Jun 30 | by _YBF
​ ​ ​ ​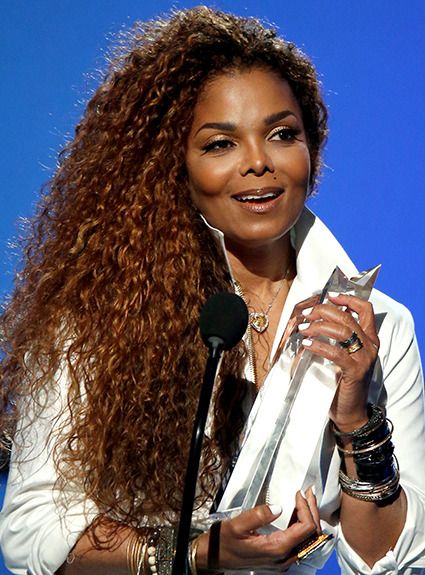 Janet Jackson wore $2.5 million in diamonds to the 2015 BET AWARDS afrom her OWN jewelry line. Get the deets on "Unbreakable" diamonds inside and watch Misty Copeland become the first Black principal dancer with the ABT!
So......Janet Jackson's appearance at the 2015 BET AWARDS (where she received the Ultimate Icon Award) served a two-fold purpose: 1) It announced she's back. Hold onto your wigs. 2). She debuted her line of high-priced diamonds. Say what now?
Yasss......the 49-year-old legend used her Sunday evening acceptance speech to debut her own diamond jewelry line called the Janet Jackson Unbreakable Diamonds collection. Watch a true legend work....we're learning about the collection NOW - two days later. While all those other chicks were name dropping singles and album release dates in their speeches (looking at you Keyshia & Monica) the true queen waited....with style and grace.
Peep the photo atop, Janet Damita Jo is wearing a heart-shaped necklace made with twenty-five carats of Fancy Intense Yellow diamonds (retailing at $2 million) as well as a thirteen carat Fancy Intense Yellow diamond ring (retailing at $500K). Now....did she announce all of that on stage? Rihanna? Nicki? No....she didn't. Respect a queen.
And we've heard from a good source (shoutout to Entertainment Tonight) that Jan (we call her that for short) will be wearing her new gems all throughout her upcoming Unbreakable World Tour, which is scheduled to kick off in Vancouver, B.C. on Aug. 31.
In other BIG announcements...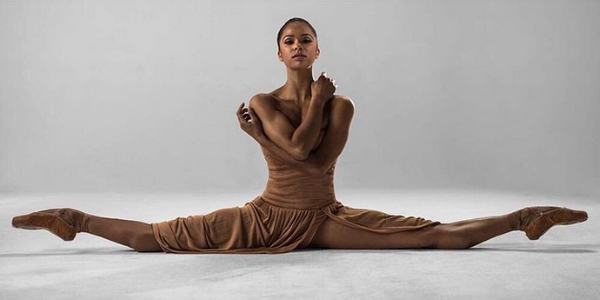 With perhaps one of the most inspirational stories of triumph and persistence, American ballerina Misty Copeland has been promoted to the highest rank of the American Ballet Theatre - she's the FIRST African-American female principal dancer in the company's 75-year history.
Everyone stand on your toes and salute Misty. Literally...get on your toes....
We learned about the promotion via Twitter (below) and an Instagram video (with Misty's classy reaction).
We've covered Misty several times on TheYBF (see here and here) so you know her story. This YBF chick was discovered on a basketball court at the age 13 and first landed a coveted position with the ABT at the age of 17 (a massive accomplishment for a dancer who began training at such a late stage in life). And now, thanks to her hard work and determination, she's reached the acme. The mountaintop. Right before our eyes!
She named it...and claimed it. Congrats Misty. Please spread the word about Misty to all the YBFers in your life. And pick up Misty's autobiography LIFE IN MOTION: An Unlikely Ballerina; and FIREBIRD, a picture book in collaboration with award winning author/illustrator Christopher Myers. Both are in stores now.
Photos/Video Julie Kent/ABT Twitter/Ebony Mag's IG
​ ​
​ ​ ​