Michael B. Jordan Stars In New "Creed" Trailer -- And He Looks DAMN Good!
​
Jul 01 | by Natasha
​ ​ ​ ​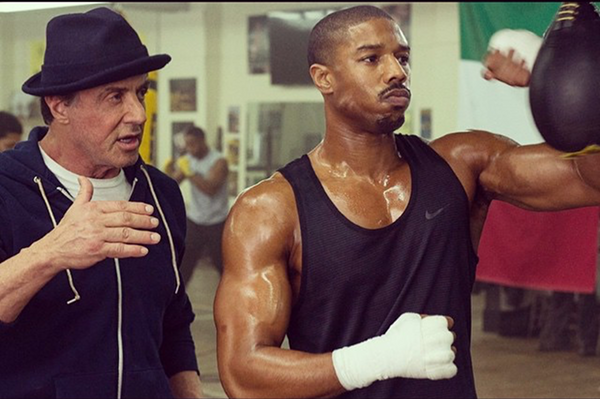 Michael B. Jordan's trailer for his brand new movie Creed just dropped, and now, that B stands for BAE. Check it inside...
We've been peeping a few pics from the set of the upcoming blockbuster boxing flick Creed for months now, so we knew star Michael B. Jordan has been living in the gym and was getting quite cut up for the role.
And now we see the end result.
In the film that serves as a spinoff of the iconic Rocky movies, Michael B. Jordan plays Rocky's nemisis-turned-best-friend Apollo Creed's son, Adonis Johnson. Adonis has never met his late father as Apollo died before he was born, but he's got his skills. Sylvester Stallone returns to the ring to help train Michael's character for boxing matches....and for life.
And we are here for it all.
Michael looks lick-worthy-good as he navigates the mean streets of Philly, some unforgiving fights, and a little bit of love with leading lady Tessa Thompson who plays 'Briana'.
Here's the official synopsis below:
The former World Heavyweight Champion Rocky Balboa serves as a trainer and mentor to Adonis Creed, the son of his late friend and former rival Apollo Creed.
The movie, directed by Michael's Fruitvale Station director Ryan Coogler, hits theaters Thanksgiving weekend November 25th. You can catch Michael before that on August 25th as 'Johnny Storm' in the new Fantastic Four reboot.
Check out the trailer below:
​ ​
​ ​ ​