YBF INTERVIEW: Boris Kodjoe & Nicole Ari Parker Reveal How They Avoid Cheating In Hollywood!
​
Jul 02 | by _YBF
​ ​ ​ ​
Actors Nicole Ari Parker and Boris Kodjoe are headed to FOX with a new "He Said/She Said" style talk show. Since they're all about talking these days, we chatted up the ridiculously good looking couple about something we've been wondering about -- how THEY avoid the "cheating" trap. The answer and our other questions inside...
Hollywood power couple Nicole Ari Parker and Boris Kodjoe (shown above on the set of their new FOX talkshow) are heading to the small screen next week (July 6th) with a brand new talk show that they will co-host…together.
TheYBF.com caught up with the busy duo (who've been happily married with kids for 10 years) earlier this week. Since they seem to be pros at this We're-hot-as-hell-AND-makin-our-marriage-work-long-term thing, we had to get the tea from them on how they avoid those cheating issues (and rumors) that seem to take down plenty of Hollywood couples.
Nicole Ari Parker tells about the idea of a "cheating option" in Hollywood:
"It's always there when things between you are your partner are a little off. If you guys are off, any sideways glance can draw you into a fit.

But when both partners have a connection and WANT to be there, and want to stay together, then there's no reason to trip on each other. Ya know. It's always when the other person starts acting funny that someone gets upset. If you guys are right by each other and you're connected and you know you're connected, NO ONE can mess with what you've got."
Makes sense.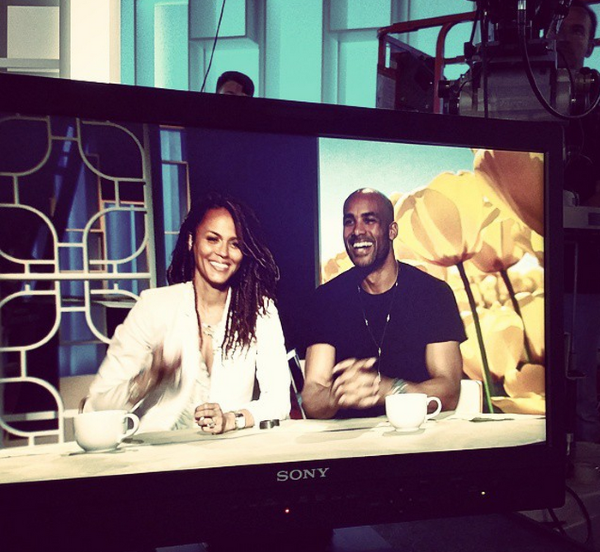 Since a couple who makes coins (usually) together stays together, Boris explained to us how he and Nicole came up with the concept of their show and what they hope to accomplish. He told us,
"We first came up with the concept of the show, five years ago as a radio show. And then last year Nicole and I thought the timing was perfect to take it to tv. We're not reinventing the wheel. It's a talk show. The difference is it's both of us. Female and male perspective. Husband and wife. Mother and father. So everything we talk about whether it's current affairs, local heroes, relationships, love, sex, parenting food, fashion – there's always two perspectives. We rarely agree on anything. It will be interesting to see how we connect with people and how we come to conclusions on the show."
Luckily, it won't all be fluff. Boris and Nicole will also cover current affairs, hot button issues like police brutality and even the Rachel Dolezal/NAACP fallout.
Nicole joked, "And no I don't think I'll be playing [Rachel] in the Lifetime movie." Ha! But she will give her two cents....
"It's about the perspective. The news will only give you a broad update on what's going on. But I want to hear all sides of the story. I'm from Baltimore.....so I have very deep connection to what's going on there. I want to talk to people that are affected by what's going on," Nicole told us.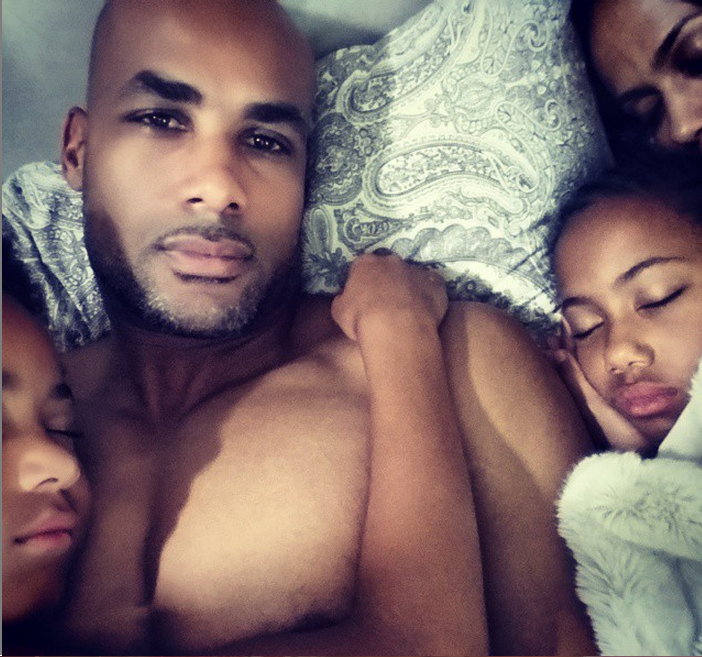 The twosome also won't be slacking off on their duties at home. Doting daddy Boris tells us about juggling the show, their OTHER tv and movie jobs, and the kids:
It's less of a balance and more of a priority. You have to set priorities and our priorities are our kids and everything else sorta falls around it. And another reason we wanted to do the talk show is it's really tough on the family when one of us is gone for 4 or 5 months at a time to shoot a movie or a tv show somewhere else.
This tv show allows us to bring the kids to school in the morning and pick them up at night and it's way more conducive to a healthy family life for the kids to group up without any distraction than if we travel around the world 6 months out of the year. So it's all about setting priorities and we've always been very clear and ready to sacrifice for our family.

That moment when a man is even hotter because he just flexed his Fatherhood skills...
"The Boris & Nicole Show" will premiere on Fox outlets in several markets, including New York and Los Angeles. Who's tuning in?
Photos via Boris' Instagram/Getty
​ ​
​ ​ ​