Evelyn Lozada Announces She's Pregnant Again…But There Are Complications + "BBW LA" Stars Malaysia and Brandi Maxiell Host Season 4 Premiere Party
​
Jul 13 | by _YBF
​ ​ ​ ​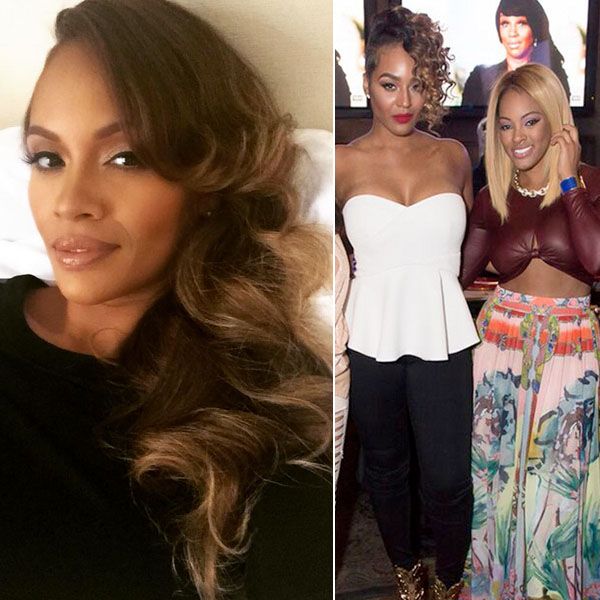 Over the weekend, Evelyn Lozada announced she was pregnant again! But unfortunately, there may be some complications that could result in a possible miscarriage. Get those deets and check out pics of "Basketball Wives: L.A." stars Malaysia and Brandi Maxiell hosting a season 4 premiere party in L.A. inside….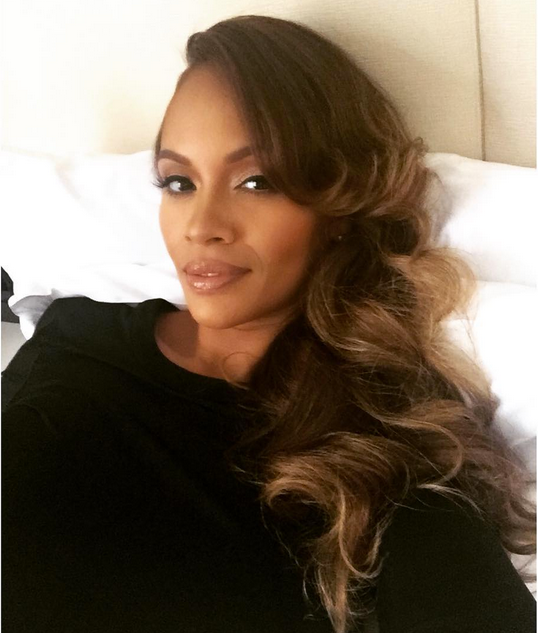 Evelyn Lozada's new reality show "Livin' Lozada", which chronicles her new life with baseball player Carl Crawford, her relationship with her 21-year-old daughter Shaniece and becoming a mom again to Carl Leo Crawford Jr., premiered this weekend on the OWN Network.
The former "Basketball Wives" star received exciting news that she's pregnant again! But unfortunately, the good news turned into every mother's nightmare when her doctor made her aware of possible complications with the pregnancy. When she first got news that she was six weeks pregnant, the 39-year-old reality star seemed excited and scared that she would become a mother again. She said:
Excited to share the news, Ev heads over to her daughter Shaniece's house. But on her way to her daughter's house, Evelyn's doctor leaves a devastating voicemail with an update on her pregnancy.
Ev sits down with Shaniece as she begins to tell her that she may be a big sister again, but becomes overwhelmed with emotion once she starts telling her what the doctor said. She said,
"When I went [to the doctor] yesterday and she's like, 'Everything seems fine.' When I was on my way here, she left me a voicemail. She said that my hormone levels have dropped. When you're pregnant, your hormone levels are supposed to be in the thousands. And [mine] went all the way down to 50."
Sadly, with her hormones levels being so low, it's possible she could lose the baby. She added,
"Most likely, I'm going to end up miscarrying the baby."
While news of a possible miscarriage is troubling, Ev is holding on to hope that her miracle baby will pull through. She said,
"Honestly, I'm just trying to hold on to hope. This is going to happen. I'm sure many women have gone through this, and this is going to happen. We're going to have this baby. It's going to be a miracle. A miracle baby."
Peep the clip of Ev breaking the news to her daughter below:
TheYBF.com reached out to Ev's camp and we were told we will find out the outcome on the second episode. So you'll have to stay tuned to find out what happens.
"Livin' Lozada" airs Saturdays at 9pm ET on the OWN Network.
In other "basketball wives" news....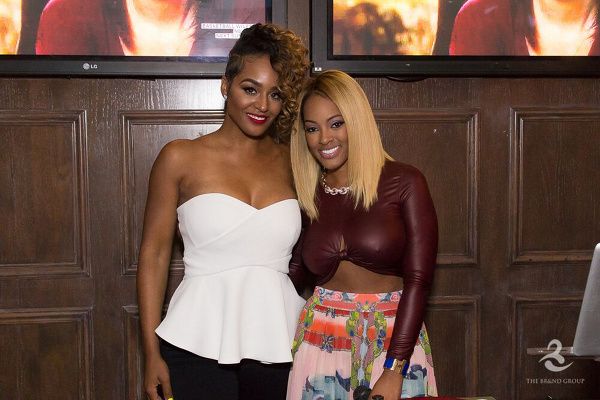 Last night, the new season of "BBW: L.A." premiered on VH1 and "BBW L.A." stars Malaysia and Brandi Maxiell hosted a season 4 premiere party at The Parlor in Hollywood last night, powered by The Brand Group.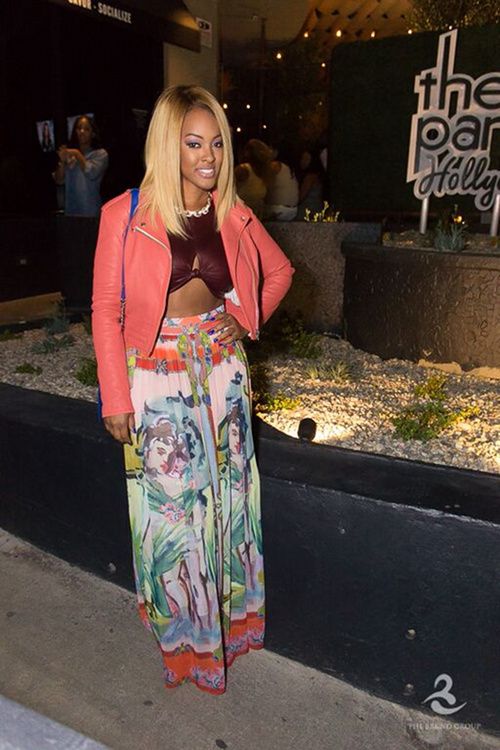 Malaysia was all smiles as she rolled up on the scene solo. Unfortunately, the reality star is going through some very troubling times in her life. On top of getting a divorce from her NBA baller husband Jannero Pargo, the mother-of-three is also dealing with the death of a close family member. Sadly, her younger brother Dontae was fatally shot by LAPD in a park a few months ago. Malaysia says he reached down to get something out of his pocket when police mistakenly thought he was reaching for a gun. He was shot in the head and died.
During the party, Malaysia thanked all of her supporters for the outpour of love as she deals with two devastating situations.

Malaysia's bestie and co-star Brandi Maxiell brought her husband Jason Maxiell, who plays for the Charlotte Hornets, along as her date.
"BBW LA" newbie Patrice Curry, wife to former NBA star Eddy Curry (who currently plays for the Shandong Kingston Lions of the Chinese Basketball Association) was also on the scene.
"Love & Hip Hop: Hollywood" star Mally Mall came out to support his fellow VH1 counterparts.
And it appears fun times were had all around.
Photos: Ev's IG/Kass for The Brand Group
​ ​
​ ​ ​