SERIOUSLY? Music Mogul 50 Cent Files For Bankruptcy!
Jul 13 | by _YBF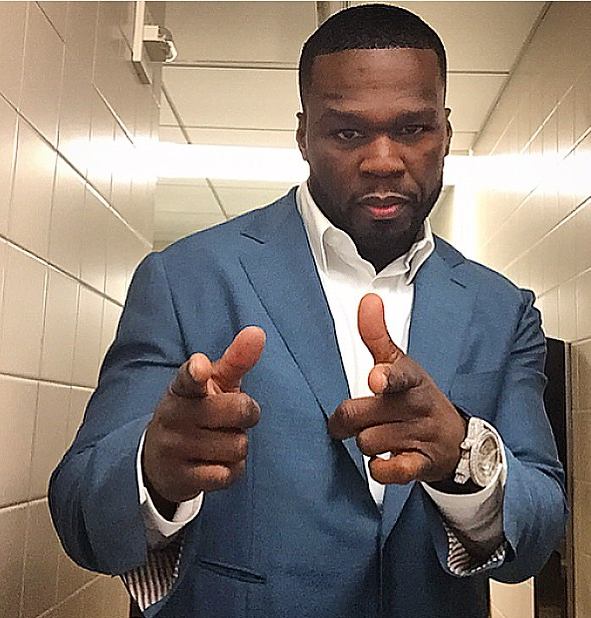 Rapper 50 Cent filed for bankruptcy today. Find out what his lawyer said about his finances inside.....
Earlier today, Curtis "50 Cent" James Jackson III, filed for chapter 11 bankruptcy protection. Yes....you read that correctly. Mr "Vitamin Water" himself claims he's poor. The documents were filed in the U.S. Bankruptcy Court in Hartford, Conn. with 50 Cent's legal team claiming he has reported assets and debts each in the range of $10 million to $50 million. And up to 49 creditors!
Now....timing is everything. His bankruptcy claims come days after a jury ordered him to pay $5 million to Lastonia Leviston, who you'll recall is Rick Ross' baby momma.
A little backstory, a few years ago, 50 Cent posted a sex tape (featuring Lastonia and an old boyfriend) on his website without her consent. She subsequently sued him because of the humiliation it caused, claiming it drove her to depression. We think this "bankruptcy" is just a Petty Betty legal maneuver to protect his assets and avoid paying the settlement. Hey, bankruptcy filing works for Donald Trump and the like when they want to avoid paying debts. Tsk Tsk.
But here's why we're confused. You'll recall that 50 regularly appears on FORBES list of Hip Hop's wealthiest individuals.....so what happened? Isn't he worth nearly $100 million?
And check out the photo above. He just threw a big party (which Chris Brown attended) with the caption "I can't remember a year that I had this much fun. Just good energy every were I go. #EFFENVODKA #FRIGO #SMSAUDIO"
Umm.....did he just hashtag 3 companies? The same three companies with whom he constantly brags about doing million dollar deals? He needs to explain this "bankruptcy."
Sway.....we want answers. And luckily, 50 Cent will appear on "The Talk" tomorrow. We're sure they will grill him...

Photos via 50 Cent's Instagram