"BACK TO BACK" -- Drake Drops Another Meek Mill Diss Track...And This One Is SERIOUS (Plus Meek Rolls Into Toronto & Gets BOO'd!)
​
Jul 29 | by Natasha
​ ​ ​ ​
Hot damn...here we go again. Drake just dropped ANOTHER Meek Mill diss track and this time, he gets specific. Check out "Back To Back" inside, plus Meek getting boo'd when he rolled into the 6 God's hometown of Toronto last night...
Because "Charged Up" wasn't enough, Drake just dropped another diss track called "Back To Back." And it's SERIOUS. After Meek started beef with Drizzy accusing him of having ghostwriters...and naming names of at least one of the alleged ghostwriters...Drake went straight to the studio and aired out his former homie.
Check out a couple lines from Drake's newest diss track below:
After Drake talked about buying bottles for Charlemagne (who recently interviewed Meek and asked him some questions folks thought were shade-filled), he went in about Meek getting bodied by a "singing n*gga."
Drake rapped:
Not sure what it was that mad y'all mad, but I guess this is what I gotta do to make y'all rap

This for y'all that think that I don't write enough, they just mad because I got the Midas touch.
Bloop.
And then he got a little personal, and talked about Meek being on girlfriend Nicki Minaj's PinkPrint tour:
You love her than you got to get a world tour/Is that a world tour or your girl's tour

I know that you gotta be a thug for her, this aint what she meant when she told you open up more.
Double bloop.
Drake continued:
Trigger fingers turn to twitter fingers/You gettin' bodied by a singin' n*gga

I'm not the type of n*gga that'll type to n*ggas

Shout out to all my boss bitches wifin' niggas

Make sure you hit 'em with the pre-nup

I did another one, I did another one, you still ain't did shit about the other one
Chile...
Check out the full track below. Oh, by the way, the image Drake used for his track is that of Toronto Blue Jay's MLBer Joe Carter during his 1993 series-winning home run hit. During that game, Toronto beat the Phillies. That Drake...he's a clever one.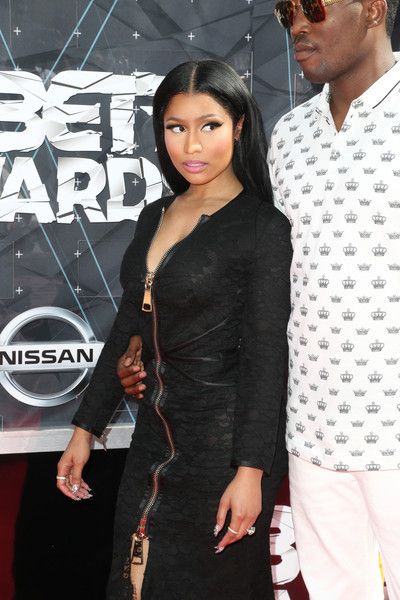 Nicki and Meek's faces after listening to "Back To Back"?
Meanwhile, over in the 6, Meek Mill hit the stage at Toronto's Molson Canadian Amphitheatre last night with the PinkPrint Tour. Too bad he was 90 minutes late on top of beefing with the hometown hero Drake.
When Nicki intro'd the Philly native, the crowd served him with boo's:
Wow they Booing him pic.twitter.com/phlQMlLHyG

— Simone (@paradicegold) July 29, 2015
Meek did a few songs, and during one of them he held up his middle fingers with the words "F*ck You" plastered on the screen behind him: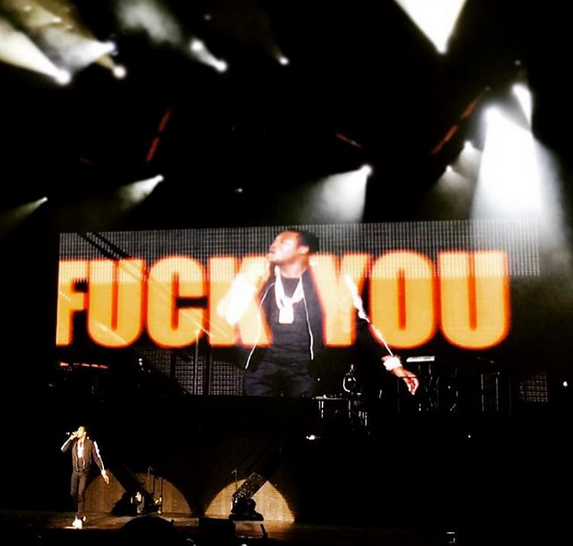 While fans say he's done this in a few cities, he hasn't done it in all of them. How convenient.
Now, who set up this GoFundMe acount to help Meek pay for a diss track?!
Photos: Instagram/Getty
​ ​
​ ​ ​