PHOTOSHOOTS: Ciara Gets PRESIDENTIAL For VICE Magazine, Shares Her Love For Janet Jackson And What She's Learned About Men Vs. F*ckboys
​
Jul 30 | by _YBF
​ ​ ​ ​
Pop princess Ciara hooked up with VICE Magazine for a "White House" themed-photoshoot where she discussed her Janet Jackson tribute and what she's learned about love. More inside..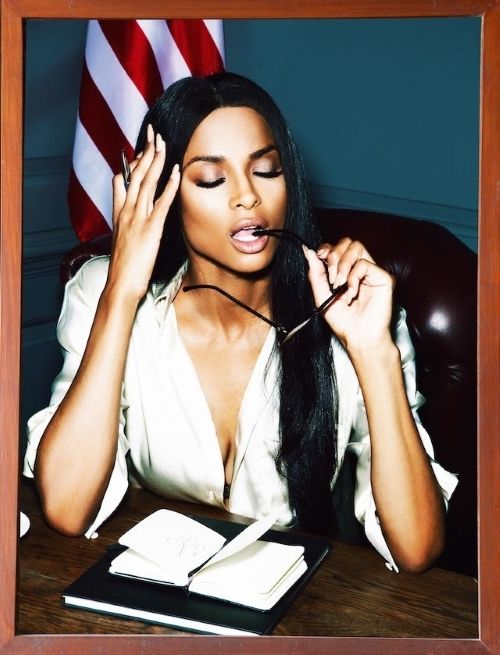 In the midst of her budding romance with footballer Russell Wilson, "Dance Like We're Making Love" singer Ciara opened up to VICE Magazine about her critically-praised tribute to Janet Jackson at the BET Awards, the tips she's learned about relationships and how becoming a mother has changed her life.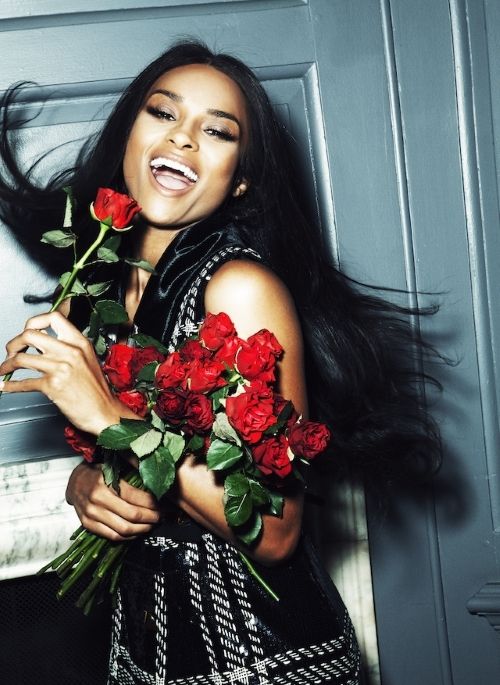 The pictorial for the magazine was shot by Louie Banks and carried a very "presidential" theme. Here are the highlights:
Would you ever run for president?
It definitely hasn't crossed my mind.

Well, I'd vote for you. So, first off, please tell me everything about the Janet Jackson tribute video you were involved with, in intricate detail.
Oh, it was so fun. Everything about it was surreal, up until the point of being on stage like "this really happening?" Y'know, I just have so much respect for her. She truly is, to me, the best to ever do it when it comes to entertainment. I really wanted to make sure that I did the best that I could do, and honor her. It took tonnes of rehearsals, and I was also in for my video rehearsals as well as her rehearsals so it was just non stop. When I finally got to the stage, I was like "this is happening. It's about to go down." It was super exciting.

The latest album is named Jackie after your mother and your previous album was eponymous. Is there any significance behind that?
With this album, it was named after my mom but it was inspired from the fact that I'm a new mom and I understand what it's like to be in her shoes and see the world from her point of view. So I guess if you think about it, my last album was self-titled and now I'm naming it after my mom, it does have a progression and it makes me feel something really cool. I've been really in tune with my growth over the past few years, and I've been yearning to grow and to learn more and keep on discovering more about myself. In this case, with this album, I definitely feel like it's my best body of work to date. I allowed myself to be the most vulnerable I've ever been and I was really in tune with what I felt. I thought it was really important to get lost in the music and not overthink things. That's what these past few years have been about for me - growing and self-discovery. And also for my fans to get to know me more and to know that we're all the same, we all go through the same things. What better platform than music to be able to share something that everyone can relate to, and help or inspire or just be able to relate with people. That was really important to me. That's what this album is about. And I do feel like a mini Jackie!

Let's talk about love. You have a lot of songs in your back catalogue that promote zero-tolerance on fuckboys. What have you learned about men over the course of your career?
I think that the one thing that's important for a man when it comes to love is just timing. And that's true for men and women. When it comes to love, females… we're more likely to be more sensitive and allow ourselves to be more vulnerable. Guys, they're used to being a little more fearful when it comes to love. I think when they decide to open up to love it's really about timing, and what's going on in their lives and when they want to. You can't force anybody to love, they have to want to do that themselves. I think men are very simple. We are way more complicated beings, as females.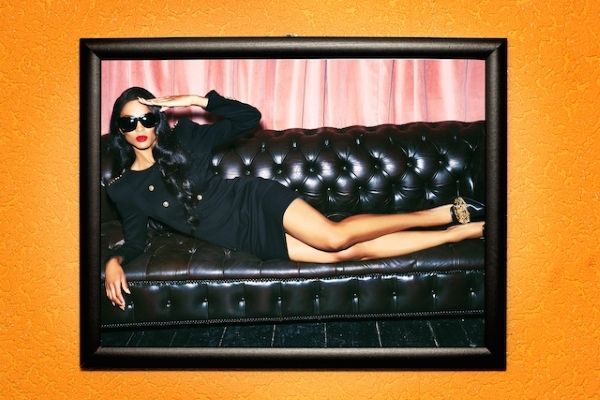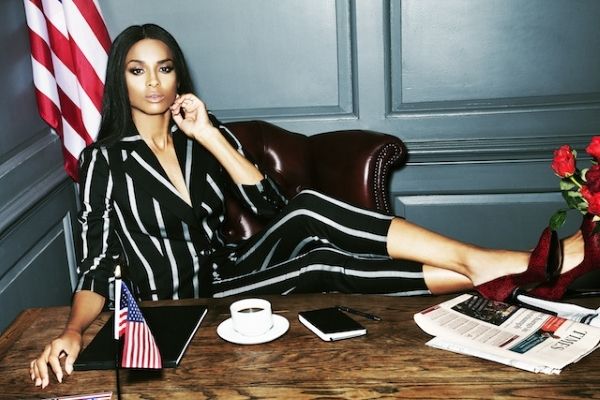 Read the full article here.
Photos via Louie Banks
​ ​
​ ​ ​