Drake Confirms Release Date Of OVO Air Jordan 10 + Dr. Dre Announces Final Album…And It Isn't 'Detox' + Ne-Yo Adds Monyetta Shaw As Co-Owner Of $1 Million Condo
Aug 02 | by _YBF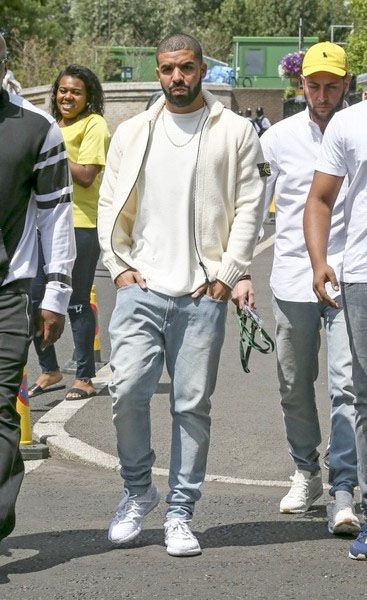 In terms of new releases, Drake announces the official release date of his OVO Air Jordan 10 sneakers, while Dr. Dre dishes deets on his final album. And it isn't the long-awaited DETOX album. Plus, Ne-Yo adds his baby mama Monyetta Shaw as co-owner of his $1 million Atlanta condo. Get the deets inside…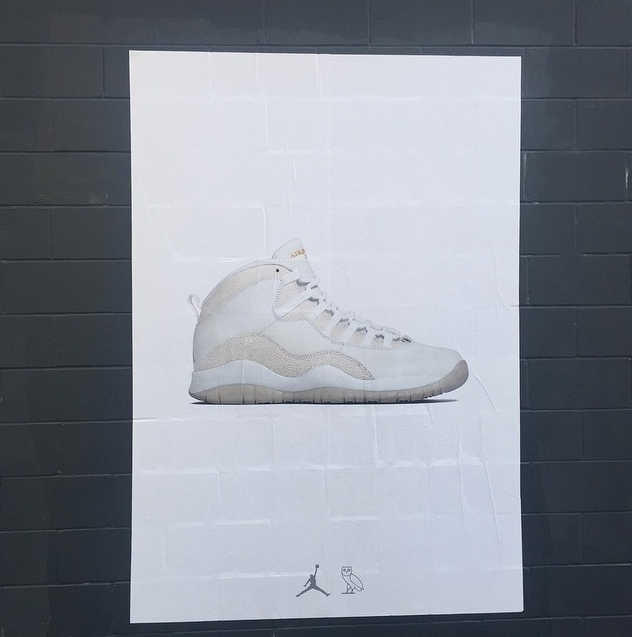 Amid his sixth annual OVO Festival in Toronto this weekend, Drake announced the official release date of his new sneakers with the Jordan Brand.
Drizzy's OVO Air Jordan 10 sneakers will be released to the masses at select retailers (globally) on Thursday, September 10th. And his white and gold kicks will set you back about $255.

The 6 God hit up his Instagram early this morning to make the announcement posting the picture below with the release date attached:
Hmm...will you be copping a pair?
In other new releases….
August 7 #Compton http://t.co/FZsGDTUyai pic.twitter.com/M2N7z9e6KC

— Dr. Dre (@drdre) August 1, 2015
Dr. Dre dropped a bomb on the Hip Hop world announcing the release of his final album this weekend. But get this, it ISN'T the long awaited DETOX album!
The Hip Hop mogul's new album titled Compton: A Soundtrack by Dr. Dre will drop in less than a week, making its arrival on Friday, August 7th (get your coins ready), marking his first album in 14 years.
So what happened to DETOX? Dre tells his Beats 1 radio show, "The Pharmacy,"
"This is something you're not gonna hear many artists say. The reason why Detox didn't come out is because I didn't like it. It wasn't good. The record, it just wasn't good. I'ma keep it all the way 1000 with you. Seriously, I worked my a** off. I don't think I did a good enough job, and I couldn't do that to my fans, and I couldn't do that to myself, to be perfectly honest with you. I just wasn't feeling it."
Shocker!
My grand finale. #Compton http://t.co/nbebhWfLqw https://t.co/DF0i2fqaQF

— Dr. Dre (@drdre) August 2, 2015
The Beats by Dre co-founder also explained how his new LP came about, dishing that he was inspired to do the album while working on the blockbuster motion picture Straight Outta Compton. He said,
"I decided during principal photography [for Straight Outta Compton] that I was leaving the set, coming to the studio, and I felt myself just so inspired by the movie that I started recording an album," he said. "I started recording a soundtrack. I kept it under wraps, and now the album is finished."
Well there you have it. No DETOX album…but something better (according to Dre). The upcoming 16-track compilation will feature big names such as Ice Cube, Kendrick Lamar, Snoop Dogg, Jill Scott and more. Check out the tracklisting below:
1. "Intro"
2. "Talk About It" (feat. King Mez & Justus)
3. "Genocide" (feat. Kendrick Lamar, Marsha Ambrosius & Candice Pillay)
4. "It's All On Me" (feat. Justus & BJ the Chicago Kid)
5. "All In a Day's Work" (feat. Anderson Paak & Marsha Ambrosius)
6. "Darkside/Gone" (feat. King Mez, Marsha Ambrosius & Kendrick Lamar)
7. "Loose Cannons" (feat. Xzibit & COLD 187um)
8. "Issues" (feat. Ice Cube & Anderson Paak)
9. "Deep Water" (feat. Kendrick Lamar & Justus)
10. "One Shot One Kill" – Jon Connor (feat. Snoop Dogg)
11. "Just Another Day" – The Game (feat. Asia Bryant)
12. "For the Love of Money" (feat. Jill Scott & Jon Connor)
13. "Satisfiction" (feat. Snoop Dogg, Marsha Ambrosius & King Mez)
14. "Animals" (feat. Anderson Paak)
15. "Medicine Man" (feat. Eminem, Candice Pillay & Anderson Paak)
16. "Talking to My Diary"
Who's excited?
Straight Outta Compton hits theaters August 14th.
In co-parenting news....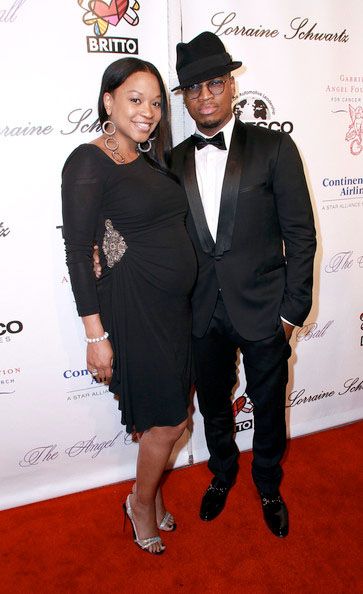 Ne-Yo is looking to receive the Baby Daddy of the Year Award. According to new reports, the "Money Can't Buy" singer, who's currently dating Crystal Renay, has added his ex-fiancee and mother of his two children Monyetta Shaw's name to the deed of his $1 million Atlanta high-rise condo.
His reason? The Grammy Award winning singer/songwriter wants to be sure his daughter and son, Madilyn and Mason, are well taken care of and live a comfortable life. How sweet.
We hear it's 3,001 square feet of gorgeousness, featuring 3 bedrooms, 3.5 bathrooms, a full gym, swimming pool and plenty of other amenities to keep them happy.
Well good for him. We're sure Monyetta is one happy camper.

EXTRAS:
1. Adding to his losing streak of a week, the WWE is looking into property rights after Meek Mill used wrestler The Undertaker's entrance music on his Drake diss record "Wanna Know." STORY

Photos: Getty/Drake's IG