[UPDATED] So, Tyga Gave Blac Chyna's Old Mercedes Benz Truck To Kylie Jenner As A Birthday Present?
​
Aug 08 | by Natasha
​ ​ ​ ​
Kylie Jenner turns 18 on Monday, and her boyfriend Tyga is already lacing her with plenty of gifts. One of those gifts is a re-gift that he originally gave his ex-fiancé. Deets and proof inside...
Tyga is helping his underaged girlfriend celebrate her birthday weekend. We're expecting them to go even harder with the openness of their relationship come Monday, August 10th since she'll then be "legal." But they are already starting this weekend.
Yesterday, the couple was spotted at the car dealership in L.A. Kylie came and went in her white Range Rover, but it seems as though she didn't actually leave empty-handed. She was spotted last night with a new car.
Peep this ish. Kylie was spotted driving a new red Mercedes Benz G-Wagon away from Nobu after her birthday dinner with family last night. And look at this:
Based on the matching license plates spotted by TMZ, that red G-Wagon is actually Tyga's ex-fiance and baby's mother Blac Chyna's old G Wagon that he bought her (and left his name on) and made her return to him once they broke up. Yep. That G Wagon Chyna once painted white then pink is now in Kylie's possession...in the color of blood red.
Chile...
Check out more pics of Kylie in her new car -- that Tyga allegedly drove to the dinner to officially give to her -- HERE.
Speaking of Kylie's white Range Rover, Tyga posted a Snapchat today that has folks in an uproar. It's video of his and Blac Chyna's son King Cairo washing a white Range Rover that everybody assumed was Kylie's car. Now you know Chyna would have something to say if it was:
Interestingly, Tyga also posted the below pic today showing he and Kylie have matching Ranges. So it could have been his ride King Cairo was "washing":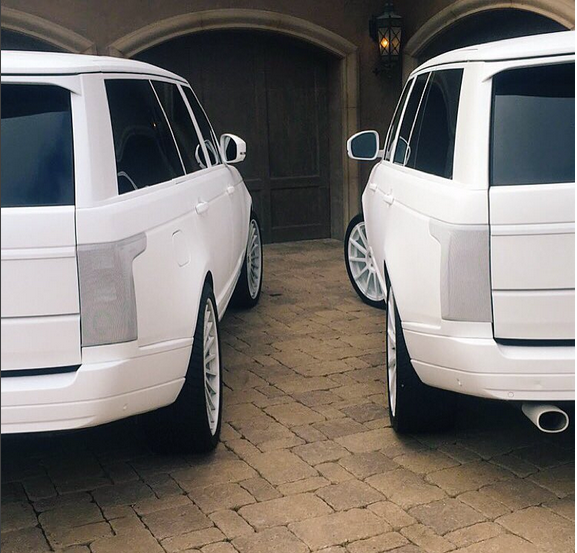 Anywho, you can also peep more pics of the twosome at the dealership yesterday before the birthday dinner below: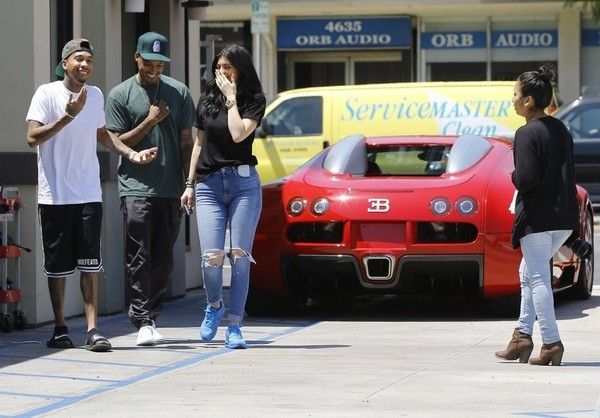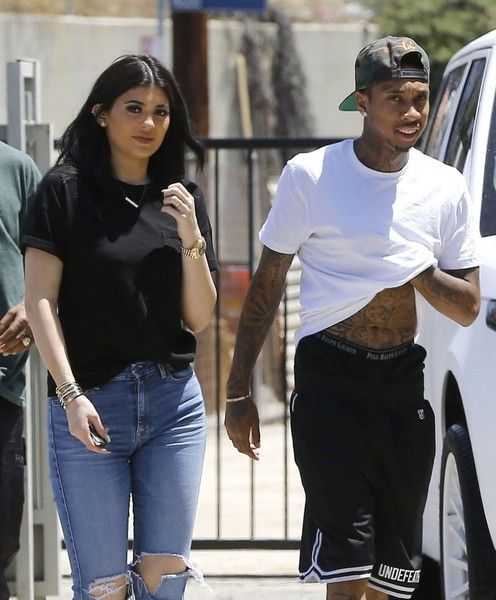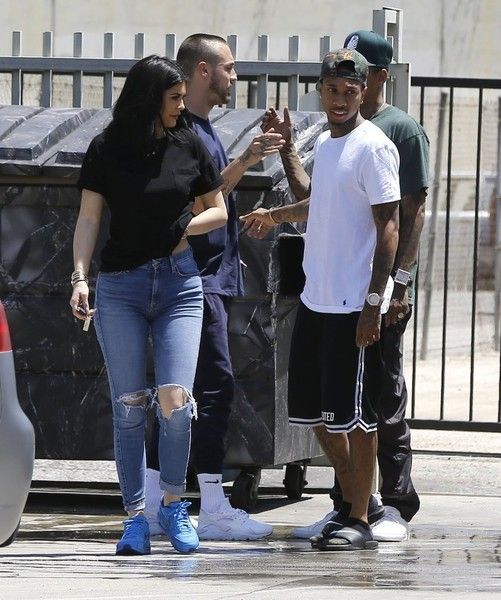 UPDATE: Tyga posted a pic of the red truck and a few of his other cars Saturday afternoon and another publication claims sources told them Kylie was just "borrowing" the car. Some people to believe Kylie was just driving it while her G Wagon she's had for a couple years was being re-painted from grey to green. But seeing that she has a couple other cars to hold her over, and Tyga didn't flat out say he did not gift her the red G-Wagon, hmmm...
Photos: FameFlynet/TMZ/Tyga's SnapChat & Instagram
​ ​
​ ​ ​