COMING THIS FALL....WeTV's First Look At "Growing Up Hip Hop" With Romeo, Angela Simmons & Boogie Dash
​
Sep 08 | by _YBF
​ ​ ​ ​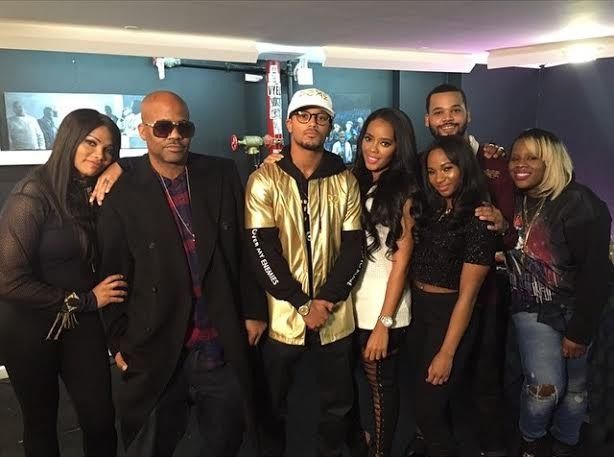 WeTV hope to strike platinum with a new series following the privileged children of hip hop legends. Check out a "first look" of "Growing Up Hip Hop" inside....
A few weeks ago we told you WeTV created a six-episode series dubbed "Growing Up Hip Hop" that would follow the "next" generation of hip hop royalty by looking into the lives of the "kids" of Hip Hop's legends.
Now, WeTV has provided us with a first look at the series. As a refresher, Marc Juris, WeTV's president, explained the premise saying:
"Hip hop is a hugely popular music genre, but beyond the songs it has become a lifestyle and has influenced a generation of young people. 'Growing Up Hip Hop' profiles what it's like to be raised by hip hop legends, living in their shadow while trying to balance success and independence. This series will be right at home in our growing line-up focused on the authenticity and the challenges of real people and real relationships, and we can't wait to share these distinctive original stories with WE tv viewers."
Here's the rundown of the "Next" generation:
Romeo Miller is a musician, actor (formerly known as Lil' Romeo) and the son of Master P. He's on track to take over the music empire his father built, but is that really his path or will he veer off course? He consistently leans on close friend Angela for guidance and support;

Angela Simmons (above), the daughter of rap pioneer Rev. Run and niece of Russell Simmons, is a hip hop socialite, model and fashion designer of her own line, Foofi. Angela is a social media powerhouse who's hoping to translate her fashion success into dollars away from the comfort of her father's fortunes;

Damon "Boogie" Dash is the namesake of his father, Roc-A-Fella co-founder and media mogul, Damon Dash (both shown above). Like father like son, "Boogie" is also an entrepreneur having co-founded Chipz Cookies as well as a record label and
NYC art gallery;

Kristinia DeBarge is the daughter of James DeBarge from the legendary yet troubled group DeBarge, and a singer/songwriter in her own right. With her father currently in prison, Kristinia leans on her uncle, hip hop legend El DeBarge, as she struggles to choose between family and fame, all while considered the outsider of this tight-knit group;

Egypt Criss, the daughter of Sandra "Pepa" Denton from Salt-N-Pepa and rap icon Treach from Naughty By Nature, is actively pursuing a solo music career. Her overprotective mother, however, has yet to bless her career choice based on her own experiences in the hip hop industry which she helped establish;

TJ Mizell, the son of the late Run D.M.C. DJ, Jam Master Jay, has stepped into his father's shoes as a DJ, spinning at the hottest events and venues around the world, yet always on his mind is his father's mysterious and still unsolved murder.
Check out the sneak peek below:
Photos via WeTV
​ ​
​ ​ ​