Sanaa Lathan Says She Was SCARED Of Michael Ealy While Filming 'The Perfect Guy' On "The View" + Sanaa Effortlessly SLAYS Rolling Out Magazine
​
Sep 10 | by _YBF
​ ​ ​ ​
Sanaa Lathan reveals she was terrified of Michael Ealy while they were filming The Perfect Guy thriller. Find out what she said about his "crazy" and peep her gorgeous cover and spread in Rolling Out magazine inside….
Sanaa Lathan and Michael Ealy stopped by "The View" this morning to chop it up about their thriller The Perfect Guy, which hits theaters tomorrow.
While chatting with the co-hosts, Sanaa revealed she was absolutely terrified of Michael during filming! Now, she did say he's a very nice guy in real life, but on the set, she didn't want to be around him. She said he got SO into his character she had to stay away from him in between takes because he scared her. Yikes!
Clearly, the sexy TLAM2 actor has perfected the crazy, psychotic boyfriend role. And he can get "crazy" on us any day. Ha! Michael said it took him a while to get out of the character, but changing his son's stinky diapers at home helped snap him back into reality. Loves it.
On the magazine circuit....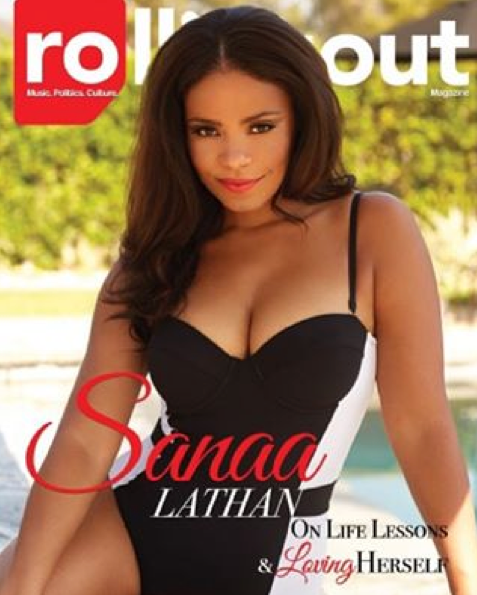 The gorgeousness that is Sanaa Lathan is the cover girl for Rolling Out magazine's newest issue. And she's pure perfection in every last shot for the spread.
Inside, the Hollywood vet opens up about one day finding love but making sure not to rush into anything, living a normal life when she's not in the spotlight, the increase of black films and television series taking over the game and more.
Below are the highlights:
On being patient to find the love of her life:

"I just think you've got to take your time," she says. "You can't go around being paranoid and guarded, but I think that it is important to take your time because time will reveal [the true person]. I really believe that. But I also think women and men, when they like somebody, they tend to overlook the warning signs. People show you who they are right away. It's about being really realistic with yourself and taking your time and also staying open. It's important to stay open."

On living a normal life out of the spotlight:

"My life in between projects is a very normal life," Lathan explains. "I live a very simple life in between jobs. I have great friends and family that are very down to earth and I'm not really a seeker of fame. I know that [fame] goes with it. And I'm happy to have fans, but it's really about the work for me. I love acting. I love what I do. I love being on set and on stage. It's really what I love and I feel very blessed."

She added,
"The people that you see out everywhere all the time — they're definitely seeking that," she says. "It's not a mistake that you're seeing them and all of their business. It's because there's a part of them that is chasing that.

On more black movies and television series getting their shine:
I think it's a little bit better. But we still definitely have a long way to go," she states. "I'm really thrilled to be seeing the box-office success of Black films lately. That's the only thing the industry takes note of — box office. They're looking at color: green. The fact that people are showing up is showing them that we have a voice and people are craving more diversity. People are craving seeing themselves. Hollywood should reflect the world that we live in and I'm eager to see that happen."
Peep her fabulous editorials below: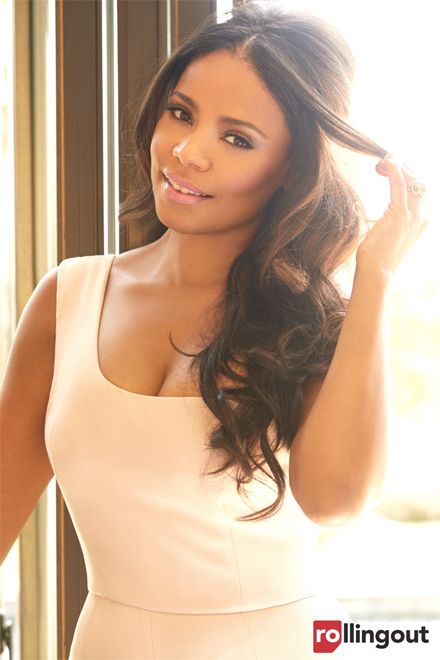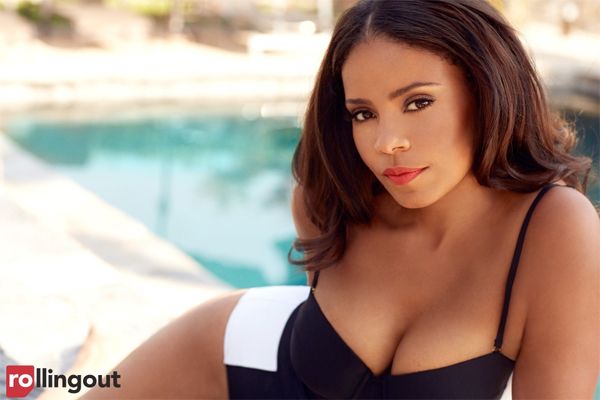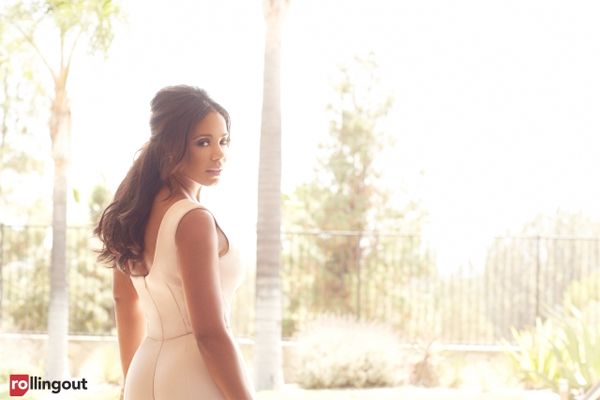 Gorge.
The Perfect Guy hits theaters TOMORROW!
Photos: Sanaa's IG/Rolling Out
​ ​
​ ​ ​