Grace Gealey Talked About Her Engagement & Workplace Love + Will Smith Planning A New Album, World Tour & "Bad Boys 3"!
​
Oct 06 | by _YBF
​ ​ ​ ​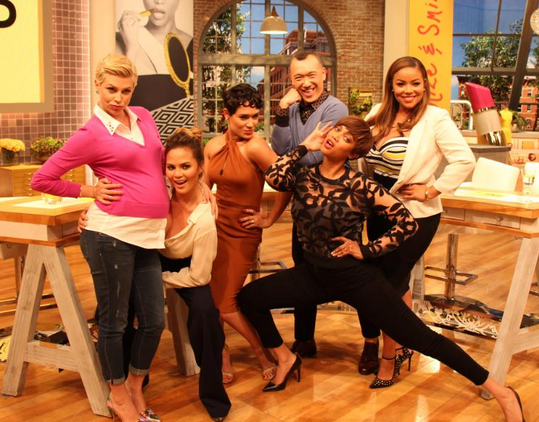 "Empire" starlet Grace Gealey discussed her engagement to co-star Trai Byers today for the first time. Watch the clip inside and see what Will Smith said about the next phase of his career...
Are you attracted to someone at your workplace? Actress Grace Gealey, who stars on "Empire" has a word of advice.....go for it. But only if you can handle it.
"If you wanted to get involved at the workplace, you have to know that this is something that you want to invest in, it's not something that is frivolous and fleeting. And to have the maturity to know that if this does''t work out, you're not going to throw staplers at the other person."
Grace, who works with super sexy actor Trai Byers, is set to appear on Wednesday's episode of "FABLife" where she discusses the subject of workplace romances and also reveals a tidbit about her own....she and Trai are engaged!
Then....she flashes her ring! And let's just say, Trai spent a huge portion of his "Empire" earning on her rock. Score! Watch the video above and check out the show tomorrow.....
Actor Will Smith announced that he's returning to music and touring as well as the Bad Boys movie franchises. He dropped all of these gems during Zane Lowe's Beats 1 radio where he says he's got about 30 new songs recorded. So far, he says there are "six or seven that I really, really like, that I'm trying to get the ideas to come out right."
If you're wondering why a wealthy, famous actor would return to rap music, Will said, "I have so many things that I want to say and I'm struggling with saying them in a way that fit the flavor of music that I tend to like."
He's also planning a world tour next summer with his longtime collaborator and friend DJ Jazzy Jeff. Although it's been nearly 30 years since they dropped He's the DJ, I'm the Rapper (1988) this will be their FIRST tour! Can you believe it?
"I'm pretty certain I'm going on tour. Jeff and I actually never have done a full tour. I was always on the "Fresh Prince of Bel-Air", I was always either making a movie, so we've never actually done a full tour. So I'm looking this summer to be the first time that we go out on a full world tour."
And the good news didn't stop there, Will also said he and Martin Lawrence have plans for a 'Bad Boys 3' release "within the next 12 to 16 months."
Totally here for that.
By the way, on December 25th, Will is stepping into one of his most controversial roles ever as forensic pathologist Dr. Bennet Omalu, the doctor credited with discovering chronic traumatic encephalopathy, a disease that causes brain trauma for football players. See our write-up here.
EXTRAS:
1. Singer Bilal and his team were robbed at gunpoint during a video shoot! Story.
Photo: Getty

​ ​
​ ​ ​