Rico Love's Niece Lex Scott-Davis Set To Star As Toni Braxton In LIFETIME Biopic + Guess Who's Playing TAMAR!
​
Oct 06 | by _YBF
​ ​ ​ ​
Toni Braxton's upcoming LIFETIME biopic is starting to take shape. Now we know who will be starring as the R&B singer…since she said she wouldn't be playing herself. Meet the newcomer, who already has ties in the R&B world, and find out who's playing Babyface and Tamar Braxton inside….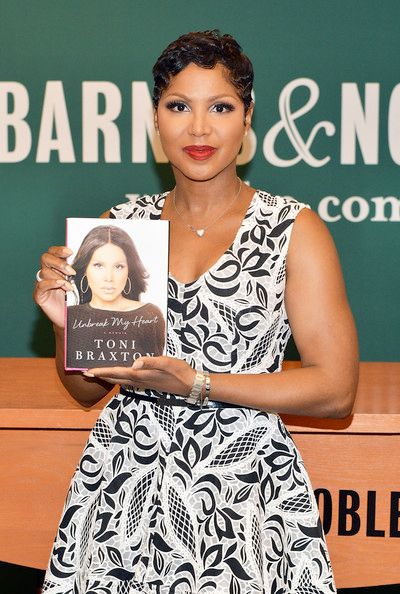 We told you R&B icon Toni Braxton is gearing up to share her life in a LIFETIME biopic. Now, we know who will be playing the 90s R&B sensation. And the casting seems promising so far. We're sure the fact that Toni is executive producing has a little to do with it, which will hopefully pay off in the long run. We know how iffy LIFETIME can get with the casting in these biopics.
Budding actress and model Alexis "Lex Scott" Davis will be making her acting debut as Toni Braxton in the biopic based on the singer's bestselling memoir, Un-Break My Heart. Lex is a 24-year-old Baltimore native (Toni is a Maryland native as well) who also happens to be the niece of superproducer Rico Love. Lex once attended Drexel University as a Dance Physical Therapy Major before leaving in 2013 and moving to NYC to study at New York Film Academy. She recently moved to L.A. to continue her quest for stardom.
Peep more pics of the newbie below: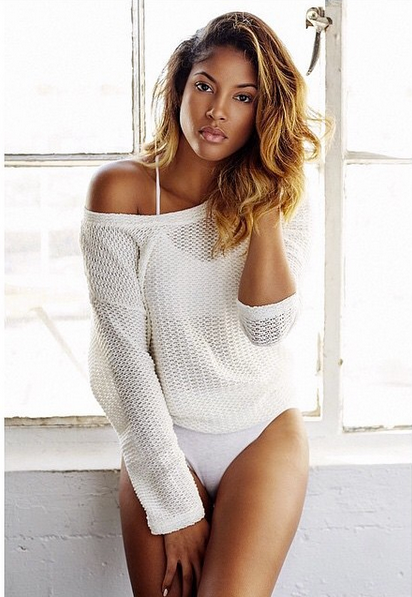 She's a gorgeous young lady...but can she act though? Will she be able to deliver when it comes to portraying Toni during her darkest moments (i.e. bankruptcy & her health issues)? Let's keep our fingers crossed.
If you thought Lex Scott got anything "handed" to her...guess again. She posted a message from her Uncle Rico to her Instagram with a caption to shut down any haters who think she's been given a silver spoon:
She captioned, "Take a look at the individuals I have in my life to look up to... Mother @jaguarjackson Father @waynesdavis Aunts @missrobinv & @celebutonhair , and Uncle @iamricolove ... Why would I ever want anything "given" to me when the members of my family have never had their success handed to them on a silver platter? They've worked hard for what they have and they believed in their own dreams if no one else did. I believe it's worth so much more when you can look back and know that you did it on your own & with God!! I love my family for instilling ambition in me. I just want to continue that legacy & one day become another young woman's role-model. Thank you again @iamricolove for your words! It's nothing like making your loved ones proud! #realrecognizereal"
Nice!
YBF actress Tiffany Hines, whom you may have seen on TV shows "Devious Maids" and "Bones," will play none other than Toni's baby sister Tamar Braxton. Hope she has her neck roles, side-eyes and smacking her tongue down pat.
Meanwhile, Gavin Houston, who stars on "The Haves And The Have Nots," will play Toni's longtime friend and collaborator Kenneth "Babyface" Edmonds. He's a hottie.
Also joining the cast is Chi-town native Skye P. Marshall (who's gearing up for a role in Beyond Deceit with Al Pacino) will play Towanda Braxton, actress Debbie Morgan will portray Toni Braxton's mother Evelyn Braxton and actress LaToya Franklyn is set to star as Trina Braxton. No word on who's playing Traci Braxton just yet.
So...from what you have gathered so far...do you think you'll watch? We will.
Photos: Getty/FameFlynet/Lex's
​ ​
​ ​ ​