INTERVIEW ROUNDUPS: FKA Twigs Wants To Have Some Babies + Karrueche Tran Says Chris Brown "Affected" Her Work + Keshia Knight Pulliam Says You Can't Deny The "Cosby Show" Legacy
​
Oct 07 | by _YBF
​ ​ ​ ​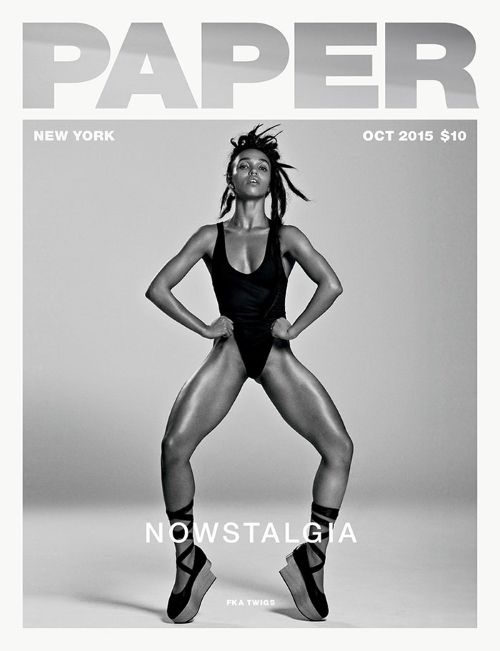 In today's interview roundup, we've got some insightful quotables from FKA Twigs in Paper as well as Karrueche Tran discussing Chris Brown's impact on her career and Keshia Knight Pulliam's talking the "Cosby" legacy.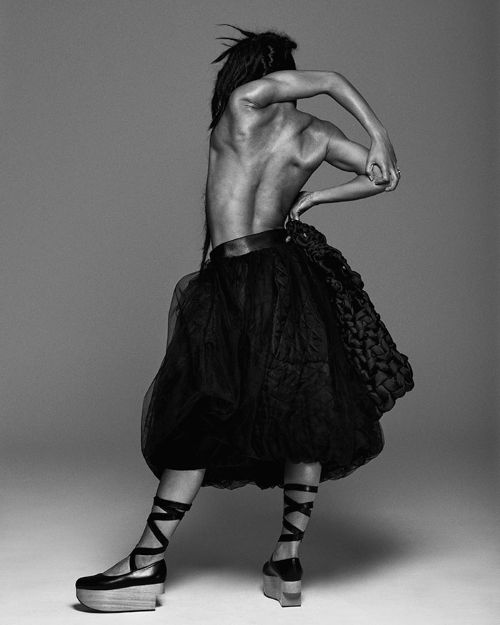 Controversial avant-garde artist FKA Twigs sat down with PAPER Magazine for an interview that covered everything except Robert Pattinson (but we think they are still together).
We did learn that she's committed to underground subcultures (like Voguing) and she wants to settle down and have babies. Here are some highlights:
On cultural appropriation: With V ogue, it's because I've done the roots properly. I made friends with a guy called Derek Prodigy, and I said, "Will you show me some moves?" So I got a studio, and I started going to Kiki balls [an entry-level vogue subculture], dancing a little bit, but not competing. I've never done a battle, because I'm not good enough yet. If I went and walked in a ball, I'd get chopped. You have to freestyle for so long, sometimes for 15 minutes. It's been two years and I can probably only do two and a half minutes. And then I'd be like, [imitates drowning person] "Sorry, I ran out of moves!"

On hanging with Prince: Probably Marlon Brando or someone like that. Even then, half those people were dead, so I knew the limitations of that relationship. I've never had that, "Oh my god, I've gotta wait backstage!" There is one person: I met Prince when he did a little show at Paisley Park in Minneapolis, where I supported him. I was a little bit like, "Wow. I met Prince." Because he is, obviously, so epic. But even then, he just gave me some black currant juice and we played table tennis.

On having babies: I'm quite traditional. You know that saying, "You can take the girl out of the country but you can't take the country out of the girl"? I grew up in Gloucestershire, and there's a certain format that people fit into. And I'm actually quite happy with that format. I'm quite happy to say, "Go to school, work hard on your GCSEs, do your A-Levels, get married, have children. Send your kids to a nice school. Make sure you're in the right catchment area."
Check out the photos here: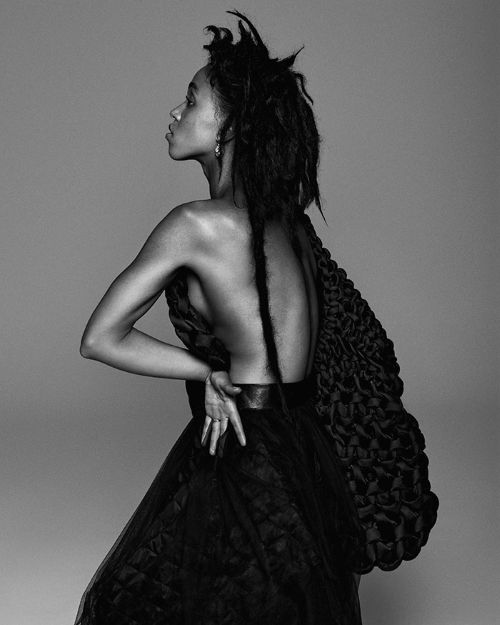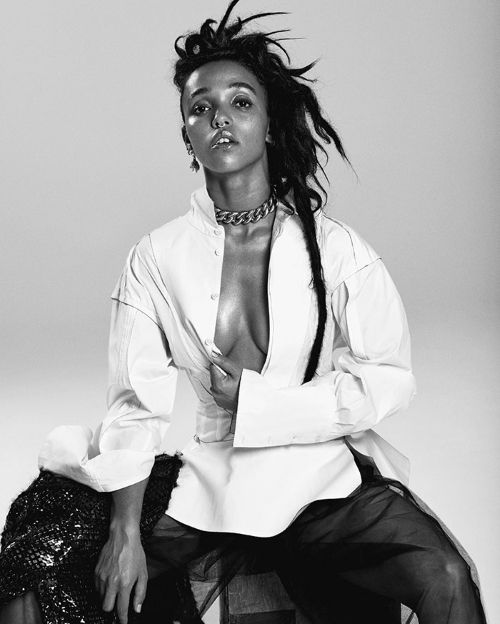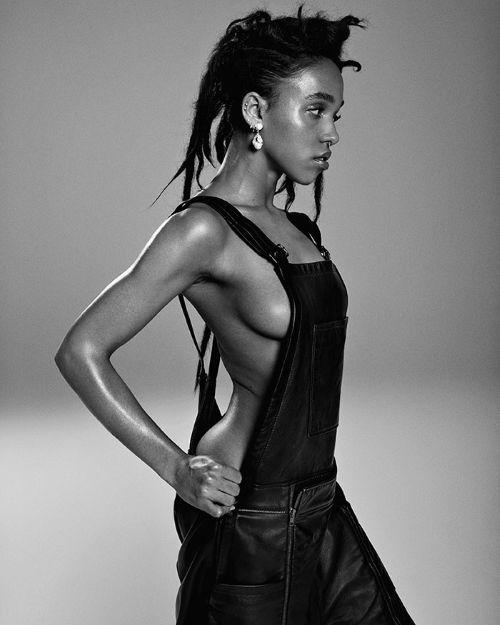 Here's another interview...
Hghly confident actress...and model Karrueche Tran is finally coming into her own skin and out of the shadow's of Chris Brown's oversized life. The chick is overseas in Europe now where she chatted it up with the BBC on the program Newsbeat and the subject of CB came up. KT was very classy about the situation, never throwing him under the bus, but simply stating "we're not friends or anything like that at this point" and she has her own identity.
"I want to respond but I've learned it's best to just let it go and not even put any energy towards that. I used to date him, and now as I am growing into myself and maturing and getting my career together, I am starting to have my own name without having to be associated."
She went on to say she's learned to "block out" negative comments on social media and believes her relationship with Chris Brown has affected her work.
"I feel like I shouldn't have to explain myself to anybody because this is my life and I can do whatever I want. But in the same breath, it's like, now that I am trying to focus on my career and get my stuff together, I have to clear up certain things. Negative stuff was being said and being brought up. A lot of people were like 'she's only famous because of Chris Brown."
Most shockingly, she says being the "victimized" ex-girlfriend (in the public eye) makes people not work with her.
"A lot of people think I am a weak individual because of past situations and when it comes to business sometimes people don't want to be involved with somebody like that. Which is understandable, but it sucks, because I'm not a weak person.
Hopefully she sees that her relationship was the reason for her getting any gig to begin with. Karrueche is currently starring in the Emmy-winning web series "Vanity."
Lastly....
YBF chick Keisha Knight Pulliam has a new project to promote. She is currently starring alongside Marques Houston and Draya Michele in the romantic comedy Will to Love, which is available on DVD and digital release today. While on the promo trail, Keshia talked to theGrio and was asked about the Bill Cosby scandal....a subject she's done her best to avoid.
So where does she stand now that over 50 women have come forward and the number keeps growing? Surprisingly, her opinion about the man she knew has not changed.
"My comment doesn't really change, because, still, regardless of how many… that's just not the man I know. That's not who I experienced. I never had that interaction with him, so I can't speak to it."
Furthermore, Keshia went on the add that no matter what, no one can take away the cultural impact of "The Cosby Show" and what it meant to millions of people.
"I can say that, based upon the people that continuously approach me and talk about how it's profoundly impacted their lives, I don't feel you can take that back. You can't take back the impact that it's had on generations of kids, and it's continuing to have such a positive impact on them. So I feel like the place that it has in people's hearts is such a nostalgic part of childhood and beyond, it's going to be difficult to take back those memories."
SIDEBAR: Are you exciting about Draya Michele's acting?

Photo via Keshia's IG/Karrueche's IG/PAPER IG
​ ​
​ ​ ​