Daniel "Boobie" Gibson Says He & Estranged Wife Keyshia Cole STILL Argue But Are Great Friends + Why He Left The NBA
​
Oct 09 | by _YBF
​ ​ ​ ​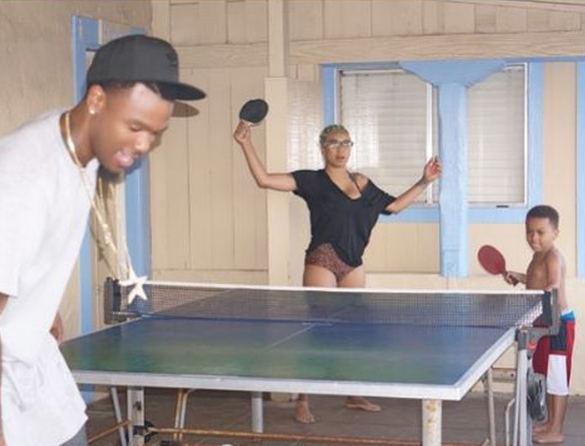 Ex-baller turned rapper Daniel Gibson stopped by The Breakfast Club recently where he talked about his music career and co-parenting with Keyshia Cole. Watch the interview and see the highlights inside...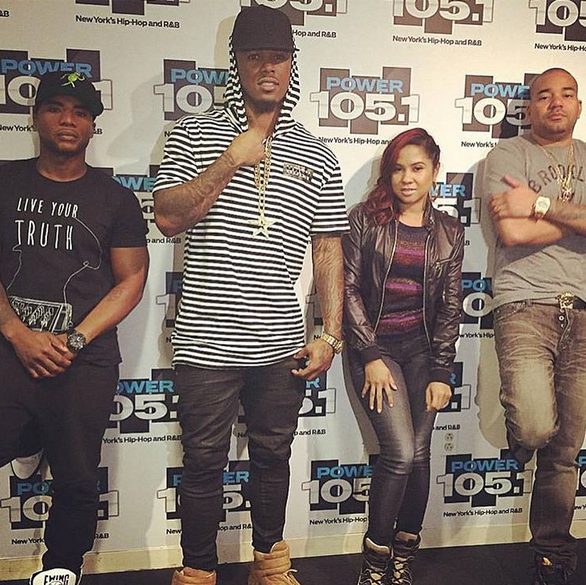 "I'm gonna give up my NBA career to start rapping" - Daniel Gibson
Breaking news....Daniel Gibson is leaving the NBA to pursue his musical dreams. Mind you....he hasn't played in the league since 2013, but he wanted fans and haters to know that he broke up with the NBA - the NBA didn't dump him. Oh.
All the tough talk went down on The Breakfast Club where Mr. rapper also opened about dealing with negative feedback from fans and the current status of his relationship with estranged wife Keyshia Cole.
As of earlier this year, they had not finalized their divorce but are indeed still separated.
Daniel revealed that he and Keyshia are committed to doing what is best for their son Daniel Jr. and they will always love one another. P.S. - He says they still argue...but are in a great space. Watch it go down below...
On Why He Didn't Choose to Stay in the League While Trying His Hand At Rap


Some people are OK going to the bench and collecting a check. Some people can do that. But I just have too much love and respect for the game. I want to compete at the highest level, and if I can't compete at the highest level, then I feel I give somebody else the opportunity.


On The Negative Feedback His Record's Received So Far


I think the success for me is releasing it and doing it. I think a lot of people don't understand what I'm doing right now. A lot of people don't get it. A lot of people don't believe in it. A lot of people, nobody would tell me, look, you have a million dollars over here, go do this [over there], you know what I'm saying? So, to me, that just shows you the love and the passion. For me to be able to do that and be okay with what anybody feels about me doing it, and still pursue it. To me that just tells you how passionate I am about what I'm doing right now.


On His Relationship with Keyshia Cole


It's actually beautiful. We went through a... it's been a long process. But right now we are both in a great space and we understand the most important thing is little D. We are trying to get rid of all the extra. We are focused on him and our careers. At the end of the day, she's still a friend. Even though we fight, we call each other whatever on Instagram, at the end of the day, when all that went down, I still hold her down.
Photos via IG
​ ​
​ ​ ​