CALLING ALL SUPERHERO FANS: Chadwick Boseman Makes Debut As BLACK PANTHER In First "Captain America: Civil War" Trailer!
​
Nov 25 | by Natasha
​ ​ ​ ​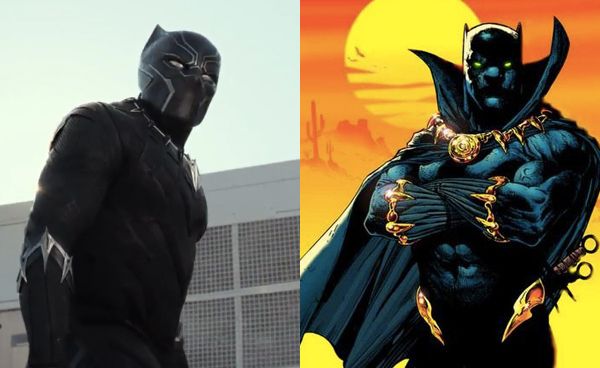 OH YES. It's finally here. All you comic book superhero fans, this one's for you. Get the very first Captain America: Civil War trailer inside where Chadwick Boseman makes his epic debut as Black Panther....
It's a Civil War amongst the Marvel characters. In what passes off as an Avengers 3 of sorts, Captain America and Falcon (played by Anthony Mackie) are fighting the bad guys again. But this time, they bad guys MAY include members of their own Avengers team, at least according to Cap.
This trailer sets up the foundation of the impending Civil War. Chadwick Boseman's history making character T'Challa/Black Panther makes his debut fighting both Cap and the Winter Soldier (brief glimpses start around the 1:49 mark). And we're so here for it. This will be his intro into the on-screen Marvel world before he gets his own Black Panther movie hitting theaters February 16, 2018.
It's Iron Man vs. Captain America with friends getting caught in the middle, and it'll be a fight to the finish for the former cohorts once "Bucky" enters the picture.
Check out the trailer that debuted on "Jimmy Kimmel" last night below:
The Civil War goes down in theaters everywhere May 6, 2016.
​ ​
​ ​ ​