Amber Rose Channels Iconic Feminists For PAPER Magazine + Teyana Taylor Shows Off Baby Belly With "Godmommy" Monica
​
Dec 02 | by Natasha
​ ​ ​ ​
Well this is interesting. Amber Rose transformed into a few faces from the women empowerment & feminism movement. Check out her PAPER magazine shots inside, plus Teyana Taylor's growing belly as she names her baby's Godmother...
Don't look now, PAPER magazine went and made Amber Rose the face of women empowerment. Well, faces.
For their new FANDEMONIUM issue, the envelope pushing mag had Amber tap into her model talents to transform into a few famous faces, all shot by photographer CHARLOTTE RUTHERFORD.
Above, she re-created feminists Gloria Steinham and Dorothy Pitman Hughes' iconic photo together from a 1971 ESQUIRE magazine shoot.
She posed it up as feminist Susan B. Anthony who played a pivotal role in the women's suffrage movement.
She became Rosie the Riveter, the iconic image that represents women who worked in the factories and shipyards during World War II when so many of the men were fighting in the military.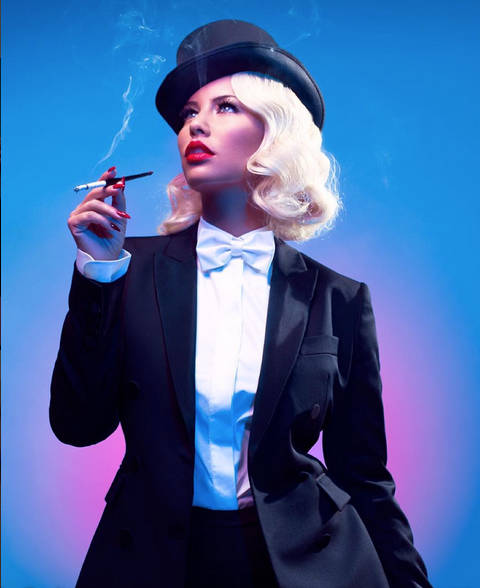 She also posed it up as German-American actress and singer Marie Magdalene "Marlene" Dietric, the queen of re-inventing herself.
We must say, the series definitely puts Amber's model skills and message she's been trying to convey with her "SlutWalk" movement in the forefront. The right way.
Over in Cleveland Monday night: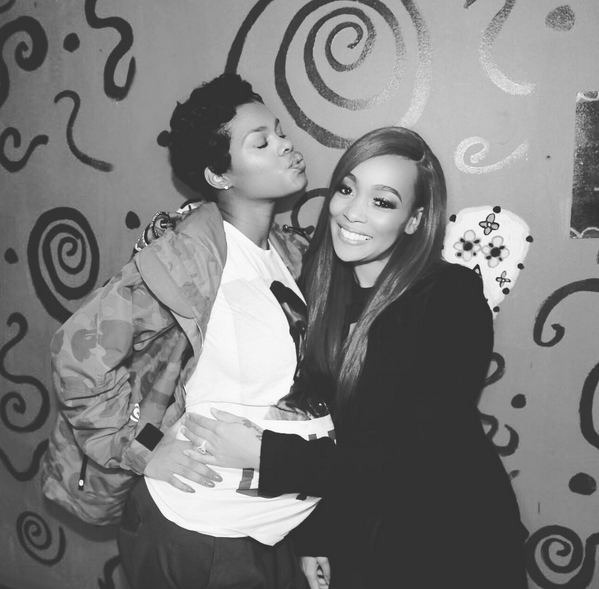 Teyana Taylor's been staying in Ohio with her fiancé Iman Shumpert as he continues his NBA season with the Cavs. So the twosome headed out to Monica's concert at the House of Blues and caught up with Mo backstage the other night.
Teyana revealed her growing baby bump....and also that Monica will be her and Iman's baby Junie's Godmother. She said:
Fun times w/ Junie's God mommy @monicabrown last night before she bodied the stage at the #HouseOfBlues!! Love you MoMo!
Awwww.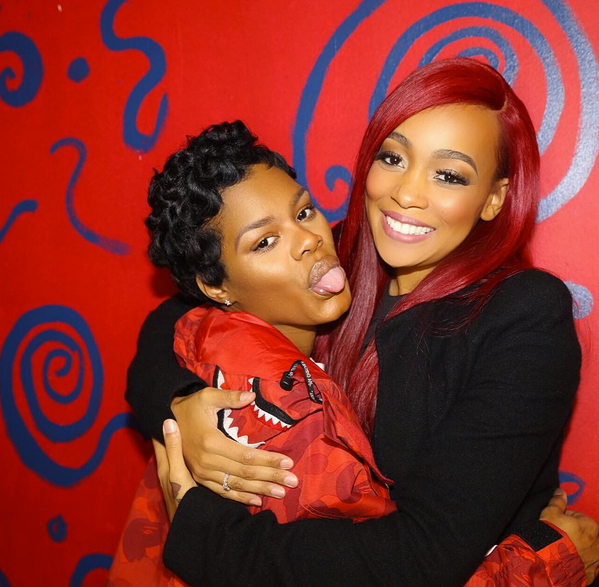 Mo's husband Shannon Brown and Iman stepped in for a joint pic. Gotta love the double coupledom.
Photos: Teyana's IG/Monica's IG/Paper Magazine
EXTRAS:
1. Misty Copeland has been named one of Barbara Walters' 10 Most Fascinating People. STORY
​ ​
​ ​ ​