Serena Williams Talks Struggle To Love Her Body + Stuart Scott's Daughters Pay Tribute To Their Dad In Sweet Memorial Video
​
Jan 04 | by _YBF
​ ​ ​ ​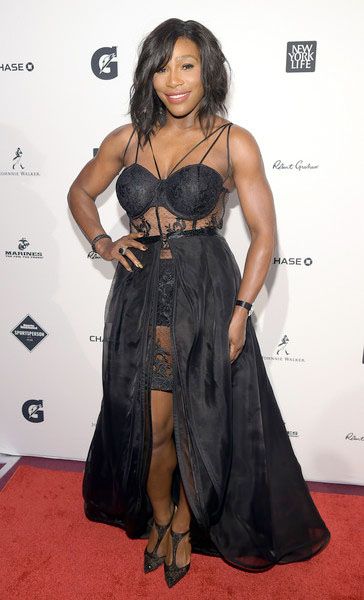 Serena Williams opens up about learning to accept her body in a new interview. Meanwhile, Stuart Scott's daughters are celebrating their dad in a special tribute on the one year anniversary of his passing. Get it all inside…
Learning to accept your body can be hard if it doesn't meets the standards society has deemed as acceptable. Even if you are Serena Williams, the No. 1 women's tennis player.
While some would kill for Rena's booty and toned physique, she receives a lot of hate over her muscular figure. She's an athlete after all, so having a muscular build is typical for tennis stars, but Rena brings a few extra curves, which we love by the way.
In an interview with U.K.'s The Times magazine, the 21-time Grand Slam winner talked about learning to love her curves, despite all the haters who come for her saying her body resembles a man.
She said, "I know I get flack for my physique, and it has been a struggle to love my body, but now curves are in and I'm happier in myself."
Yas! She also talked about the struggle of seeing other young girls in her field with smaller frames and how hard it was to play tennis with the extra bootyliciousness and her ample dose of boobs. She explained,
"When I was younger, it was hard seeing all these thin athletes when I had more muscular curves and was big-busted," she added. "Just try running with DDs that are bouncing seven inches up and down! It's distracting, not to mention dangerous, because you can tear ligaments."
#CurvyGirlStruggle, but chick slays effortlessly. And we love it.
In tennis news, the top ranked YBF tennis star jetted to Perth, Australia over the weekend to compete in the Hopman Cup, but unfortunately had to withdraw after a warm-up due to knee inflammation. She may rejoin the American team tomorrow.
In other sports related news...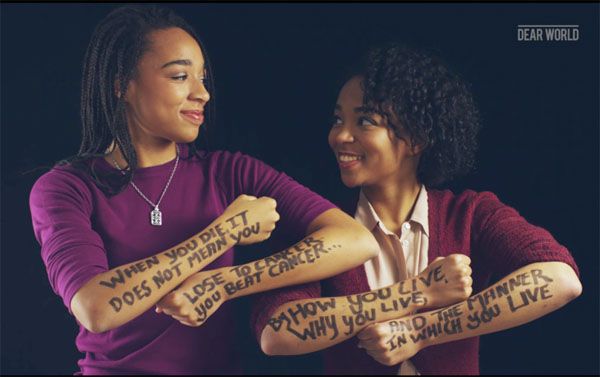 On the one-year anniversary of ESPN anchor Stuart Scott's passing, his daughters Taelor and Sydni are commemorating their father in a special way.
The legendary sportscaster passed away on January 4, 2015 after a long battle with cancer. He was 49. Now, his courageous daughters are reflecting on his legacy in a special tribute to their pops.
The girls reflect on how much their father meant to them and how much he made an impact in their lives. It's a tearjerker. Check it below:
The strong young ladies also penned an open letter to their father praising him for a job well done while he was here on earth. Read it in full below:
Dear Dad,

Growing up we thought all Dads worked "inside the television." This last year, we realized the full impact you've had on the world, and how important you were to so many. A whirlwind year of appearances and accepting awards on your behalf, Lifetime Achievement Awards, Hall of Fame Inductions, your book launch and even a visit to the White House — has given us great insight into the mark you left during your lifetime. We are truly grateful for the opportunity to meet many people whom you profoundly impacted, share our grief and our memories while giving back on your behalf and continuing the legacy you started in raising cancer awareness.

You lived your life with a fierce sense of authenticity, passion and competitiveness, giving it your all and reaching for the best in everything you did. When you were diagnosed with cancer, you showed the world how to fight with that same fierce passion, instilling a sense of hope and inspiration to so many. And in the end you taught us all how to win – live or die – by how you live, why you live and the manner in which you live.

From you Dad, we've learned to reach for the fight we possess inside and apply it with passion to our lives. It was through your vulnerability, that you taught us the real value of strength in never giving up.

Love, Tae & Syd

(Your heartbeats)
May he rest in peace.
Photos: Getty/Dear World
​ ​
​ ​ ​