Cutie Michael B. Jordan & "Creed" Cast Hits UK Premiere As Michael Reveals Next Big Moves
Jan 12 | by Natasha
Yes sir! Michael B. Jordan is living up to his Michael BAE Jordan name in every way at tonight's UK premiere of Creed. Check out the pics of the cast, plus what Michael reveals as his next big moves inside...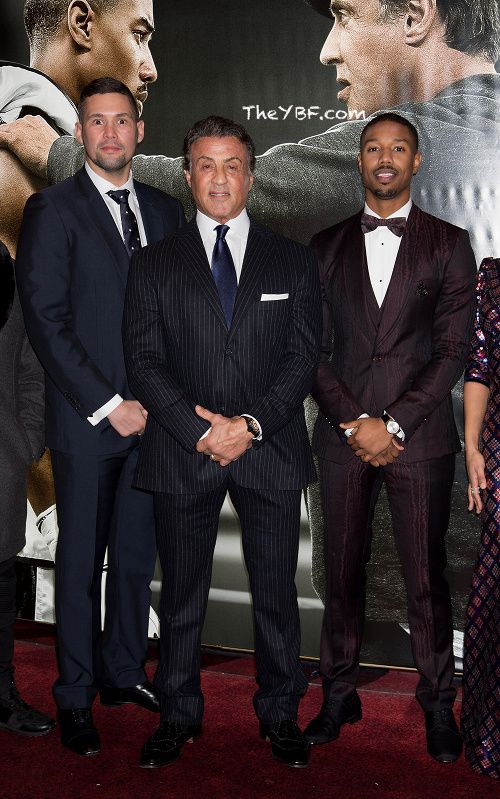 Michael B. Jordan threw on his spiffy suit to pose it up with his co-stars, Tony Bellew and Sylvester Stallone at the European Premiere of Creed at The Empire, Leicester Square tonight.
If you're wondering about that Stallone's interesting Golden Globe acceptance speech Sunday night where he thanked everyone EXCEPT his co-star & director Michael B. Jordan and Ryan Coogler.
If you were following our social media posts last night, you saw us mention that Sly came back on stage during commercial break to thank them properly and to apologize.
Early this morning, he took to his Twitter account to say the same thing. He tweeted:
Samuel Jackson is upset that I foolishly forgot to mention the brilliant Ryan Coogler and MB Jordan he is right I owe them everything
Nice.
Now, about the fineness that is Michael: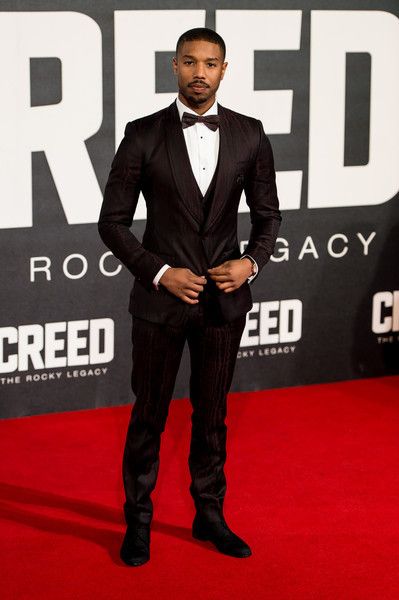 Yum.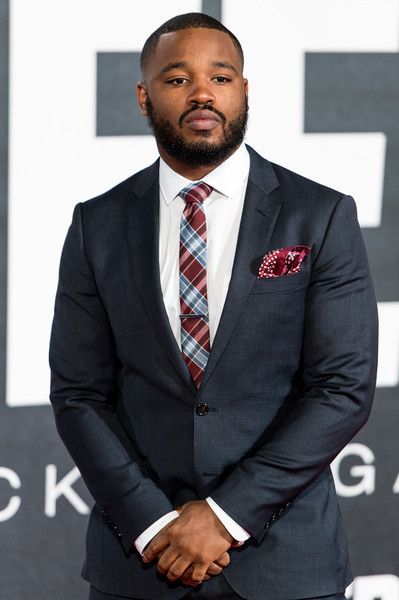 Creed director Ryan Coogler had his fab fiance Zinzi Evans on his arm for his big night.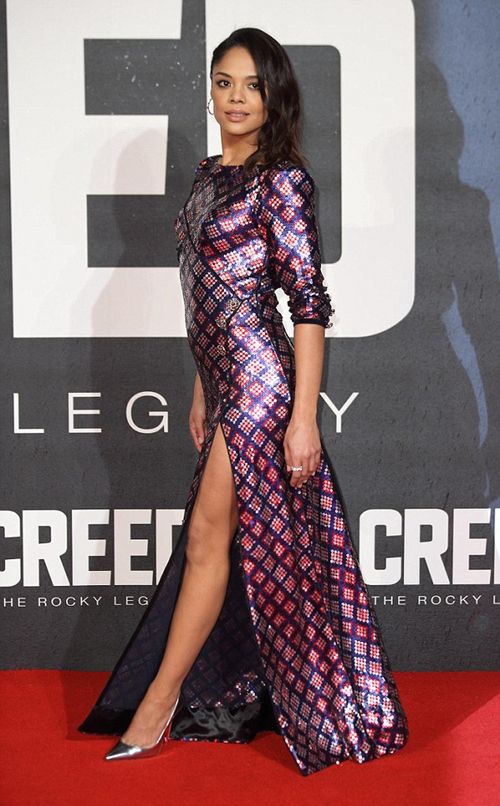 Fashionista Tessa Thompson showed up in head-to-toe metallics with a sexy slit in her Marc Jacobs dress to show some skin.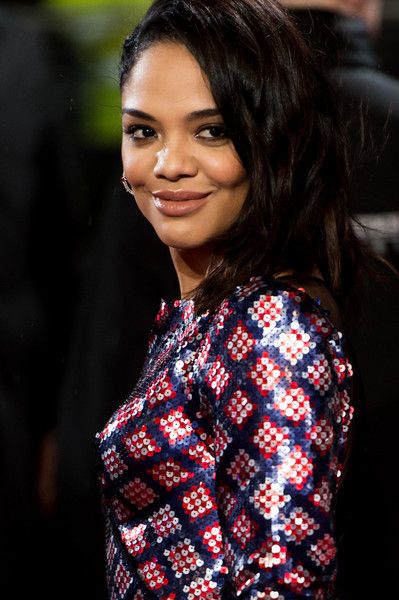 Gorgeous look for her.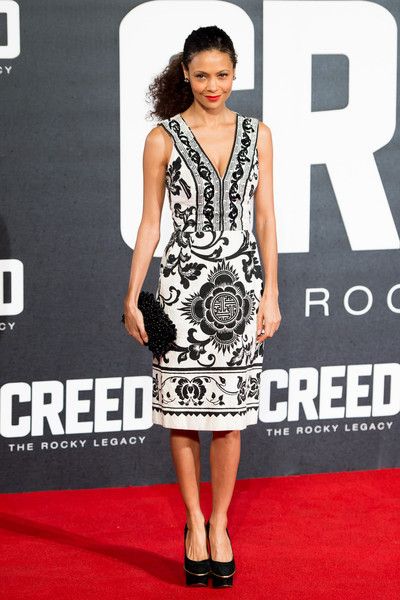 British actress Thandie Newton also showed up to support the cast.
And the night before the premiere, Michael was spotted hitting the streets of London:
In a new story for Vulture.com, Ryan and Michael unveiled what their next big moves are. They've clinched the millenial crowd and served them an updated version of Rocky that had wild success....so they want to keep it moving. They'll be reuniting for another film soon.
The story reads, in part:
Next up, Jordan will star in Short Term 12 director Destin Cretton's Just Mercy, based on Bryan Stevenson's 2014 memoir, as a civil-rights lawyer fighting to free a death-row prisoner. After that, he plans to reteam with Coogler for Wrong Answer, the true story of an Atlanta schoolteacher ensnared in a standardized-test cheating scandal. Somewhere between those and Coogler's Black Panther, the duo will presumably make time for Creed 2, which Stallone has hinted may include Godfather II–esque flashbacks to the relationship between Rocky and Apollo.
We're totally here for a Creed sequel.
Ryan also dished on just how crazy Michael's life has gotten when it comes to female fans:
"We went to see Mayweather fight Maidana. Sly hooked it up," he says, in his thick Bay Area accent. "We were trying to get something to eat. We couldn't get two steps without somebody stopping Mike. It was mostly women, and they weren't even asking, they were just handing him the phone."
Michael also spoke in the article about the types of roles he's interested in. The Newark native caught hell previously for saying he doesn't want to take on black-specific roles, but he seems to be clarifying the notion now saying he wants to tell stories from different eras, not just the civil rights era:
But as excited as Jordan and Coogler are to enter the world of franchise filmmaking, they seem even more excited to use their new clout to make the types of movies they don't see in theaters right now. Both are tired of only traditional civil-rights-era biopics. "You got to tell stories in today, or in the future," says Jordan. "Or can we go back even further? There's always one period that people want to go back to, but can we go back to Hannibal? Or Mansa Musa, destroying economies as he traveled? Can we go back to the Egyptians?"

The tone isn't starry-eyed or naïve but more, wait, let's make a movie about Hannibal, why not? They're clearly just beginning to come to grips with what they've created for themselves, and what it could mean for the future.
The two went on to say:
"I used to get crushed when I was younger and would watch movies about young people," says Coogler. "And I'd be like, No — that's not us. Or reading articles about the millennial generation — people making general statements about us. Again, no. Wrong. Just hire us, bruh. Hire me and let me work."

Says Jordan: "The majority of roles out there are written not by us" — meaning young black people — "so if [most writers'] only interaction with someone who looks like me is from stereotypes, what you see on TV, then those are the types of roles that are going to keep getting written. Also, I don't have to go out for every role that's written black. I want to go out for the role that's written [with race unspecified] — I'm going to make that role black regardless."

They're excited to change preconceived notions about black film, while not abandoning the idea of being blacks in film. "Black art, it's so complicated. Because there is no white art," Coogler said. "Because, whether people want to admit it or not, you know, in this country, in this culture, white is seen as the norm. Because there's no need to identify it as anything, it's looked at as standard. Which, if you compare and contrast that, there's an inherent unfairness to it."
Get the full story HERE.
Photos: Splash/Getty