Blac Chyna & Rob Kardashian Spotted Out TOGETHER For First Time + Wiz Khalifa & Amber Rose Continue To BLAST Kanye West
​
Jan 28 | by _YBF
​ ​ ​ ​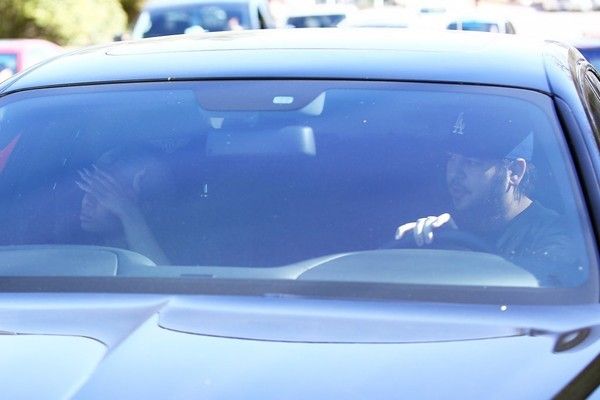 We've got pictures of Blac Chyna (trying to hide) and Rob Kardashian out in public together for the first time. And you'll never guess where Rob took her. Plus, Wiz Khalifa and Amber Rose are still stirring the pot today about Kanye West. Get it all inside...
Well, Blac Chyna and Rob Kardashian are keeping the rumor mill churning today with rumors they are an item.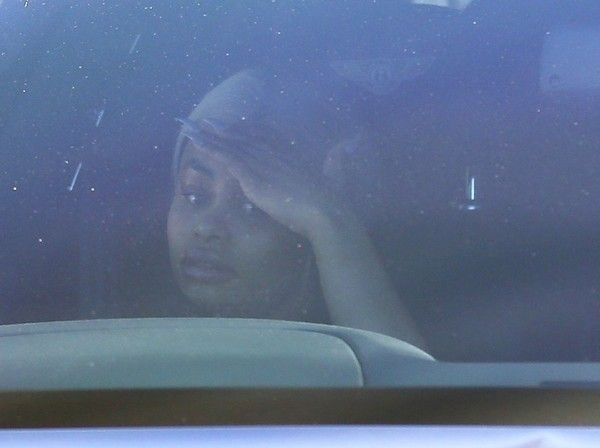 We've been keeping you up-to-date with the possible budding romance between the two, and now, we have the first pictures of the twosome out together in public.
Photogs caught Rob driving Chyna around in his car, pulling up to his mother Kris Jenner's home in Calabasas today. Oh? Is Chyna going to chop it up with Mama Jenner? That would be…interesting. Especially since it's being reported the entire Kardashian Klan is LIVID that Rob is seeing Chyna.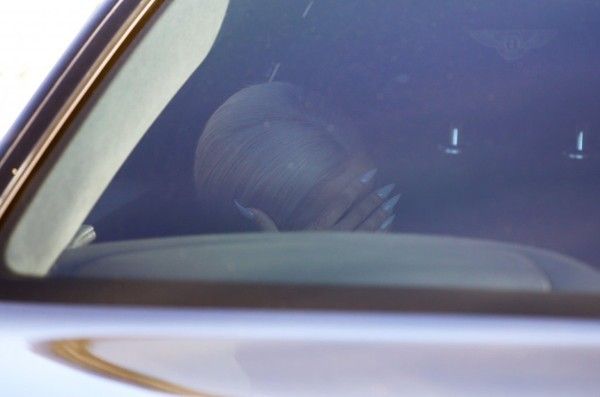 As they rolled up, Chyna spotted the cameras and tried to hide her face…but too late. Why you hiding Chyna? We see you girl…and that gray wiggery.
Speaking of the Chyna-Rob-Kardashian foolishness....
After Kanye West lost his sh*t and went IN on Wiz Khalifa (and his ex-wife Amber Rose) yesterday, he tried to make nice by apologizing for the "misunderstanding." But Wiz, nor his ex-wife, is letting him off the hook so easily. And with good reason. He DID do/say the most during his Twitter tirade...especially when he dragged their three-year-old son Sebastian in it.
After pretty much brushing Yeezy off via Twitter, the Taylor Gang honcho let out his frustrations against the Chi-town rapper during one of his show's last night.
The "Black and Yellow" rapper took the stage in Argentina to kick off his South American Tour. While performing "Taylor Gang," Wiz yelled out "F*CK KANYE!"
Check it at the 0:42 mark:
Tell us how you really feel Wiz.
Meanwhile, in a new interview....
Budding actress and author Amber Rose already said enough about her and Yeezy's "finger in the booty hole" escapades. But, she's not done. And we're here for it all.
Soon after blasting her ex-boyfriend on Twitter, she appeared on the podcast "Allegedly" where she addressed Yeezy's disrespectful comments about her & Wiz's son. She called him a "f*cking clown" for saying things about Bash.
The Sister Code actress said Kanye talking about her son just shows what type of person he is and how ridiculous he can be. She said even though 'Ye said something about her kid, she didn't say anything about his kids (North & Saint West) and never would because "they're innocent babies. You don't ever, ever talk about a baby—ever."
The full podcast won't be available until Friday, but check out the snippet above.
Amber also penned a piece for Time Magazine. Yes, TIME. It's about slut-shaming of course. The How To Be A Bad Bitch author revealed, in part,
Ever since high school, I've been called a slut. All the boys were attracted to me—that wasn't my fault! Then, when I started getting famous, the shaming got even worse. All these messed up stories came out about me, and I was like, "That's not true! I'm not that kind of girl!" But even things I had done—things a man would never be judged for—got me lots of hate.

After my ex-husband Wiz Khalifa and I got a divorce, I'd go out for a date at a restaurant like any normal single human and people would say, "Man, she's such a ho. She's out at restaurants with guys." Then they would see my ex-husband with a bunch of women. They would say, "He's the man! That's so cool." So when I went on a date, I'm a whore, and when he's piling girls in a car, he's the man? There's something wrong here.
Get the rest over at TIME.
Photos: INF/Getty
​ ​
​ ​ ​