SAY WHAT?! Melissa Harris Perry Boldly Refuses To Host MSNBC Show After Losing Editorial Control
​
Feb 26 | by _YBF
​ ​ ​ ​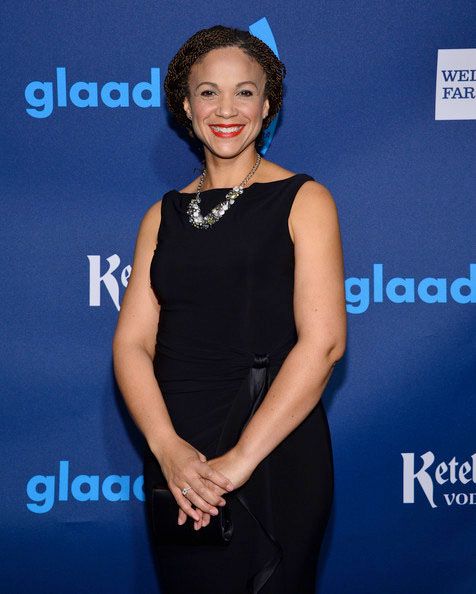 Well this is a shocker! MSNBC host Melissa Harris Perry is boycotting her own show. And she has plenty of reasons why. Find out inside….
MSNBC anchor Melissa Harris Perry is making a bold statement. She is refusing to return to host her own show after claims that the show was taken away from her and loss of editorial control.
The Wake Forest professor, who hosted the weekend program on MSNBC since 2012, sent out an email to her staff this week explaining why she decided to walk away from the show she put so much effort into.
She writes,
"Here is the reality: our show was taken — without comment or discussion or notice — in the midst of an election season. After four years of building an audience, developing a brand, and developing trust with our viewers, we were effectively and utterly silenced. Now, MSNBC would like me to appear for four inconsequential hours to read news that they deem relevant without returning to our team any of the editorial control and authority that makes MHP Show distinctive"
Melissa takes it THERE demanding she will NOT be used as a tool. She says she would love to continue hosting her show if she's given creative control as she once was, but she's not willing to return until there is a change. She continued,
"The purpose of this decision seems to be to provide cover for MSNBC, not to provide voice for MHP Show. I will not be used as a tool for their purposes. I am not a token, mammy, or little brown bobble head. I am not owned by Lack [NBC News Chairman Andrew Lack], Griffin [MSNBC President Phil Griffin], or MSNBC. I love our show. I want it back. I have wept more tears than I can count and I find this deeply painful, but I don't want back on air at any cost. I am only willing to return when that return happens under certain terms"
In fact, she hasn't heard much from the "powers that be" after countless forms of communication on her end to get an official update on the state of her show. And she's hurt that MSNBC doesn't see her potential.
"I have hosted a weekly program on this network for four years and contributed to election coverage on this network for nearly eight years, but no one on the third floor has even returned an email, called me, or initiated or responded to any communication of any kind from me for nearly a month. It is profoundly hurtful to realize that I work for people who find my considerable expertise and editorial judgment valueless to the coverage they are creating."
But, she isn't letting the MSNBC bigwigs define her worth. She's very confident in the woman she is and doesn't plan on compromising that at any cost.
"While MSNBC may believe that I am worthless, I know better. I know who I am. I know why MHP Show is unique and valuable. I will not sell short myself or this show. I am not hungry for empty airtime. I care only about substantive, meaningful, and autonomous work. When we can do that, I will return — not a moment earlier. I am deeply sorry for the ways that this decision makes life harder for all of you. You mean more to me than you can imagine."
Sucks.
In a phone interview with The NY Times, she had this to say about the ordeal:
"It is perfectly fine, 100% reasonable and perfectly acceptable for MSNBC to decide they no longer want the M.H.P. show. But they should say that, they should cancel the show, they should stand up. And maybe it would be rewarded with huge ratings, but they shouldn't kill us by attrition and take us off the air without telling anybody, including us. That for me is what's painful and difficult."
We agree.
It's still unclear if the show is/will be cancelled, but we do know you won't be seeing Melissa on air until the network makes some major changes. KUDOS to her for standing up and making such a bold move as this!
Photo: Getty
​ ​
​ ​ ​