Olympic Gymnast Gabby Douglas Goes OFF On The Beam, Wins American Cup! + Alexandra Shipp Talks Playing 'Storm' With Kenyan Accent
​
Mar 08 | by _YBF
​ ​ ​ ​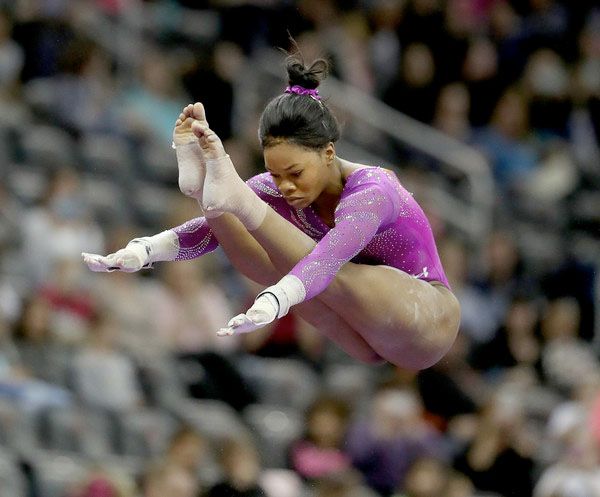 Olympic gymnast Gabby Douglas reigned victorious at the 2016 American Cup competition. And her balance beam work SLAYED. Come inside to see Gabby in action and find out what we learned about Alexandra Shipp playing Storm in the upcoming X-Men movie inside….
Step aside! The champ is here!
Olympic gold medalist Gabby Douglas is reminding us all why she's so great. The now 20-year-old athlete, who made history as the first woman of color and the first African-American gymnast to become the individual all-around Olympic champion, walked in the 2016 AT&T American Cup recently to win.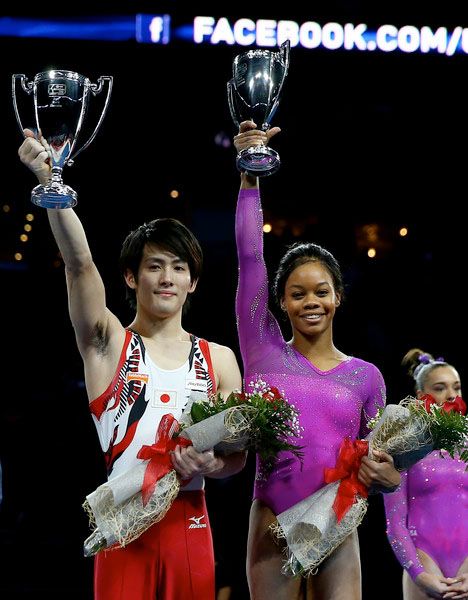 And that's exactly what she did.
According to USA Today, Gabby received the highest score on nearly every exercise routine (except her floor exercise). Out of all of her performances, her balance beam routine had us in awe the most! She literally nailed every single move and made it look effortless.
Seeing Gabby slay the competition has us even more excited to see her compete in her second Olympic games that will go down in Rio this summer. We're ready for her to make HERstory again.
If you missed it, check out her foot work below:
YAS!
In movie news....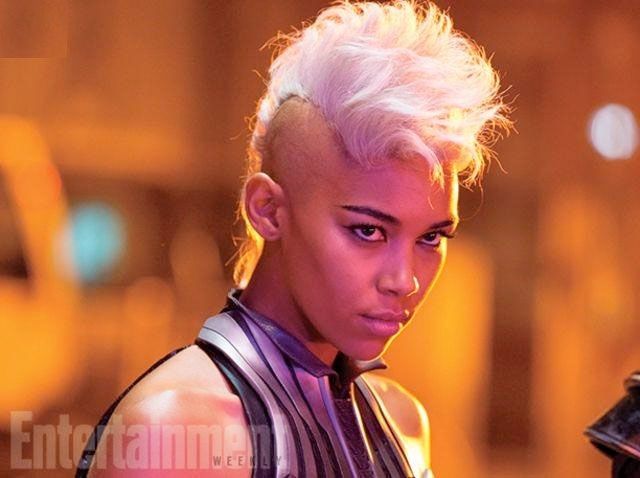 We've just learned some new details about Alexandra Shipp starring as Storm in the upcoming X-Men: Apocalypse film.
The YBF chick will play the younger incarnation of Storm where the character becomes a part of the villain En Sabah Nur's "Four Horsemen."
In an interview with Collider, Alexandra spills a few deets about her role where she revealed her character will speak with a Kenyan accent. Oh? (Interesting since the internets were pushing HARD for Lupita Nyongo to land this role.)
Not only that, the young Mohawk wearing Storm will also speak Arabic. Interesting.
She spilled:
"I am. I'm doing a Kenyan accent. I'm also speaking Arabic, which is cool."
Hmm...
Alexandra also shared how the white Mohawk came about. Remember when we spotted her at Comic-Com with a bald head? Well know we know why. She said:
"You know, I was really excited too 'cause when I was thinking, 'What are they going to do with my hair?' They weren't too sure. Then they told me they were doing the mohawk. I was like, 'Perfect.' I go and I do the wig fitting or whatever. I'm talking to Felix, the guy who does all of the hair and the wigs on the show. I'm like, 'You know what, let's do it now.' This was like 3 months beforehand. I was like shave it, let's do it! He goes, 'Okay, we'll shave the whole thing.' I go, "Hold on now. The whole thing?" He's s like, 'Yeah, we're going to glue the wig on". He's like, 'Yeah, we'll just like shave your head every morning with cream.' I'm thinking, 'What do you mean cream? Like what? Some sort of leche on my head? I don't know what that means. I don't want it. I don't want to know.' But it worked out. It's pretty cool.
Shave her head everyday? Talk about committed.
Later, she explained how her character Storm is different from the Storm Halle Bery played in the 2000 flick x-Men.
"My Storm in particular is kind of a, well yeah, she's the past derivative of Halle's Storm. This Storm is a little bit different because you're meeting her in Cairo. You're seeing kind of a little bit of where she comes from. You're seeing all the pain that she's gone through. It's not like she's in the mansion having a great time. She's so different from all of the other kids because they come from families. They come from some sort of love and support whereas Storm hasn't had that since her parents died in that plane crash into the house when she was like 5."

"It's like, she's kind of just all really messed up and the only mutants that she knows are bad mutants. The only mutants that she knows are the mutants who use their powers for stealing, or protecting thugs or whatever. It's not like, "Oh, we're going to save the planet". It's like, "Forget the planet, I need money so I'm going to distract you with some wind and then I'm going to pick pocket you." She's in survival mode so when she meets Apocalypse, she's kind of like hit this revelation where she has been struggling to feel like she belongs somewhere."

"Then this extremely powerful being comes to her and says, "I'm what you've been waiting for, I will take care of you". For her, that's like, click. She doesn't know anything about the X-Men. The only thing she knows is about Mystique when she saved the president, but that's basically it. Other than Mystique, every other Mutant that she's known has been bad so, that's kind of where she's coming from. I don't necessarily see her as a bad person, or as a bad mutant. I don't see her as a villain. She doesn't know that she's a villain. That's just all she's ever known, is just bad."
It will be interesting to see how they spin all of this.
X-Men: Apocalypse hits theaters May 27th.

Photos: Getty/Entertainment Weekly
​ ​
​ ​ ​