Beyoncé Went To Her Uncle's Funeral In Texas, But The Internet Is Going Nuts Over His Goddaughter + Blue Ivy & Solange Get Ready For Easter!
​
Mar 20 | by Natasha
​ ​ ​ ​
Beyoncé had some quality time with her family in Texas this weekend at her uncle's funeral. But the internet is exchanging condolences for praises for her baddie "cousin," who is actually her uncle's Goddaughter. Find out why inside, plus cute new Easter pics of Blue Ivy and her auntie Solange Knowles....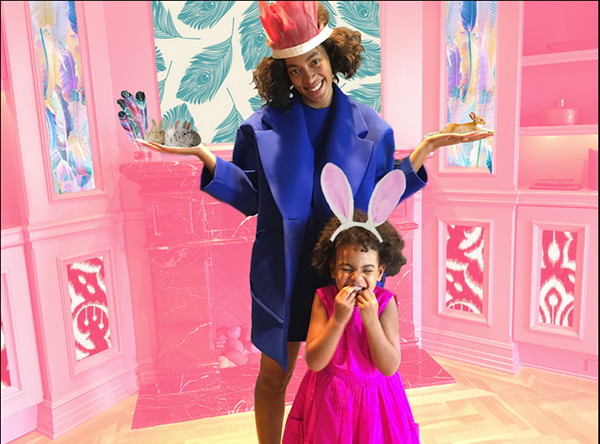 There's nothing like Auntie-Niece time! Little Blue Ivy Carter is pretty in pink in just released pics as she hangs out with her aunt Solange Knowles.
Beyoncé had some fun with the pics, incorporating a tea party setting, bunny ears and rabbits as the fam got into the Easter spirit. Cute!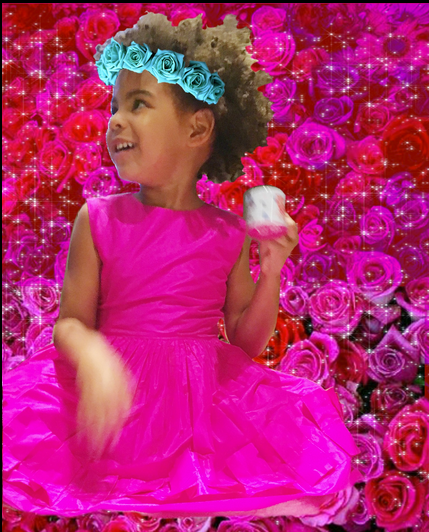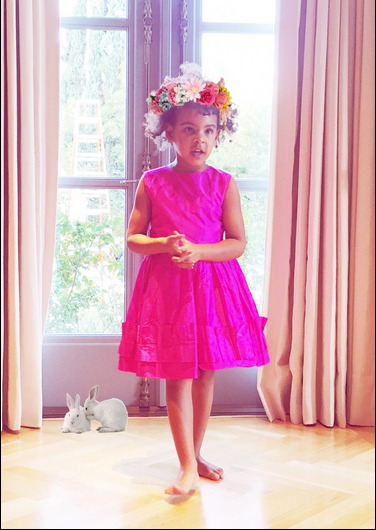 Blue is getting so tall!
Bey was tea party ready as well.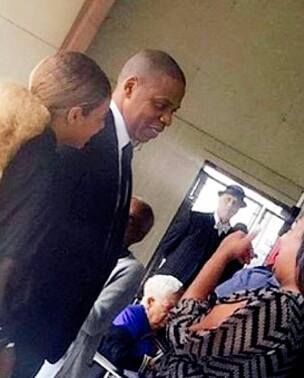 This weekend, Beyoncé headed back home to Texas with her hubby Jay Z to attend her favorite uncle Skip Beyince's funeral, the brother of her mother Tina Knowles. She caught up with the whole Beyince family (who she's named after), which is her mother's side of the family.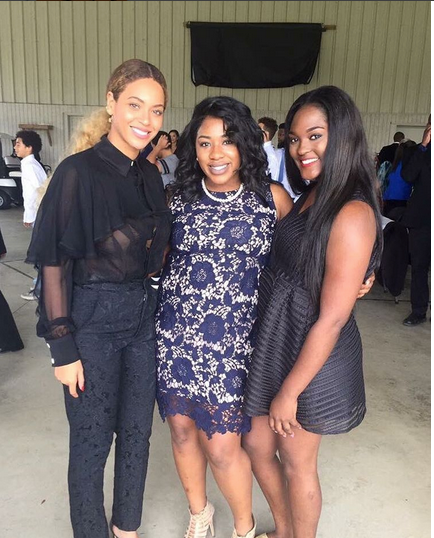 The pop queen snapped pics with her cousins and fam.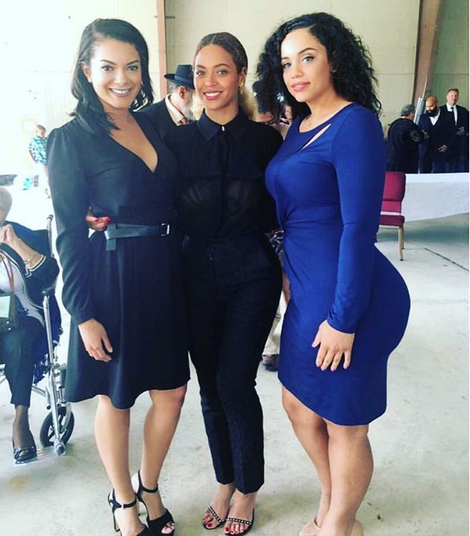 But it was this pic above that has the internets cutting all the way up.
While many were offering Bey and fam their condolences for their loss, plenty of folks couldn't get past drooling over her "cousin," who is Uncle Skip's Goddaughter, Kristin (on the right). Kelsi, Kristin's sister, is on the left.
Both ladies pictured are in the medical field (Kristin is a nurse and a mom), but folks were going nuts about her beauty....and booty.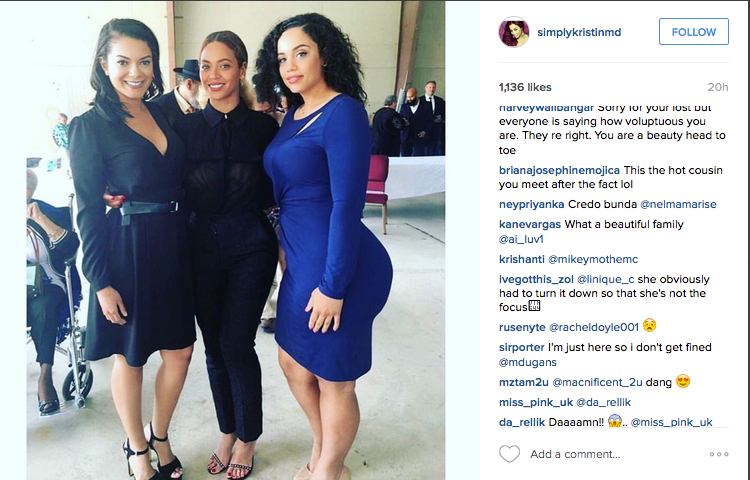 On Kristin's page, here's a snippet of what folks were saying. The comments were a-plenty on Beyoncé fan sites and social media with foks saying they were sorry for her loss, and followed up saying she's killing it in that dress though. Gotta love the innanets.
Meanwhile, a few fans rolled up on Bey & Jay on the freeway in Texas and here's what happened:
Ha! Talk about being in the right place at the right time!
EXTRAS:
1. Sad news for Director Ava Duvernay. Our condolences to her and her family after the sudden loss of her father. STORY
Photos/Videos: Instagram/Facebook/Beyonce.com
​ ​
​ ​ ​