Adrienne Bailon Clears The Air -- "My Boyfriend Israel Houghton Was NOT Married When We Met!"
​
Apr 04 | by Natasha
​ ​ ​ ​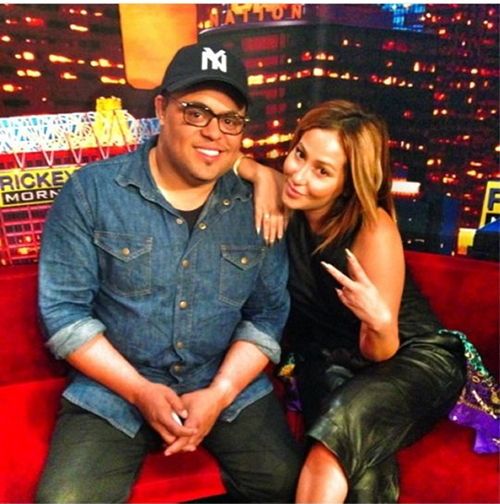 Adrienne Bailon is speaking out for the first time about the drama surrounding her realtionship with gospel artist Israel Houghton. Find out why she says she's being judged unfairly inside...
Last month, "The Real" co-host Adrienne Bailon was spotted on a romantic vacay with Joel Osteen's employee and gospel artist Israel Houghton. It got the saints to talking. Why? Because just one month prior, he came out about his marriage with his wife of two decades being newly dissolved. He also admitted to cheating on her five years ago.
Naturally, many believed the homewrecker to be Adrienne, who has known Israel for a few years and also recently broke up with her fiance Lenny Santiago.
But Adrienne says that's not the case. And people on the internets need to stop wrongfully dragging her.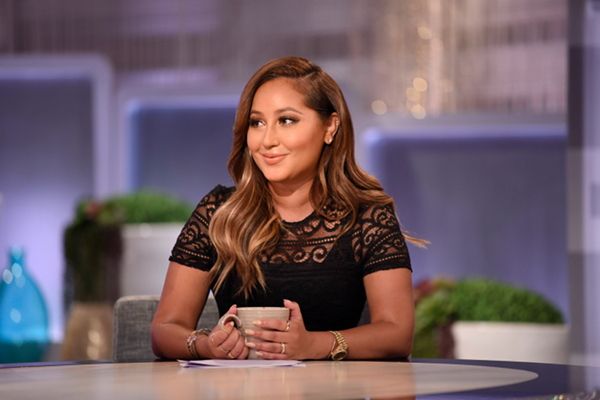 On tomorrow's episode (Tuesday, April 5th) Adrienne confirms that she is dating the Christian music artist after a year of being single, and sets the record straight to say that she was not the cause of Houghton's divorce saying:
"....this man pictured here is not married. Praise God!"
She continued explaining that she didn't even know Israel five years ago, which is when Israel claims he cheated.:
"He is single, number one. And I think the other thing that people were saying was that I was the cause of his divorce. Which I think any divorce is obviously a sad thing people have to go through. It takes time to get through that sort of thing. And I think no-one put that time together. I think you see an announcement made you know, at the top of this year and then you see these photos and you say to yourself, "Well let's put this together." But this is why I'm grateful for moments like this because it allows you to set the facts straight. And God forbid the facts get in the way of a really good juicy story.
He had put out a statement saying that um he had failed in his marriage and it was about five years back. I didn't know him at that time, so to put that blame on me was obviously hurtful."
The actress-singer also shared that her ex-fiance, Lenny Santiago, checked on her in the midst of all of the rumors!
Check out the sneak peek below:
EXTRAS:
1. These PROM-posals are getting out of hand. This one about preferring dark meat...and with KFC hats added in...is the worst. STORY
2. Please shut up, Ivana Trump. STORY
Photo credit: Erica Parise/Warner Bros. Television/Getty
​ ​
​ ​ ​