Nicki Minaj Nabs Cover Of TIME 100 Most Influential People Issue, Says Women Should Be Unapologetic About Asking For More Money
​
Apr 21 | by _YBF
​ ​ ​ ​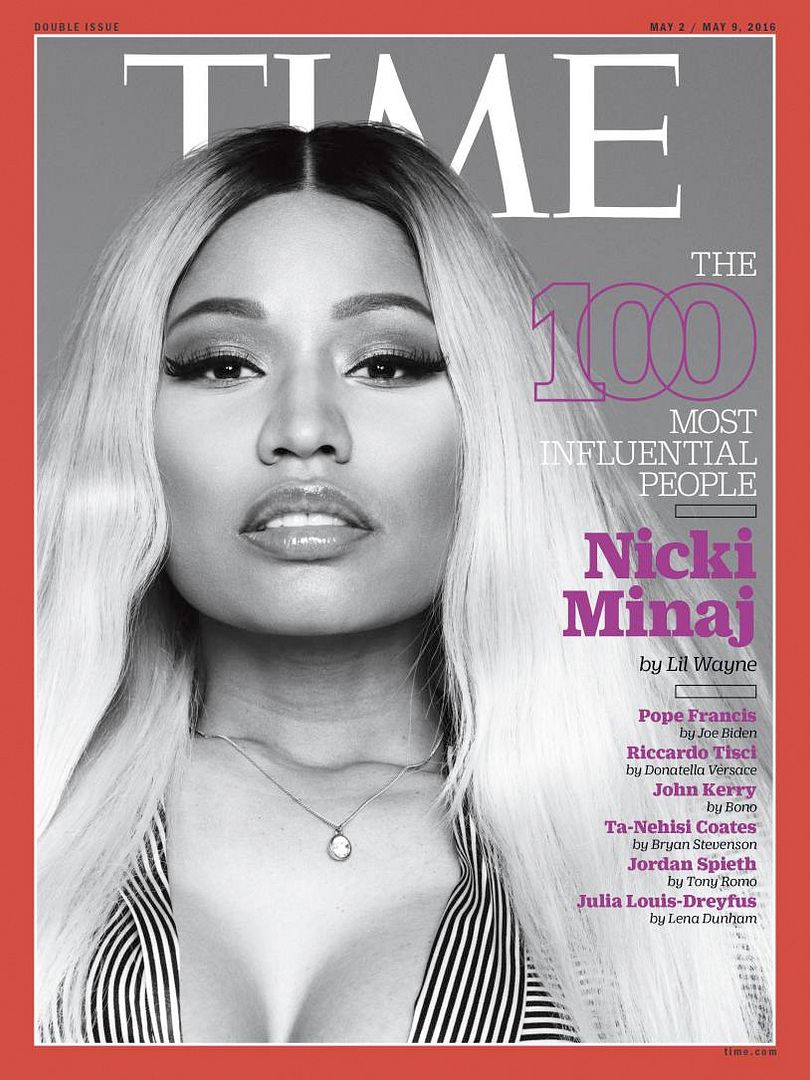 TIME magazine just unveiled their 100 Most Influential People. And Nicki Minaj landed a cover. Find out what she said about women being bosses inside….
TIME Magazine has revealed its annual list of the 100 Most Influential People in the world and Nicki Minaj nabbed a spot on the list. TIME put the "Anaconda" raptress in the Icons category calling her a "chart breaker".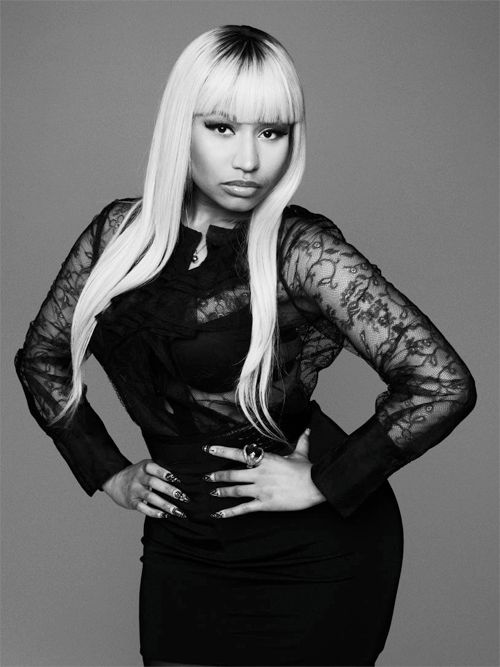 In a behind-the-scenes interview, Nicki opens up about wanting to be her own boss and says women should be unapologetic about asking for more money. She says if you're great at what you do, you can't be denied.
"One thing I learned along the way in business is the necessity for you to be unapologetic about asking for how much money you deserve," said Nicki. "At a very early stage in my rap career, I was making six figures for shows…If I heard there was another rapper making that, I thought, 'you know what? I get out there and demand or command a crowd. I get out there and make my fans happy. I get out there and give a real show. I want that, too.' And I pushed myself to be better with my showmanship, but I also decided, you know what? I want to be compensated well."
The "ONLY" raptress encouraged women to stand behind their work ethic and to go after what they want.
"I would tell women starting out in business, if you know you're great at what you do, don't ever be ashamed to ask for the top dollar in your field," said Nicki. "If I'm great at what I do, I can't be denied. Some things may be overlooked but no one can deny my brand, and that's the words of wisdom I would give to other young women."
The Barbershop 3 starlet also talked about her collaborations with Beyonce. Do they exude women empowerment? Well, they surely are having an influence on the culture.
"Whenever I do something with her, I can feel the impact online and in the venue, wherever we are," said Nicki. "It just feels like young women are being empowered and inspired because I think it says a lot when you see two young women at the top of their field, whether they're black or white, it just means a lot when you see them owning who they are and owning the business."
Check it:
Nicki's mentor Young Money honcho Lil Wayne chopped it up with TIME about discovering Nicki and how he always knew she would be something great. He said:
"You know, in New York they used to have these street DVDs. It just so happened that I appeared in one, and when I looked at the finished product, Nicki Minaj was on a part of the DVD. I was like, "Woooooow!" She was just being Nicki without the glitz and glamour. When I heard the first two and four bars, it wasn't even about her rapping better than any female rapper. It was about, man, she's rapping better than other rappers—period."
He added,
"I always wanted more for my artists and saw Nicki's potential from the first moment I laid eyes on her. She's reached far beyond everything I would have imagined. Man, she's so influential and doing all the right things. She's an icon, a boss and a role model to all these young girls out here on how to do it the right way. Her work ethic speaks volumes and has yielded these results. The scary thing is she's still going. Ha! Nicki Minaj will go down as one of the best to do it in the history of music."
Other YBFers who nabbed a spot on the list include Steph Curry (Titan), Dwayne "The Rock" Johnson (Pioneer), Taraji P. Henson (Artist), Kendrick Lamar (Artist), Ryan Coogler (Artist), Idris Elba (Artist), Ta-Nehisi Coates (Artist), Ryan Coogler (Artist), and President Barack Obama (Leader).
Nicki Minaj is gearing up to perform at this year's TIME 100 gala, a celebration of TIME's annual list of the 100 most influential people in the world, set to be held tonight (April 21st) at New York City's Jazz at the Lincoln Center. Kanye West (who landed on the list last year) is also scheduled to perform.
Photo: TIME magazine
​ ​
​ ​ ​