Van Jones Fights Back Tears As He Unveils Prince's Incredible Humanitarian Acts + Tavis Smiley Makes Us Smile With His Story On How He Met The Purple One
​
Apr 23 | by _YBF
​ ​ ​ ​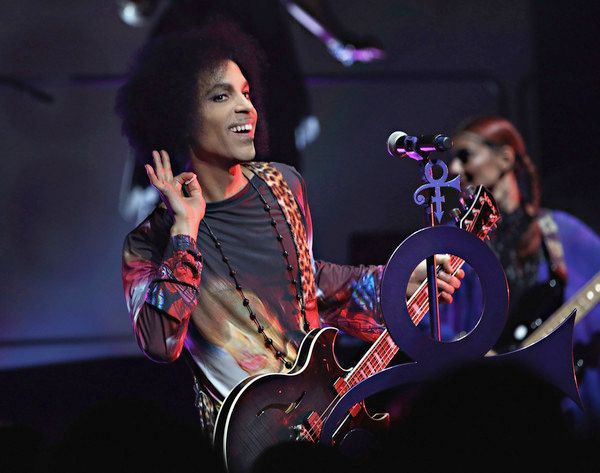 Van Jones and Tavis Smiley open up and tell stories the world has never heard before about the musical icon Prince. Come inside to get the deets on Prince's incredible humanitarian acts, plus, the hilarious story on how Tavis met the Purple One inside…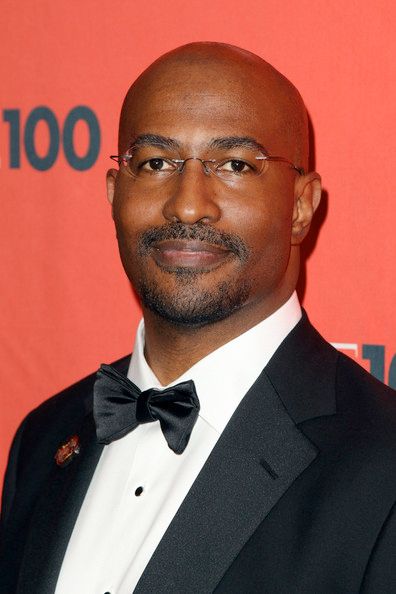 Prince has been in our lives, musically, for the last 40 or so years. But, there are many things we never knew about the super private international Pop star.
Political and environmental activist Van Jones, who is also a close friend to Prince, sat down with CNN's Don Lemon to share with the world another side of the Purple One we knew about. On top of being a musical genius and healing us with his tunes, he was also a huge philanthropist and was immensely charitable. We never knew about his humanitarianism since it was against his religion to publicly speak on his good acts as a Jehovah's Witness.
Now, we're getting an inside look at who Prince really was behind closed doors and, as we expected, it's nothing short of greatness. Van started off telling Don:
"He wasn't just a musician. He was an incredible musician, but there was a core of genius where he used music to express himself. But he also was an incredible humanitarian. He was a Jehovah's Witness so he wasn't allowed to speak publicly about any of his good acts, any of his charitable activity."
While Prince never publicly spoke on his good deeds, he was super busy behind-the-scenes working to make the world a better place.
"He supported and helped create something called Yes We Code," Van said. "Yes We Code now has 15 major technology companies working with kids in the hood getting them ready to have jobs in Silicon Valley. That was Prince. He worked with something called Green For All. I was the public face for that, but he put the money in. There are people that have solar panels on their houses in Oakland, California that they don't know Prince paid for them."
Van then talked about how Prince was very concerned about Lauryn Hill's children after learning she had got into trouble with the law. Van said Prince called him up and the first thing he wanted to know was where were her kids and how he could help.
"Anybody struggling, anywhere in the world, he was sending checks and was making phone calls, but he did not want it to be known publicly," Van said. "And he did not want us to say it, but I'm going to say it because the world needs to know that it wasn't just the music. The music was one way he tried to help the world, but he was helping every single day of his life."
Trying to fight back tears, Van said he feels a lot of guilt over the passing of his good friend. He then shared some of his fondest moments with Prince and how Prince helped him when he was at his lowest point after losing his job at the White House.
Next, Van opened up about the many concerts Prince did in cities struggling cities like Chicago, Baltimore and New Orleans. He said Prince would do these concerts as cover ups, so he could go into cities, help organizations and leaders and to touch the people. At those concerts, there were no vendors, only community groups to help.
That was just the incredible man he was.
Peep the emotional clip below:
More about Prince we didn't know...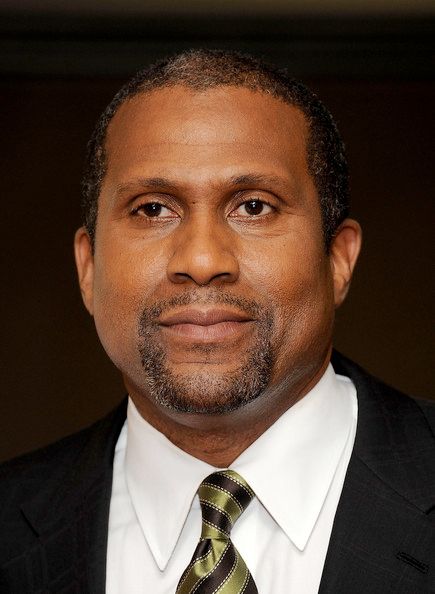 TV host Tavis Smiley penned a piece to share his first encounter with Prince, which instantly put a smile on our face. One day, Prince called Tavis up where Tavis hung the phone up in his face thinking it was a prank call. In fact, Tavis hung up on Prince THREE times! Ha!
Here's what went down (via USA Today):
"Hello, Tavis?"

"Who's calling?" I asked the voice on the other end of the phone.

"It's Prince."

"Prince who?" I asked.

"It's Prince, the artist," he said.

Click.

I hung up.

Prank call, and it's way too early to be playing phone games with me on a Saturday morning.

A couple minutes later the phone rang again. Repeat story, I hang up again. To his credit, he was persistent.

Three times we went through this, until he said, "Hold up, brother, don't hang up. Could you please call me back at this hotel number and ask for me under this name."

Now, I'm getting scared. I could not have...! Could I? No way! Who hangs up up on PRINCE??? Three times!!!

So, quite naturally, I took down the number, called the hotel, and, yes, I had indeed hung up on Prince Rogers Nelson.

I felt like a complete fool. Times ten.

Turns out, after the hotel operator connected me, I apologized profusely. Prince invited me to lunch. Said he just wanted to talk.

What was supposed to be a one hour lunch, turned into a 4 hour conversation. About what? Everything.

Little did I know that although I was the talk show host, Prince was actually interviewing me! He'd decided that he was ready to talk on a live TV show, and I was his choice. Later I realized that he wanted to spend time getting to know me, to decide whether or not I was worthy of the kind of conversation in which he was ready to engage . A frank talk about his music, the word "slave" we'd seen on his face, artists rights, his world view, and then some.

After a few more chats to get better acquainted, I guess I passed the test, because one day he called and asked if I'd have him as a guest on my talk show.

Shut the front door! Would I have him? Ha! I couldn't wait to tell my TV bosses that I had booked Prince! What was funny is that, for a while, they didn't believe me as much as I didn't accept that it was Prince on the phone line! Until, he showed up on set.

That's how my almost 20 year friendship with Prince began. My experiences with him over the years are too many to share here, but here are 5 short stories which I hope illustrate why I didn't just respect his immense artistic gift, but reveled in his humanity as well.
You can read the 5 short stories Tavis shared here.
Rest In Power Prince!
Photos: Getty
​ ​
​ ​ ​