Azealia Banks' Twitter Account Is SUSPENDED, But Has She Already Returned?!
May 12 | by Natasha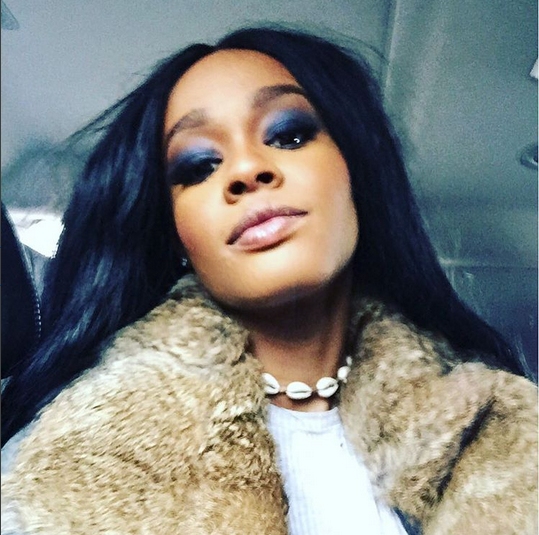 When your wokeness surpasses 'woke' and enters bullying with racial and derogatory slurs territory, you may lose a platform or two. Azealia Banks just learned this. Deets inside...
A little more than a day after Azealia Banks went on a twitter tirade about Zayn Malik jocking her style and being a culture vulture while not admitting -- in her eyes -- he is actually of the culture, her Twitter account has been deleted. But has she already created a new one?
It all started with this:
Then she tossed out racial slurs including calling the former One Direction member a "curry scented b***h." Chile...
Then, when 14-year-old Disney star Skai Jackson chimed in saying Azealia needed to simmer down, Ms. Banks lost it on her and it wasn't pretty. Edges were yanked (by Skai) and inappropriate comments were made to a child (by Azealia). Get that recap HERE.
Many went off about how Azealia is breaking the rules of Twitter, especially as a verified account, with her disparaging comments.
Zayn's fans and One Directioners called for her head on a platter. And account suspension. They got the latter.
Azealia has also been canceled as the upcoming headliner for London's Born & Bred Festival.
The good news for Ms. Banks -- she still has her Instagram account to keep up the Donald Trump-like antics, and possibly a new Twitter account: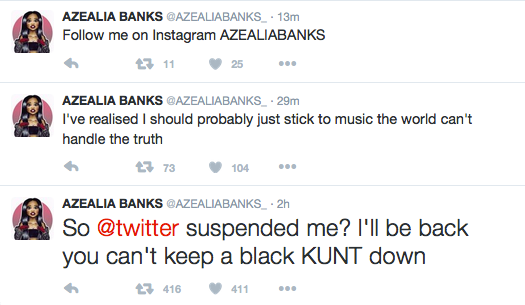 This new Twitter account has yet to be verified as her, but it's quite possible.
Now, if only Twitter could suspend the thousands of Twitter accounts run by bigoted and racist white men....
Photo: Instagram