WHAT'S REALLY GOOD? Lamar Odom Ejected From Flight TWICE For Alleged Intoxication & Vomiting
​
Jul 12 | by _YBF
​ ​ ​ ​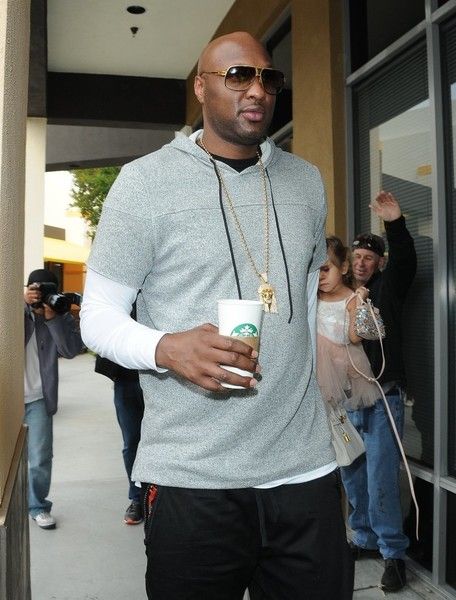 Damn homie! New reports say Lamar Odom was taken off a Delta flight TWICE after he threw up all over the plane. And they say he was drunk! Details inside…
Things aren't looking good for Lamar Odom.
There are new reports that the former NBA baller is back to getting wasted. And when he hopped on a Delta flight recently, flight attendants had to escort him off the plane…twice after throwing up!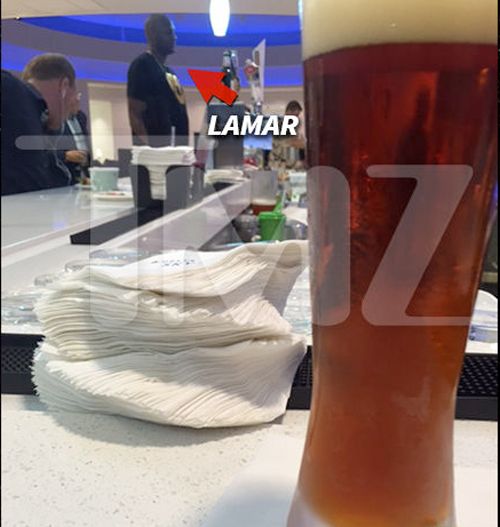 Sources tell TMZ Lamar was chilling in the Delta Lounge (pictured above) before boarding a red-eye from L.A. to NYC. While waiting, sources say Lamar chugged down beers and whisky. By the time he boarded the flight, he was allegedly drunk and that's when he started puking all over the place...TWICE!
The site reports:
Two passengers in first class tell TMZ, Lamar went to 4B and sat down, but as the plane was about to pull back he bolted for the front, threw up in the galley and then walked in the bathroom and with the door open threw up again. When he came out of the bathroom, we're told he had vomit on his clothes.

The passengers tell us the flight attendants "gently" escorted Lamar off the plane, and a cleaning crew came on board to deal with the mess. The flight attendants put Lamar's carry-on belongings in a plastic bag and removed them from the plane. Ten minutes later, Lamar suddenly reappeared and walked down the aisle -- with vomit still on his sweatpants -- and took his seat again. Minutes later, we're told Lamar got up and went back to the bathroom, using the heads of people in their seats to steady his balance.

One of the passengers told the flight attendant, "Don't you know his history? I don't want a dead body at 30,000 feet." Lamar was again removed from the plane and the flight took off, arriving to NYC 40 minutes late.
Wow...just wow.
We're wondering if he was drinking to take his mind off of his soon-to-be ex-wife wife Khloe Kardashian kicking him out of the home she rented for him in Calabasas following his near death overdose last year. She surely was quick to respond to Twitter followers going off on her about this situation:
@Tamantha_5 stay in your fucking lane little girl. You know nothing about anything. You're a sheep herded by society

— Khloé (@khloekardashian) July 12, 2016
We'll continue to hope for the best....
Photos: TMZ/FameFlynet
​ ​
​ ​ ​