WNBA Players Stage Media Black Out To Support #BlackLivesMatter Movement + Steph Curry Is "Disappointed" By 2017 All-Star Game Location Change
​
Jul 22 | by _YBF
​ ​ ​ ​
WNBA players are taking a stand against police brutality, but the league is trying to silence them. Find out how, plus get the deets on Steph Curry's disappointment that the 2017 All-Star Game won't be in Charlotte like originally planned. Get it all inside….
WNBA players have joined forces to take a stand against police brutality by wearing black warm up shirts to show solidarity with the #BlackLivesMatter movement. Now, the league is fining them for their silent protest.
Not only that, New York Liberty and Indiana Fever players refused to talk about basketball following their match up on Thursday. They are refusing to be silenced on an issue that they feel so strongly about.
During a post-game locker room interview, Liberty player Tanisha Wright said:
"We really feel like there's still an issue here in America and we want to be able to use our platforms, we want to be able to use our voices, we don't want to let anybody silence us in what we want to talk about. So you guys can ask away about anything that's happening in society.

"It's unfortunate that the WNBA has fined us and not supported its players."
Check it below:
LIVE on #Periscope https://t.co/Cc4rbHOROL

— Excelle Sports (@ExcelleSports) July 21, 2016
According to reports, the WNBA fined the New York Liberty, Indiana Fever and Phoenix Mercury organizations $5,000 each and each player was fined $500 after wearing the t-shirts for multiple games.
When Liberty player Tina Charles heard the news about a caregiver being shot in North Miami while he was trying to help an autistic man, she felt forced to take a public stand.
When she went to accept her award for the league's Player of the Month, she turned her black New York Liberty shirt inside out:
Fever forward Tamika Catchings said the media blackout was a "group effort" and not the idea of any one particular player. She also said they were inspired by NBA ballers Carmelo Anthony, LeBron James, Dwyane Wade and Chris Paul taking a stand and charging other athletes to do the same during the 2016 ESPY Awards.
Fever forward Devereaux Peters hopped on Instagram to show her support of the movement with a powerful message:
She also refused to answer any basketball questions following the Libery vs. Fever game yesterday:
Seattle Storm player Alysha Clark pointed out how the WNBA was quick to give them t-shirts to support the LGBT Orlando shooting, but are doing the opposite when it comes to the #BlackLivesMatter movement:
New York Knicks baller Carmelo Anthony fully supports the ladies as well. He told ESPN, "I don't see no reason to fine them. If anything you should want to support them." He added, "A bunch of teams did it and individuals did it. Everybody has their own freedom of speech. If they decide to use the platforms to do that, I don't see any reasons for anybody to get fined. We did it. The NBA did it two years ago. The NBA was very supportive. I don't see why it would be different this time."
And here's how Dallas Wings player Skylar Diggins feels about the fines:
The WNBA is fining $5k per team + $500 per player = $33k. Excessive. For using this platform to speak out! Says a lot!

— Skylar Diggins (@SkyDigg4) July 21, 2016
We applaud these ladies for taking an unapologetic stand (no matter how uncomfortable SOME folks may feel) and using their platform to have their voices heard!
In other sports news....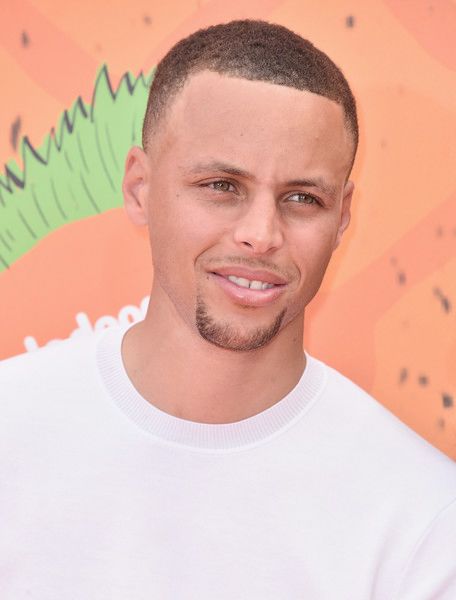 The NBA announced yesterday that the 2017 All-Star Game will NOT be heading to Charlotte like originally planned. And Golden State Warriors player Steph Curry, who's a North Carolina native, isn't too happy about it.
Steph grew up in Charlotte, played college basketball for Davidson in North Carolina and his father Dell Curry played 10 seasons for the Charlotte Hornets. So, as you see, the NBA superstar has deep ties with the state.
When he heard the All-Star Game would be moving away from Charlotte he was disappointed. He told ESPN,
"It's disappointing that my hometown won't be able to host the All-Star Game as they had planned. Obviously, I understand Adam Silver's decision and see where it ends up. Obviously an unfortunate situation for the city. It is what it is."
He added,
"Just, I know how much that would have meant to the city to be able host the greatest NBA guys and celebrate the game of basketball. I know the league is in a position where they have to make a decision. And Adam Silver's made one, and we support that. But at the end of the day, I love my city. I love Charlotte. I love everything about it. I love the people there. I really wanted to see them celebrate the game. It's unfortunate they won't be able to do that."
Thoughts?
Photos: AP/Getty
​ ​
​ ​ ​