Nick Young Spotted On A Date With A Blonde After Wishing Iggy & French Well + NBA Baller Tristan Thompson Now Getting Khloe Kardashian's "Goodies"
Sep 09 | by _YBF
Nick Young is a single man, so he's moving on to a new blonde chick. And he wishes nothing but the best to his ex-fiancée Iggy Azalea who's supposedly dating French Montana. Meanwhile, NBA player Tristan Thompson is keeping up with Khloe Kardashian. Hmph. More inside....
Moving on!
Nick Young is a single bachelor after calling it quits with his ex-fiancee Iggy Azalea. And now, he's ready to step back out in the dating pool.
The NBA baller, who currently has a second baby on the way with his son's mother, was spotted dining out at Mastro's steakhouse in Beverly Hills with a blonde mystery chick. He clearly has a type.
Photogs spied on him while on the date and noticed he and his date seemed more interested in their cell phones than actually talking and getting to know each other. Not surprised. He popped up on the scene with a new chick after pics of Iggy and French Montana surfaced.
As he made his way to his waiting Ferrari, TMZ asked him if his date would make Iggy jealous, he laughed and said, "I don't know."
So much for rekindling something with his baby's mother Keonna Green whom he cheated on Iggy with.
Check it below:
Earlier this week, photogs caught up with Swaggy P in L.A. where he addressed his ex's situationship with rapper French Montana for the first time.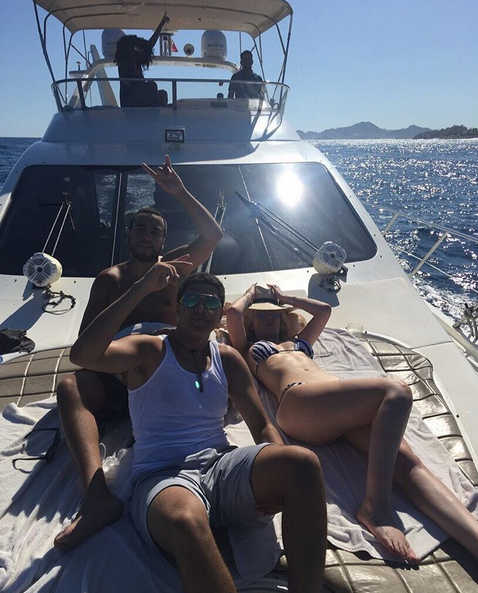 There aren't any hard feelings on his end. He said, "Nah, man I'm happy. Wish they get married."
We're sure he was being a bit sarcastic with his statement, but he even said he was going to buy French's upcoming new album when it drops.
Check it below:
In another new hook up....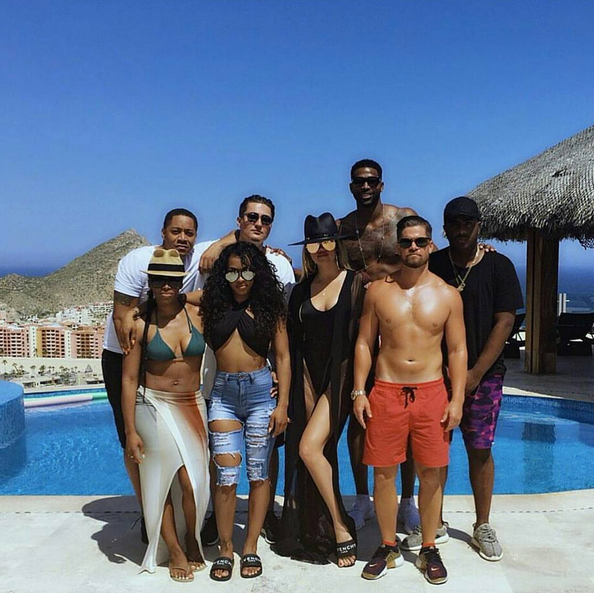 Looks like another NBA baller is stepping into the dating pit with Khloe Kardashian. Surprise surprise.
After ending her whirlwind romance with NBA player James Harden, the reality star, who's still legally married to Lamar Odom, has her eyes set on a new NBA baller: Cleveland Cavaliers power forward Tristan Thompson.
Last weekend, the twosome jetted off on a romantic getaway in Mexico. They hit up the club together last Friday, and then they went jet skiing together last Saturday. While they weren't alone on their trip (see pic above), it's clear something is budding between the two. You can check out more of their vacay pics here and here.
The rumored couple was also spotted together in Beverly Hills before jetting off to Mexico last weekend. Peep those pics here.
In the words of Andre 3000, Tristan, "Dont do it! Reconsider!"
Photos: Nick's IG/@popcultureinashell