PROTECT YOUR EDGES! L'Oréal Smacked With $5 Million Lawsuit Over Perm That Allegedly Caused Hair To Fall OUT!
Sep 15 | by _YBF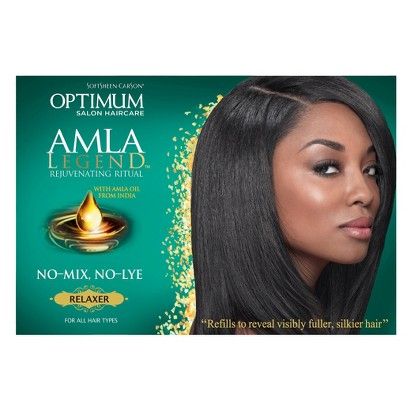 Ladies! There's a perm on the shelves by L'Oréal that could possibly cause major damage to hair. And now, several African-American women are seeking millions after using the product and having their hair destroyed. Get the latest inside…
As black women, when it comes to our hair, there are no games to be played. Whether you're a naturalista or you decide to straighten your hair with chemicals, nothing is more important than making sure your hair is on point. So, to hear that a relaxer is allegedly snatching women's edges (and more) makes us cringe.
L'Oréal is being accused of having a line of hair products that are destroying black women's hair! The SoftSheen-Carson Optimum Amla Legend No-Mix, No-Lye Relaxer is being hit with several claims from women who have used the product. While the verbiage on the box claims the hair relaxer is safe and has all of these supposed oils in it to protect your hair, apparently it's not as safe as it claims to be. Allegedly.
TMZ reports famed attorney Mark Geragos (Chris Brown's lawyer) filed a class action lawsuit against the hair company on behalf of several women who claim they have suffered hair loss, breakage, blisters, burns and scalp irritation.
The suit includes several consumer complaints via Amazon where women have shared their experiences using the product. Below are a few: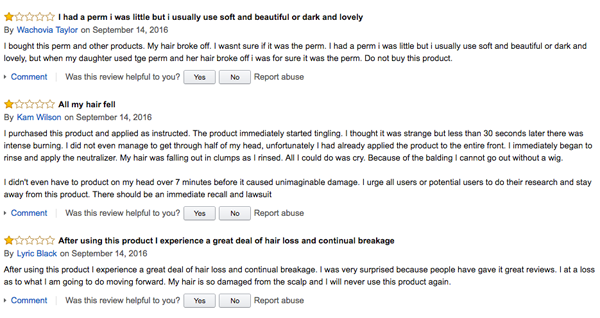 Yikes!
The suit also claims black women were lured into purchasing the perm by using celebrities such as "black•ish" star Tracee Ellis Ross, "Real Housewives of Atlanta" star Cynthia Bailey and First Lady Michelle Obama's stylist and artistic style director for Soft Sheen Carson Johnny Wright to promote the line of products.
No word from L'Oréal about the suit at the time of this post.
Beware ladies (and some gents)!