LeBron James & Steph Curry Support Colin Kaepernick's Protest, But Confirm They Will Not Join In
Sep 27 | by _YBF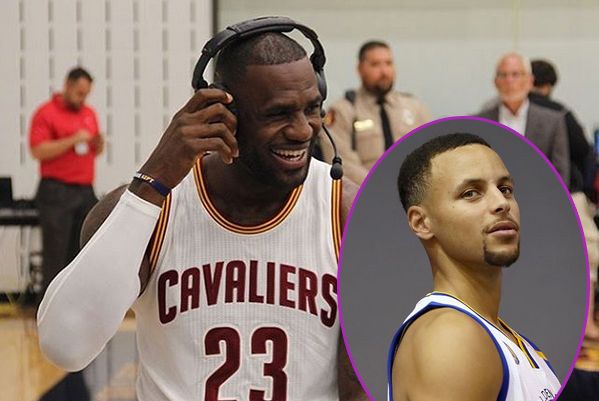 LeBron James and Steph Curry say they support Colin Kaepernick's silent protest, but they will be taking a knee during the national anthem when the NBA season starts. Deets inside…
Two of the NBA's biggest stars are weighing in on the Colin Kaepernick's silent protest and revealing whether or not they'll be joining in.
NBA champ and Cleveland Cavaliers baller LeBron James say he supports Colin's movement, but he won't be joining in. NBA MVP Steph Curry said the exact same thing. There were no hard feelings. They both expressed they admire Colin taking a stand and that they support him. But, they both have decided to continue to stand during the national anthem.
"Me standing for the national anthem is something I will do," James said at the Cavs' annual media day yesterday. "That's who I am. That's what I believe in. But that doesn't mean I don't respect and don't believe in what Colin Kaepernick is doing. You have the right to voice your opinion, stand for your opinion, and he's doing it in the most peaceful way I've ever seen someone do something."
King James made his own statement alongside Dwyane Wade, Chris Paul and Carmelo Anthony during the ESPY awards this year, raising awareness on police brutality. He talked about how the recent events with black men being killed at the hand of reckless police officers makes him feel uneasy for his own children. He added,
"For me, my personal feelings is that I got a 12-year-old son, a 9-year-old son and a 2-year-old daughter, and I look at my son being four years removed from driving his own car and being able to leave the house on his own, and it's a scary thought right now to think if my son gets pulled over," James said. "You tell your kids if you just apply [the lessons you teach them] and if you just listen to the police that they will be respectful and it will work itself out. And you see these videos that continue to come out, and it's a scary-ass situation that if my son calls me and says that he's been pulled over that I'm not that confident that things are going to go well and my son is going to return home. And my son just started the sixth grade."
Sad, but all the way true.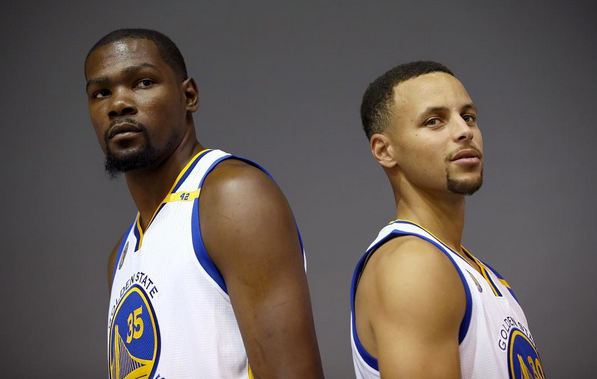 "I plan on standing," Steph Curry said about joining Colin's protest during the Warriors' media day. "But like I've said, there are ways that everybody can affect the mindset of people around them and the awareness of what's going on without, in that moment, with the national anthem playing, kneeling. I've always said I respect Colin because he took a bold step, in that regard, to continue the conversation and make it more pointed. But I do plan on standing."
Warriors forward Draymond Green also revealed if he will join. He said, "Am I going to kneel down and put my fist up? No. I'm not. That's no disrespect to Colin or anybody else that's doing it. But the point is out. Like, they've gotten the point across. I don't think I need to come out and do this national anthem protest because it's already been started. It's already a conversation."
According to ESPN, the NBA has a rule requiring all of its players to stand during the national anthem (along with the WNBA). As of now, the league hasn't taken any action against players that have knelt during the anthem, including the entire Indiana Fever team before a playoff game last week. The NFL doesn't have this rule.
Interesting.
Check out more flicks from the Cavaliers and the Warriors' media day below: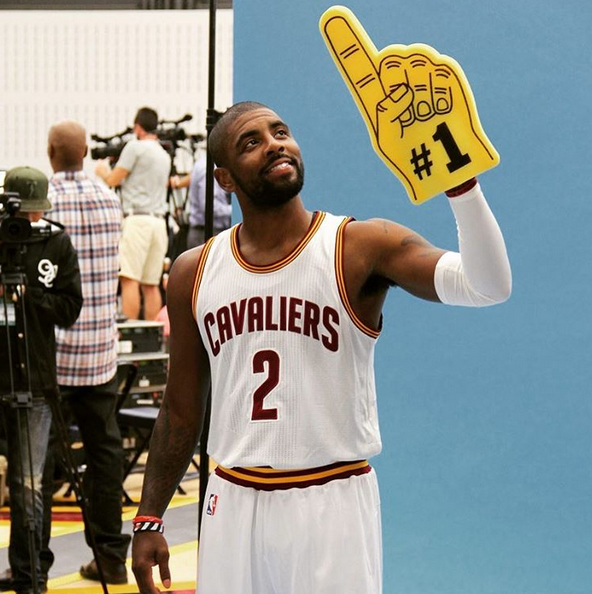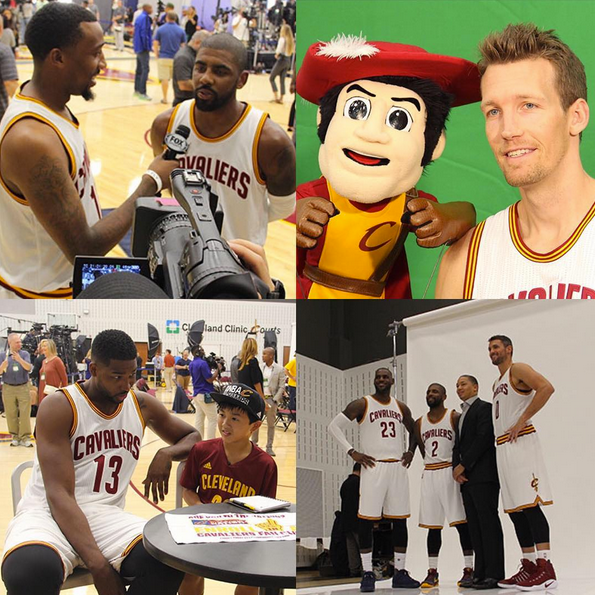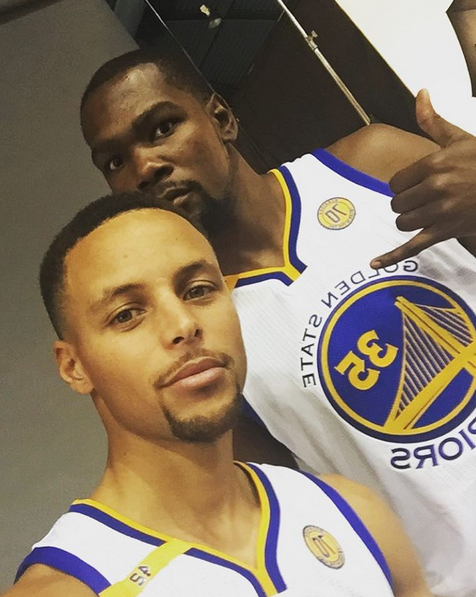 The NBA will begin exhibition play this Saturday. We'll see if any of the other guys will join in.
Photos: Cavaliers' IG/Warriors' IG