Michel'le Explains Why She Stayed In Abusive Relationships With Dr. Dre & Suge Knight, Confirms "R&B Divas: L.A." Is Cancelled!
​
Oct 03 | by _YBF
​ ​ ​ ​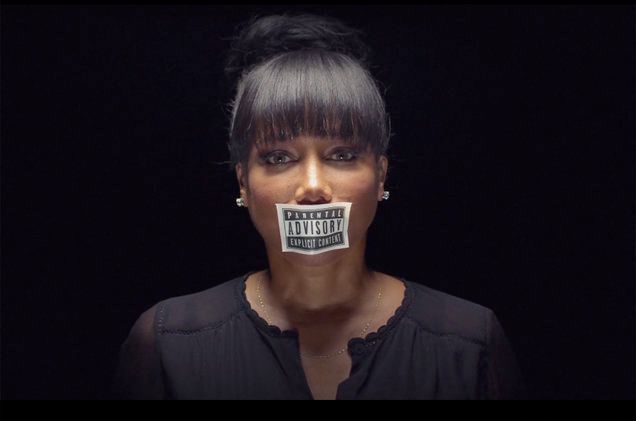 Michel'le stops by the "Wendy Williams Show" to chat it up about her new LIFETIME biopic and why she decided to stay in abusive relationships with Dr. Dre and Suge Knight. Oh, she also confirms "R&B Divas: L.A." has been cancelled. More inside….
R&B singer Michel'le is on the promo trail for her upcoming LIFETIME biopic Surviving Compton, set to premiere October 15th at 8pm EST.
The singer/reality star stopped by the "Wendy Williams Show" today to chat it up about her no-holds barred biopic. Apparently, she tells it ALL. (We were just sent an advanced copy and will be watching it to report back ASAP!)
While she said she didn't want to do this movie, Straight Outta Compton opened up an opportunity for her to tell her story since she was non-existent in the blockbuster film.
As you all know, Michel'le was involved with Dr. Dre and Suge Knight at different times during her career. She has been vocal about Dre and Suge physically abusing her while in relationships with them. By the way, she has a child with each of them. Her son with Dr. Dre is now 25-years-old (Marcel) and her daughter with Suge is 15-years-old (Bailei).
In the TV film, Michel'le shows what went down in her abusive relationships with Dre and Suge, including one time when Dre beat her inside the studio, in front of several men, because she wasn't singing a song to his liking.
As for the only person who tried to talk her into leaving, she credits her makeup artist with putting the bug in her ear. This, after she had to get a black eye covered before going on stage.
When asked why she decided to stay so long in the abusive relationship with Dre, the L.A. native said:
"I stayed because it was normal," she said. "After the first hit, you don't think they're going to do it again. I didn't call the police because I didn't want him to go to jail. All the men around me were always going to jail and be gone for years and I didn't think that was a good idea."
She added, "I just took it as a way of him showing me he loved me."
She had people around her, like her grandmother, who told her that's what men do, so she felt like it was "normal."
The "Something In My Heart" singer said Suge Knight was the one who helped her with her battle with substance abuse, but then he started hitting on her as well.
"He said he would never hit me again because I was just too little. He said, 'You're too little for me to be hitting on.' And, I appreciated that."
Girl, whet?!
Michel'le said if Dre wants to try and sue over the film she urged him to do it! She said there were witnesses to his abuse and if he did decide to take her to court he would have to tell the truth. "Please take me because you have to do depositions and that's when you have to tell the truth," she said.
Now that, we appreciate.
So has her daughter seen her dad Suge in jail? She said she hasn't yet, but she plans on going to see him very soon. She said she was going to let her daughter see her biopic before she went and he would have to answer to her as to why he put her through so much ish.
Michel'le admitted to being a horrible mother because she had no common sense for raising a child. She would take her then two-year-old son (with Dr. Dre) to parties with her back in the day. Chile….
The singer/reality star also said she never hooked up with Tupac, but wishes she did. Ha!
And speaking of being a reality star, when asked if she would returned to "R&B Divas: L.A." she responded, "No, you know we got cancelled!"
Oh? News to us.
SURVIVING COMPTON: DRE, SUGE & MICHEL'LE premieres Saturday, October 15th at 8pm EST.
​ ​
​ ​ ​