IN CASE YOU MISSED: Shawty Lo's Casket Visits ATL Strip Club One Last Time, Daughter Pops Off Over Casket Photos + Fans Petition To Rename Street After Late Rapper
​
Oct 04 | by _YBF
​ ​ ​ ​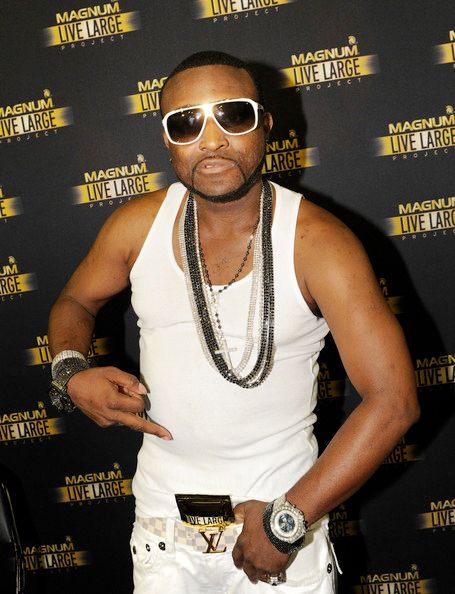 Before late rapper Shawty Lo was laid to rest, his casket made one last stop at a strip club in Atlanta. Peep the clips, plus get the deets on fans petitioning to have a street named after him and his daughter poppin' off on folks who posted pictures of her dad in his casket inside….
The Hip Hop world was rocked when news hit that Atlanta rapper Shawty Lo had passed away after being involved in a car accident. According to reports, Shawty Lo's (real name Carlos Walker) 2016 Audi struck several trees, flipped and then caught fire.
The AJC reported Shawty Lo was ejected from his vehicle and was reported dead on the scene at 2:20am EST on September 21st. The Fulton County Medical Examiner's Office concluded the rapper died from "blunt force injury to the head" and his death was ruled as accidental.
Before Shawty Lo was laid to rest, the family (his kids pictured above at the services) hosted a public vigil for his fans to say their last goodbyes over the weekend. Following the vigil, the family had a processional roll through Bankhead where hundreds of fans lined the streets to pay their respects before his funeral service on Saturday (Oct. 1st).
On the night that Shawty Lo lost his life, he was partying it up at the Blue Flame strip club for "Love & Hip Hop: Atlanta" star Young Joc's birthday. The processional made a stop by Blue Fame strip club one last time where several fans were waiting outside.
Peep the clips below:
Rumor has it, Shawty Lo received one last "lap dance" by three of his favorite strippers. It's said the strippers danced on top of his casket and supposedly spilled gin on his body. We're not totally believing it, as this person is a comedian, but that's what's being said:
Shortly after Shawty Lo's funeral service, images of his body resting in his casket started making rounds on social media. One his daughters (he fathered 11 children) took to her Instagram to clap back at those disrespectful people who took the photos and shared them.
"Imma need for everyone to delete my f*cking daddy picture of him in his casket off they page!" she posted.
This social media driven world has people going mad! But his kids did post the casket itself during the services:
In other Shawty Lo news....
A petition has been started by a fan to rename the Donald Lee Hollowell Parkway (aka Bankhead Parkway) after the "Dey Know" rapper. They want the street renamed to Shawty Lo Parkway.
Atlanta resident Mercy Washington started the petition on Change.org requesting one million signatures to change the name. She explained why she was seeking the name change below:
He was overly active in his Bankhead community. So much so, that neighborhood locals honored him by giving him the nickname "King of Bankhead" abbreviated K.O.B in which he utilized as much as he did his rap name Shawty Lo. What better way to honor this extraordinary man then to rename the street in which he grew up on and a community that he never left behind even after his success! Bankhead Hwy a.k.a. Donald Lee Hollowell is a thing of the past. Sign the petition as we welcome the new Atlanta street name Shawty Lo Pkwy.
The road is currently named after the late famed civil rights attorney Donald Lee Hollowell, who is known for his role in Martin Luther King, Jr.'s 1960 prison release, as well as winning the desegregation of the University of Georgia.
Shawty Lo's team even suggested changing the parkway after his real name, Carlos Walker Boulevard:
@ajc let's make it Carlos Walker Blvd

— SHAWTY LO (@THATSSHAWTYLO) September 30, 2016
You can read the full petition here.
Photo: Getty
​ ​
​ ​ ​