Jordan Peele's Disturbing 'Get Out' Trailer Will Have You Saying WTF?! + Wiz Khalifa Launches Clothing Line Inspired By Son Sebastian
​
Oct 07 | by _YBF
​ ​ ​ ​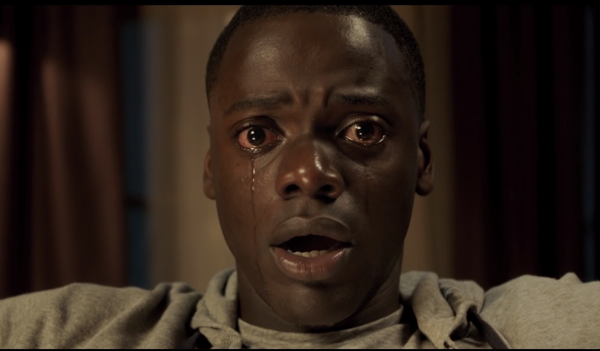 Comedian Jordan Peele will make his directorial debut for his new horror film, Get Out. But it's not your typical thriller. Check out the disturbing trailer inside, plus peep pics and get the deets on Wiz Khalifa's new clothing line inspired by his son Sebastian inside….
Comedian Jordan Peele is getting his feet wet in the horror genre and he's ready to snatch EVERYBODY's edges with his new film titled, Get Out.
The trailer is scary AF! It's set in present day, with present-day racism filled overtones running rampant throughout. A racial thriller? Yep, it's happening. And that's what makes it even scarier.
The film tells the story of a black man named Chris (played by Daniel Kaluuya) who is in a relationship with a white woman named Rose (played by "Girls" star Allison Williams).
One weekend, Chris travels with Rose to her suburban hometown to meet her parents only to learn that African American men have gone missing from the town at an alarming rate. Things get even more weird when every black person Chris tries to connect with reacts in a bizarre fashion. From there, the trailer flashes several scary scenes where it's unclear what's really going on. Just a lot of creepy ish. And blood. So much blood.
The "Key and Peele" star wrote and directed the horror project with Universal Pictures behind it.
Take a peek below:
Get Out will hit theaters on February 24th, 2017. We'll definitely be going to see this.
In YBF kids news...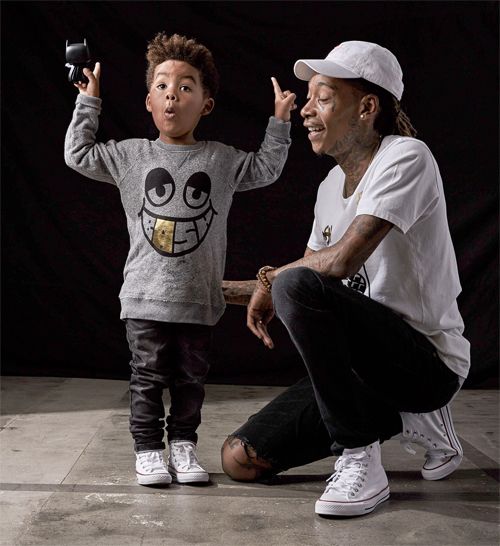 Rapper Wiz Khalifa is launching a father-son clothing line! It's inspired by his 3-year-old Sebastian whom he shares with Amber Rose.
The "Black and Yellow" rapper has teamed up with L.A.-based fashion retailer Junk Food Clothing for a new line dubbed BASH, which is Sebastian's nickname.
"All the designs are based around Sebastian — all of his hobbies and the things that he's into," Wiz told PEOPLE. "I just really wanted it to feel personal to him, so when he sees it, he gets excited. He's 3 years old, so he might not understand the concept of having his own clothing line. But the fact that all of his favorite things are all over his clothes, it makes him feel special; it makes him entertained by what he's wearing."
Aww! How cute.
So what inspired the line?
"I shop with him a lot, and we match often," Wiz explained. "He's definitely got my sense of style. Everybody tells me how fresh he usually looks, from store-bought stuff, so we're making his own stuff now."
Apparently, Bash is really into creepy, crawly, spooky things, so the line will feature cutsey pumpkin designs and more.
"My favorite piece was probably the pumpkin sock because he loves pumpkins so much," the 29-year-old rapper spilled. "He's really into Halloween and spooky things, and the fact that we were able to pull off a pumpkin design was really cool."
We're a sucker for mommy-and-me and daddy-and-me matching outfits.
BASH's new line will feature shirts, sweatshirts, accessories and a bomber jacket, ranging from $35 to $50 for kids and $45 to $80 for men's (aside from the bomber jackets, which will be available for $150 and $250, respectively).
The collection will launch October 15th and will be available for purchase online at JunkFoodClothing.com and the store's Venice, California flagship.
Congrats Bash (and papa Wiz)!
Photos: Screenshot/PEOPLE
​ ​
​ ​ ​