EXCLUSIVE DETAILS: KeKe Palmer's New 'Lauren' EP -- We've Got The Release Date & New Artwork
Oct 24 | by Natasha
KeKe Palmer has been working hard on her music, and clearly just as hard on her fitness too. We've got the exclusive details about her upcoming EP release date and we've got her artwork inside...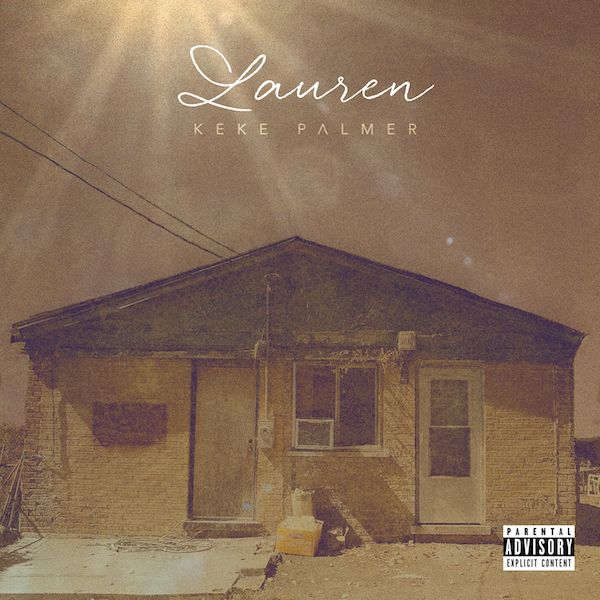 Fresh off her "Reverse Psychology" buzz single, KeKe's got more music on the way.
She's still in the midst of shooting her Fox hit show "Scream Queens," but the 23-year-old triple threat found time to record a new EP. And it's H-O-T.
KeKe is going by her government name, Lauren, which is the EP title. And we've exclusively learned she's dropping the new project November 4th, 2016.
In the cover art above, her grandmother's house in Illinois that KeKe grew up in is front and center. She tells us it symbolizes going back to the root of who she really is, Lauren.
The 5-song EP has a trapsoul sound, with "Body" singer/rapper Dreezy featured on a track called "Got Me F**ked Up."
The sexy and provocative mix of R&B was produced by Sean Garrett, and it's a more mature sound for KeKe that we're definitely here for. She's taking no prisoners as she wraps up the chorus on "Jealousy" saying:
"B*tch don't let this TV think that you know me..."
Bloop.
It may be brisk outside now, but check out 25 of KeKe's sexiest pics she steamed up IG with this summer sixteen below. We're loving her glo-up!
Track Listing:
1 DOUBTFUL
2 GOT ME FUCKED UP (FT. DREEZY)
3 JEALOUSY
4 PRESSURE
5 HANDS FREE
Photo: KeKe Palmer