Lawsuit Claim -- L'Oréal's Perm Made Me Bald! And Here's The PROOF.
Oct 26 | by _YBF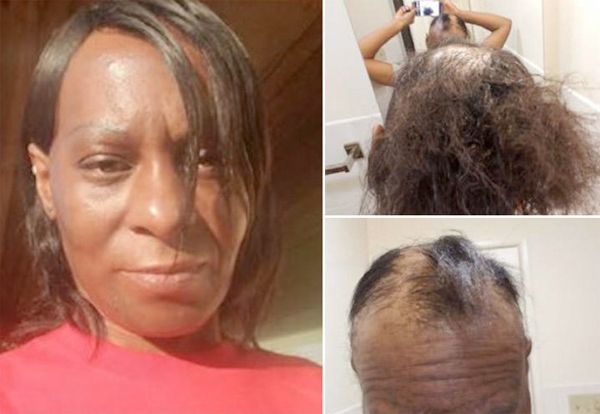 We told you L'Oréal was hit with a $5 million lawsuit for a hair relaxer that was snatching edges (and more). Now, one of the women who fired off the lawsuit is pulling out receipts to show the damage caused by the perm. More inside….
Tragic!
Last month, we told you L'Oréal had been hit with a $5 million lawsuit for their SoftSheen-Carson Optimum Amla Legend No-Mix, No-Lye Relaxer. Several women came forward with claims that the perm caused them to suffer hair loss, breakage, blisters, burns and scalp irritation.
Well, now there's alleged proof.
Delicia Taylor has come forward with before and after pictures to show what the perm allegedly did to her hair. And the photos devastating. Almost all of her hair fell out!
According to reports, famed attorney Mark Geragos (Chris Brown's lawyer) filed a class action lawsuit against the hair company on behalf of several women, including Delicia, who claim the perm destroyed their hair.
Still no word from L'Oréal yet.
Photo: TMZ