They Want That Old Thing Back?! Nick Cannon & Christina Milian Get Extra Cozy At Halloween Party.
Nov 01 | by Natasha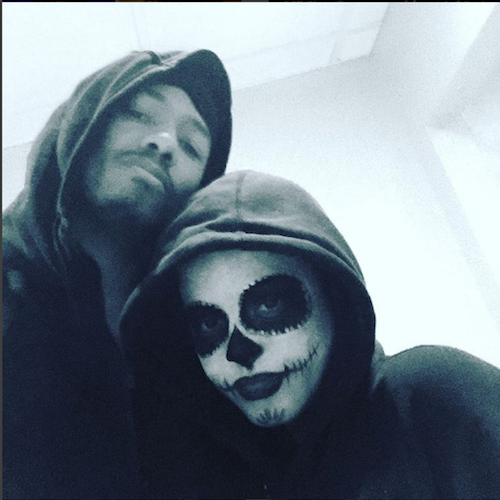 Well what do we have here?! Boo'd up for Halloween? (How appropriate.) Christina Milian and Nick Cannon are totally hanging out again. And they got THISCLOSE at a Halloween party. Pics and deets inside...
Apparently, Nick Cannon isn't shy about letting the world know he and his ex Christina are seeing each other again. He posted the above pic of them together -- looking quite cozy -- on Sunday.
This was the same makeup she wore to her girl Nicole Williams' Halloween themed birthday party Sunday night.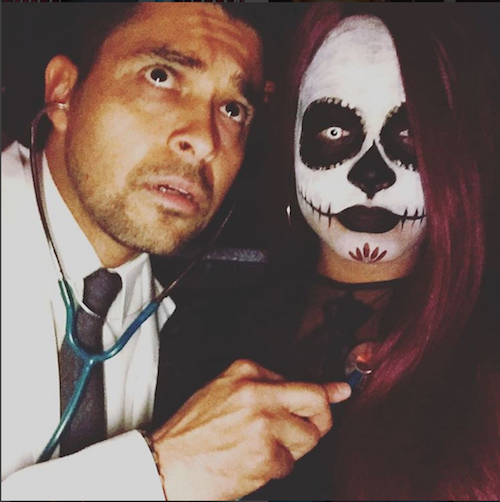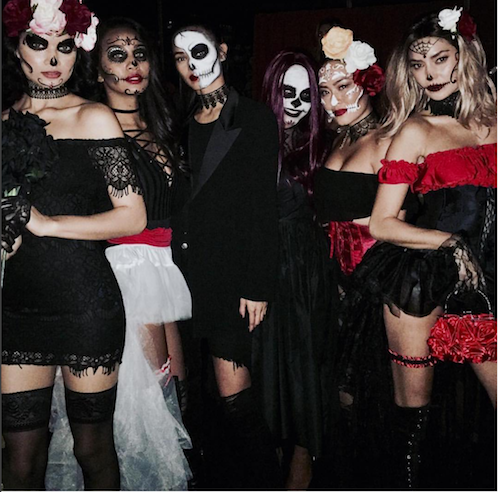 A little over a week ago, Nick and Christina went to dinner together and danced it up at a Jamaican club. TMZ says:
The former flames were spotted at a joint called Lorna's for Seafood Tuesday. We're told they showed up around 1:30 AM ... cut a rug for about an hour and took off.
Interestingly, less than 2 weeks ago, about a day or so before they linked up for dinner, Christina went on the Wendy Show and spoke about Nick. When she was asked which ex she would spy on if she could be invisible for a day, she named her "first real love" Mr. Cannon. Hmph.
If you're not trying to watch the whole thing, start at the 11:30 mark.
Photos: Instagram