BLENDED BIRTHDAY BASHES: Kevin Hart, Torrei & Eniko Celebrate Hendrix's 9th B'Day + Monyetta & NeYo's Wife Crystal Renay Play At Madilyn & Mason's B'Day Party
Nov 09 | by _YBF
Blended family love! Kevin Hart, Ne-Yo and their families gathered to celebrate their children's birthdays. All the family flicks inside…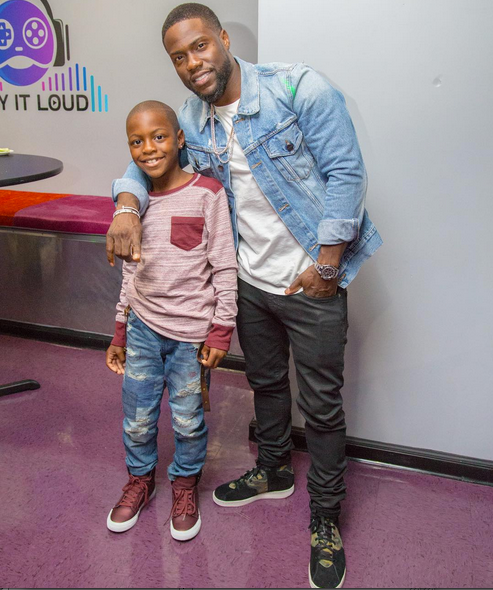 Party time for the Harts!
Famed comedian Kevin Hart his ex-wife Torrei Hart threw their son Hendrix a super cool gamer themed birthday bash to celebrate his 9th birthday. Of course, his wife Eniko Hart joined in on the birthday festivities.
Little Hendrix called this birthday his best one yet. We wouldn't expect anything less being that Kevin is this year's highest paid comedian. Y'all know he went all out for his son.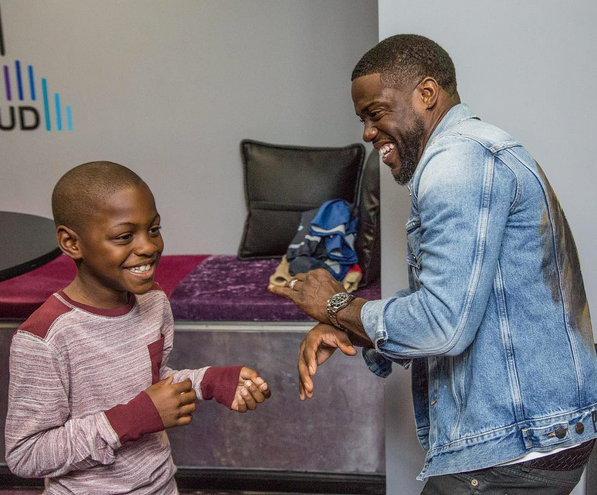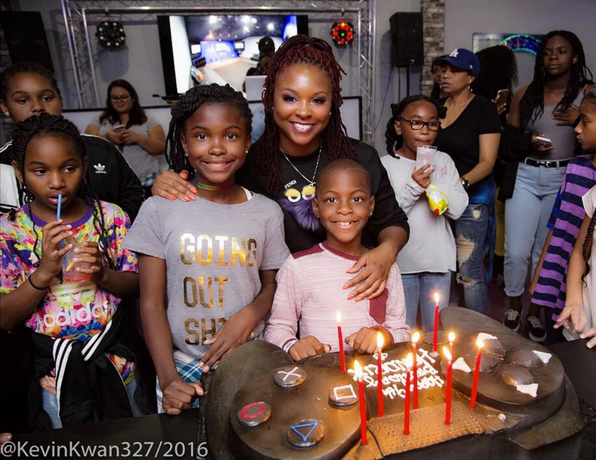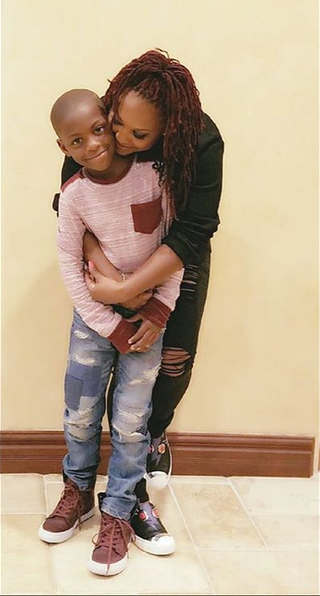 The former "Atlanta Exes" star posted a sweet birthday shout out to her son on Instagram saying:
"Where do I begin? Wow, I can't believe you are 9 years old today. I'm so blessed to be able to call you my son. I enjoy every moment with you, from our morning talks to our late night prayer sessions. You keep me laughing with all your crazy antics and I love it!!! Keep being the amazing kid that you are, God has big things in store for you kiddo!! Happy Birthday Hendrix #hendrixhart #torreihart #nov8"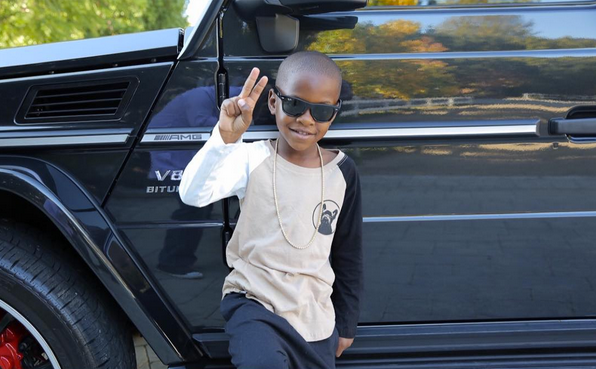 The Central Intelligence star also wished his son a Happy Birthday captioning on Instagram, "Screaming Happy B Day to the coolest Son on the planet....You make me proud everyday man. I love you to death dude....I do it all for you & your sister!!!! #MyLittleMan #MiniLittleSwag #DooDirty #HappyBDay #WhereDoesTheTimeGo #Harts"
Kevin, who's currently filming Jumanji, hit the dance floor with his daughter Heaven to serve up #FatherDaughterGoals:
Adorbs!
For his big surprise, Hendrix's parents surprised him with an appearance from his favorite YouTube gamer CoryxKenshin. His mom said, "Hendrix with his favorite YouTube gamer @coryxkenshin He was so excited when he saw him walk through door. Thanks again for making my sons day. He said this was his favorite party and trust me I have thrown some amazing parties!!! #HappybirthdayHendrix"
Aww!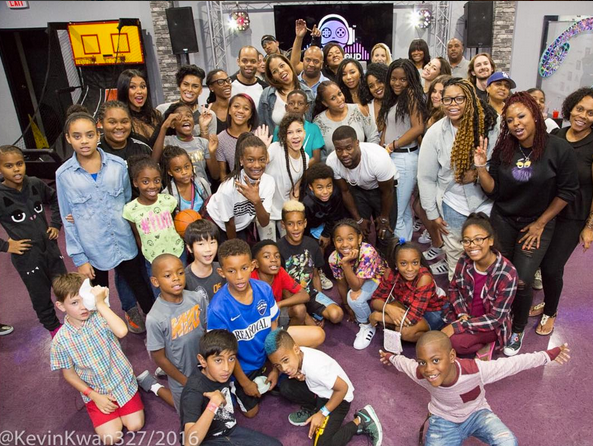 Fun times! Happy Birthday Hendrix!
Another blended family coming together for the kiddies...
One time for the co-parenting skills!
Ne-Yo and Monyetta Shaw joined forces to celebrate their daughter Madilyn's 6th birthday and their son Mason's 5th birthday. Ne-Yo's new wife Crystal Renay and their son Shaffer Smith Jr. (SJ) were also in the mix to celebrate with the kids.
Looks like Crystal and Monyetta -- who have notoriously been at each other's throats all year -- played nice.
The R&B crooner and former "Atlanta Exes" star threw the joint party at Stars and Strikes bowling center in Atlanta over the weekend. The guests enjoyed bowling, laser tag and arcade games.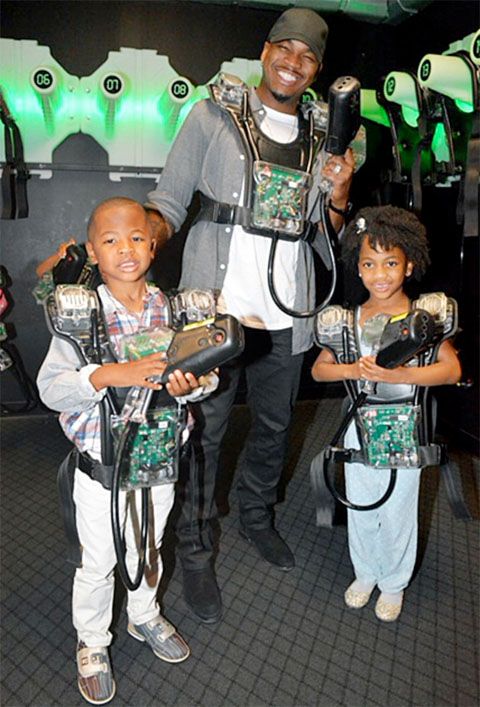 "The party was a success because our kids had a great time," Ne-Yo told US Weekly. "That's what it's all about. No beef, no bad blood, no shade ... we are grown. This is what it looks like when grown-ups act like adults."
Well good for them.
Ever since the M's were little, they've thrown joint parties for them since their birthdays are close together. (Madilyn's birthday is November 12th and Mason's birthday is October 9th). They said it's easier to throw one big bash due to Ne-Yo's busy schedule.
"Ever since the M's 2nd and 3rd birthday, Ne-Yo and I decided on a joint party for them because of dad's busy schedule and the fact that their birthdays are close," Monyetta revealed. "They actually love it because they are pretty much inseparable and BFFs. So we've made it our little tradition. ... It was important for us to throw their birthday party together, as we have before, to continue to set a positive example for our kids and to let them know that no matter what, they are loved and celebrated."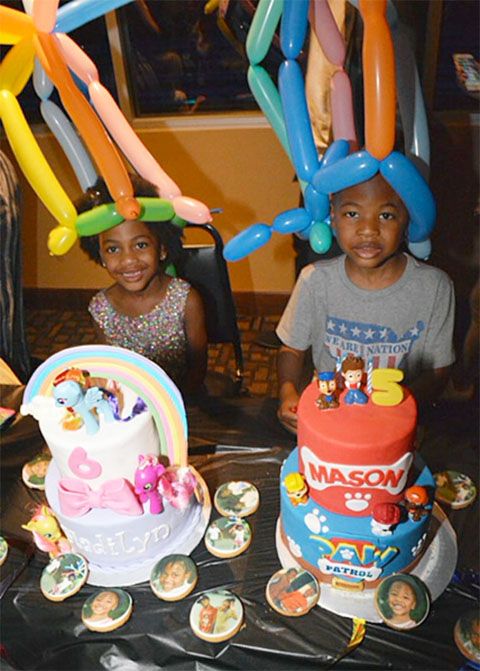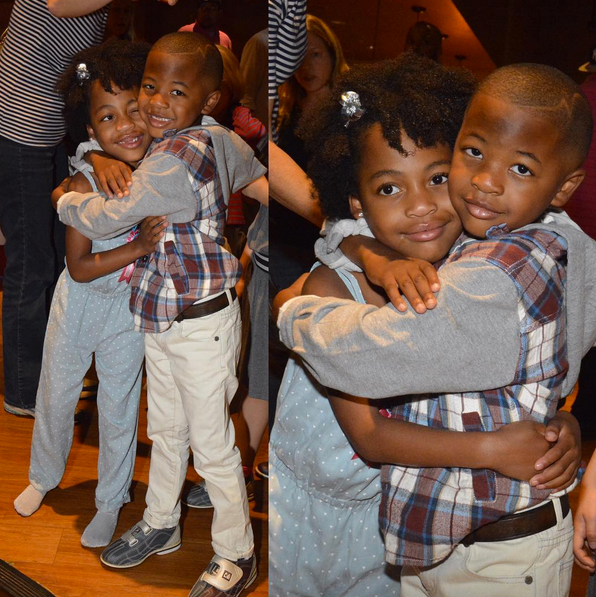 Aww!
Look at Madilyn and Mason on big brother/big sister duties with their baby brother SJ. Too cute!
Happy Birthday Madilyn & Mason!
Photos: Kevin's IG/Torrei's IG/Freddy O via US Weekly