Mashonda Joins Alicia Keys, Swizz Beatz & The Kids For Lovey-Dovey "Blended Family" Video
Nov 12 | by Natasha
Well look who's one big happy family now. Alicia Keys' new "Blended Family (What You Do For Love)" video features her own fam, including Mashonda whom she gets quite lovey dovey with while shooting. Get the full video inside...
The Deans (and Mashonda) are all gravy now, and they want the world to know.
For Alicia Keys' new album Here, she's on a musical journey to spread love. Apparently, that means making nice with her husband's ex-wife Mashonda Tifrere. They got off to a rocky start as Mashonda (and everyone else) made it known Swizz Beatz and Alicia's relationship started out of an affair. But a few kids and several years later, they've let bygones be bygones. It's all love.
Swizz posted:
Growth , Love, understanding & Blessings #Loveoverhate ! Many people love the Drama but get very low key when things get Positive ! That's why you must not give them the energy or time of day and just focus on what's best for your life & Fam Blessings to all the blended families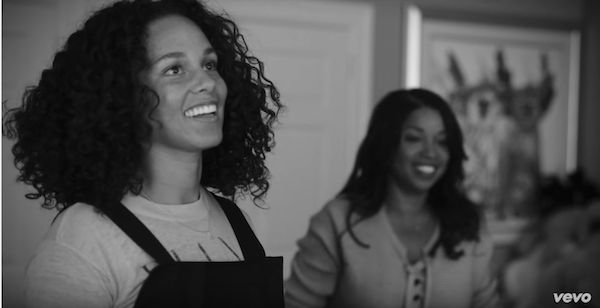 Mashonda posted about the video saying:
Kings and Queens unite along this journey called life! Step away from your fears, let love shine its light. For it takes a village to raise these children up right. Embrace what is real, don't ever lose sight. #love #gratitude #blend #blendedfamily #blendproject17

I know some don't understand how this magic happened. You soon will.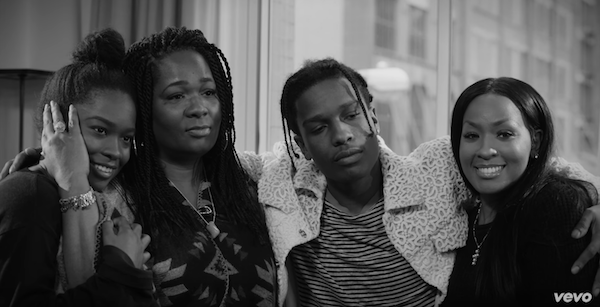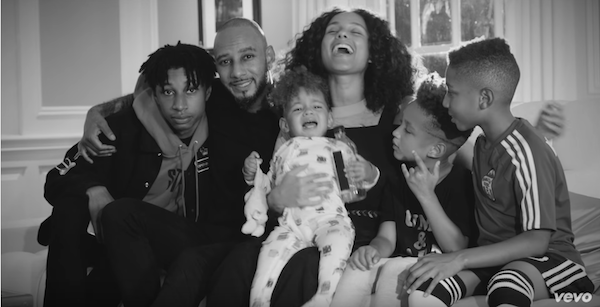 Swizz, Alicia, Mashonda, their kids, Alicia's mom, and A$AP Rocky's family are all featured in the visuals.
Check out the video below: