'Loving' Actress Ruth Negga Flosses In Florals For First VOGUE Cover + Vanessa Williams & Jillian Hervey Serve #MotherDaughterGoals For ESSENCE
​
Dec 07 | by _YBF
​ ​ ​ ​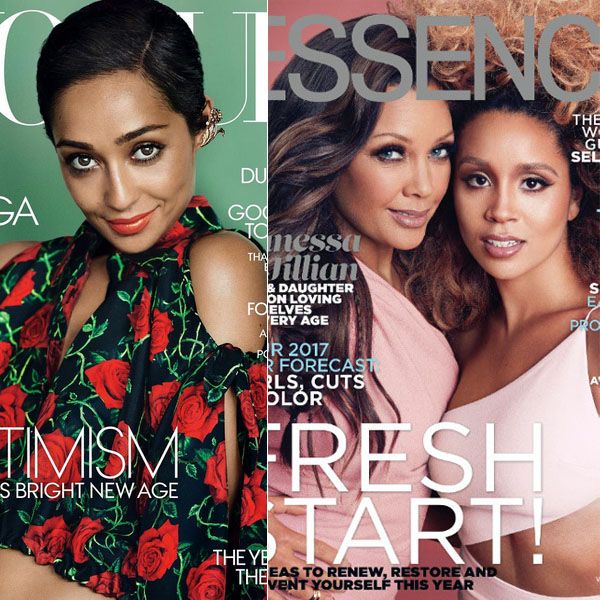 Actress Ruth Negga nabs her very first VOGUE cover and the first one of 2017. Go inside to peep her gorgeous spread a few highlights from her cover story, plus the Vanessa Williams and Jillian Hervey's fabulous mother-daughter ESSENCE cover inside…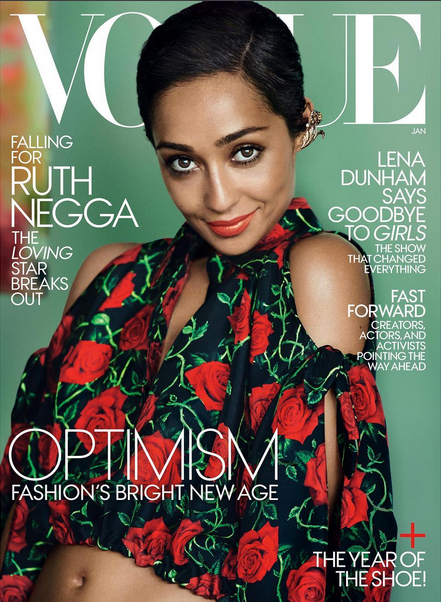 Ruth Negga stars as Mildred Loving in the newly released romantic drama Loving. It tells the story of Richard and Mildred Loving, an interracial couple, whose challenge of their anti-miscegenation arrest for their marriage in Virginia led to a legal battle that would end at the US Supreme Court.
The Irish-Ethiopian actress graces the cover of VOGUE for the very first time for the magazine's January 2017 issue. Yep, she landed the first VOGUE cover of the new year.
Inside, the YBF actress opens up about being biracial and she fiercely defends her identity.
"People have always made assumptions about me," she says. "I become very territorial about my identity because it's been hijacked by so many people, with their own projections." Understandably, she doesn't want to be pinned down, reserving the right to change her mind, about herself or anything else. "I don't trust anyone who doesn't change their mind," she says.
Ruth was born in Addis Ababa, Ethiopia, to a white Irish nurse and a black Ethiopian doctor who'd met at Black Lion Hospital. By the age of 4, Ruth and her mother moved to Ireland due to political violence broke and waited for her father to join them. Unfortunately, that never happened.
"We were going to go to America," Ruth share, "but my dad didn't get out in time." Three years later, her father died in a car accident. "We found out in a letter and a phone call. This was 1988. There wasn't any grief counseling for kids."
Ruth shares her mother never encountered any prejudice from being in an interracial marriage. "My mum never experienced that—I mean, never," she shares.
While growing up in County Limerick, Ruth says she never felt different from any of her Irish family members, but began to experience racism is some form as she got older.
"I remember thinking, I'm just me. When you're a kid, you're just you, aren't you? It was when I moved to England that I felt it, because I was Irish and black." She was eleven. She was eventually drawn to Toni Morrison, Maya Angelou, James Baldwin—none of them obvious influences for a girl from rural Ireland. "I didn't have that many black people in my life, so I had to sort of search them out," she says. "And I didn't grow up in America, but I identified as much with their writing about the black experience as I did with their writing about the human experience."
So, that's one way she was able to learn about black culture in America.
You can read the rest of Ruth's interview over at VOGUE. In the meantime, take a peek at her gorgeous spread below: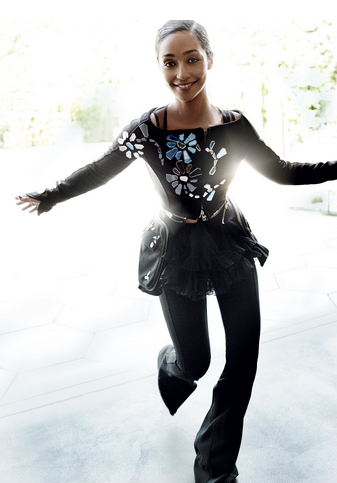 On another magazine front…
Mother-daughter goals!
Singer/actress Vanessa Willimas and her daughter Jillian Harvey, ½ of Lionbabe, grace the cover of ESSENCE magazine's January 2017 issue.
27-year-old Jillian (who nabbed a solo cover) is following in the footsteps of her famous (and equally beautiful) 53-year-old mother as she makes her own mark in the music industry.
Inside, the mother-daughter duo dish on advice Jillian has received from her mother, having a strong work ethic and their hair and beauty goals for the new year.
ESSENCE caught up with Vanessa in Atlanta while shooting scenes for Star Jones' upcoming series Daytime Divas series. Vanessa dropped a few gems on how to survive a setback and finding love again.
On surviving a setback: "You have to go through the fire. Avoiding the pain is why most people never resolve it. You have to dig deep, sit in it and ugly-cry. Pretending it's not there and keeping busy are a way of avoiding it."

On finding love again: "[Marrying Jim Skrip] it was one of those easy, easy things. It was fantastic." But being a nurturing mother has been one of Williams' top priorities too.
You can check out Vanessa and Jillian's full interviews when the issue drops this Friday, December 9th.

Photos: VOGUE/ESSENCE
​ ​
​ ​ ​