EXCLUSIVE: Denzel Washington Explains How 'Fences' Will Heal Black Families
​
Dec 24 | by Natasha
​ ​ ​ ​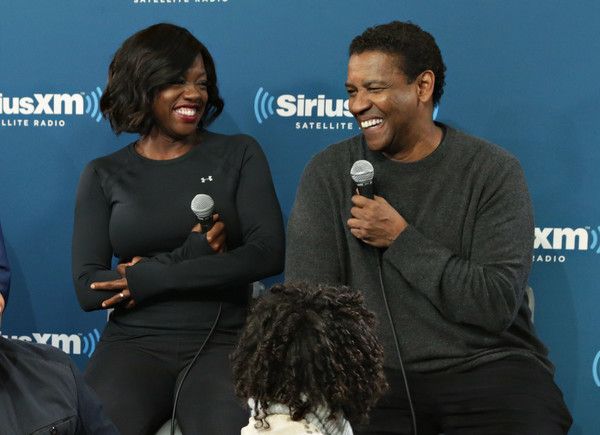 Denzel Washington & Viola Davis are magical on camera together, and they dish to us about how Director Denz captured that magic from Broadway to put on the big screen for 'Fences'. It was deliberate. Plus, we chat up the cast about how the film is the healing factor black families need.
When they weren't trying to nab YBF correspondent's Jeff J.'s suit details for themselves, Denzel Washington, Al Sharpton and more gave us the real about why folks need to be front and center watching Fences this Holiday.
Denzel dished about flexing his director skills to stay tru to August Wilson's words but bring the magic we all need to see on screen, while Al Sharpton explained why seeing an imperfect black family on screen go THROUGH it heals all of us.
Plus, we talk to the rest of the cast and also Benny Boom about his upcoming All Eyez On Me Tupac film. Check it.
Fences hits theaters Christmas Day.
Photo: Getty
​ ​
​ ​ ​