Here's Everything That Happened With Chris Brown vs. Soulja Boy vs. Karrueche -- It's Ridiculous
Jan 03 | by Natasha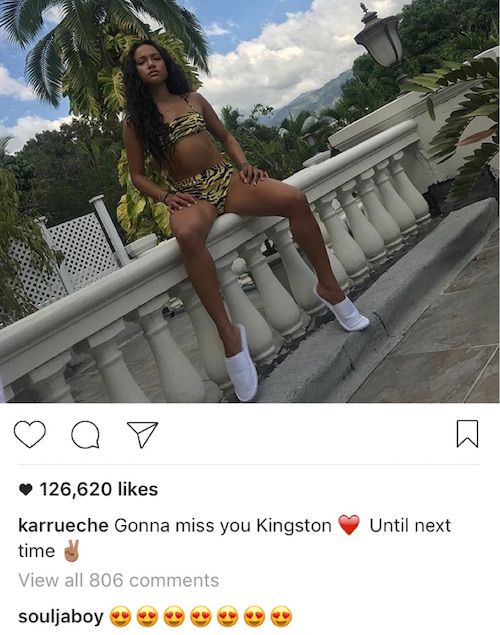 Chris Brown just re-confirmed his status as the king of the butt-hurt bait and switch. After publicly pining after Karrueche Tran for several months, he went straight savage on her when she spoke up during Chris and Soulja Boy's beef that was basically all over her.
We've got all the foolishness that went down below, including Breezy's lawyer throwing shots...
Karrueche's last pic from her Jamaican vacay just kicked off the first major beef of 2017. Yeah, Chris vs. Karrueche is still "a thing," apparently.
After Breezy started commented on all of his ex's vacay pics this week, Soulja Boy seemingly decided to shoot his shot as well and commented some smiley heart faces under one of Kae's vacay pics.
We ALL know Chris' buttons, and one of them is folks moving in on what he sees as his territory. Whether he cops to it or not.
So along with posting the above flip-off pic, he started going all the way in on Soulja Boy. And Soulja, being the Twitter Thirst Trap that he is, popped back with savagery of his own. He allegedly tried to Facetime Soulja to threaten him about "liking Kae's pics." Yes, petty 2017 is in full effect.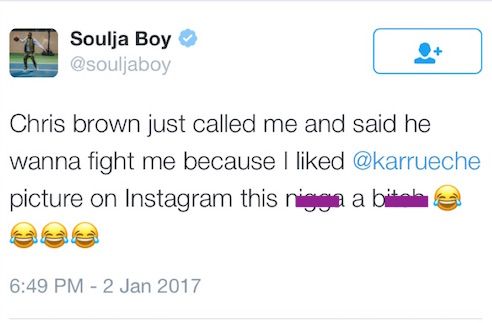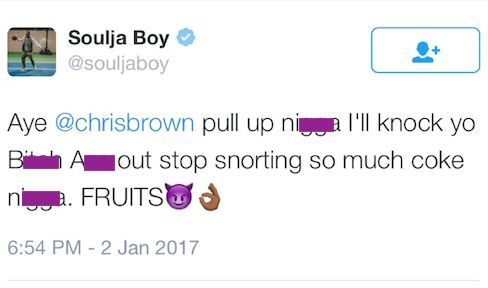 Sheesh. Chris popped back at him with MANY videos and clapbacks.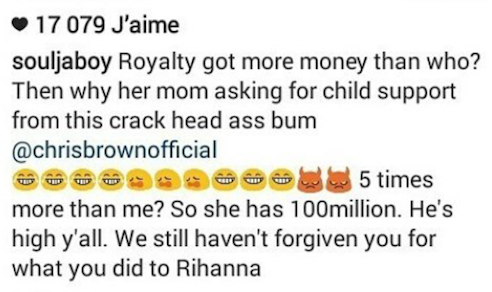 Once word got out that Soulja and Chris were about to challenge each other to a duel (chile...) and face off in a real-live boxing match over this foolery, Karrueche chimed in with a post and delete:
Y'all know Chris does not like to be dismissed. So, this happened:
We can't even.
Now, Chris Brown's long time lawyer (and media personality) Mark Geragos is getting in on the shade: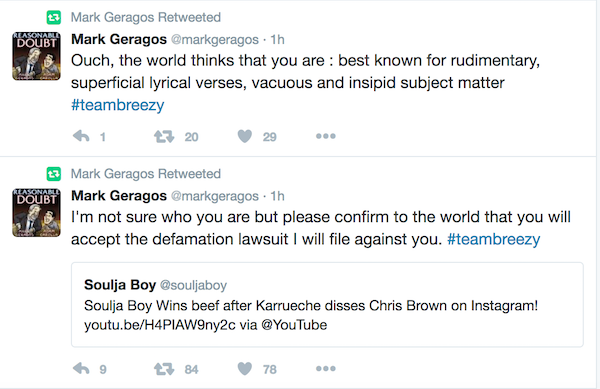 Let's keep it classy or whatever....