50 Cent Fires Off $32 Million Lawsuit At Ex-Lawyers For Losing Sex Tape Case + T.I.'s Bodyguard Gets STABBED
Feb 01 | by _YBF
50 Cent is blaming his ex-lawyers for losing his sex tape case against Rick Ross' child's mother. He's gunning for $32 million! Get the details, plus find out what happened with T.I.'s bodyguard getting stabbed inside…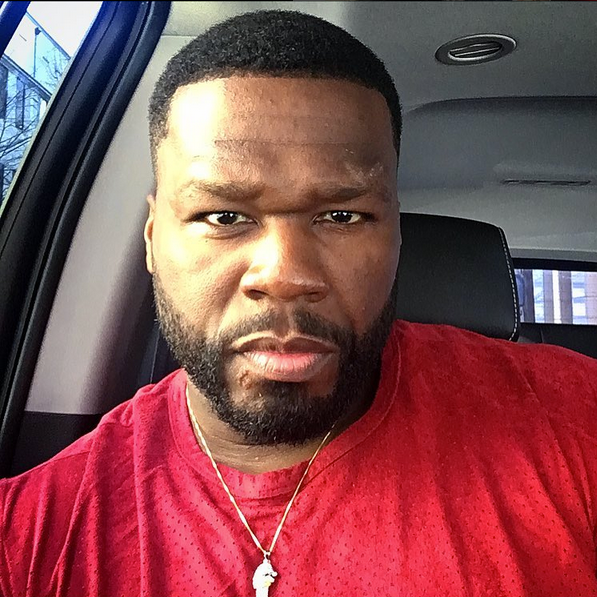 50 Cent is looking for a come up after taking a "L."
The NYC rapper just fired off a $32 million lawsuit against his ex-lawyers after he lost his sex tape lawsuit against Rick Ross' child's mother Lastonia Leviston in 2015. He ended up having to cough up $7 million to Lastonia.
The "Power" star/producer (real name Curtis Jackson III) filed paperwork at the U.S. Bankruptcy court in Connecticut claiming his ex-lawyers Reed Smith and Peter Raymond were the reason he lost against Lastonia. He claims Smith and Raymond urged him to file bankruptcy. The paperwork said Fif wouldn't have filed for bankruptcy had he known about the "neglectful, negligent and unethical conduct of Raymond and Reed Smith."
The complaint reads, according to The Wrap:
"Reed Smith and Raymond did not follow established legal standards in representing Jackson in the Leviston Case by failing to provide effective representation and conduct proper pre-trial and trial preparation prior to the Leviston trial. In addition, their lack of effective representation and inadequate pre-trial preparation and preparation for trial caused Jackson to retain new counsel on the eve of trial."
The complaint also said there was an alleged conflict of interest between Reed Smith and key material witnesses, which contributed to "an unfavorable jury verdict."
Fif is reportedly seeking $25 million in punitive damages and $7 million in actual damages for breach of fiduciary duty and malpractice. Sheesh. Do you think he'll get it all?
In other rapper legal news...
Trouble always seems to follow T.I. no matter where he goes. Maybe that's why his Instagram moniker is Trouble Man.
Anyhoo, the Atlanta rapper is currently on tour in Canada and trouble found its way to one of his concerts. Reportedly, one of Tip's bodyguards got stabbed at a club in Moncton, New Brunswick on Monday.
The bodyguard was guarding a table selling T.I. merchandise at The Venue when someone rolled up him and some type of altercation popped off. The 23-year-old bodyguard was stabbed three times in the calf and was hauled off to a local hospital with minor injuries. He was later released. It's reported Tip spoke with police as well.
More money, more problems.
Photos: 50's IG/T.I.'s IG