Lil Mo Allegedly FIRED From Radio, Less Than Two Weeks After She Defended Her Good Friend Chrisette Michele
Feb 02 | by Natasha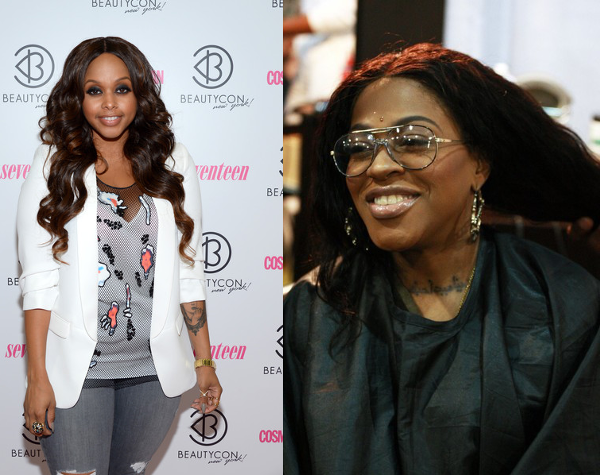 When keeping it real for your friend gets you fired....
Deets on Lil Mo's tragic career saga inside...
Listen, we're all here for defending a friend. A REAL friend. But damn homie!
Word on the curb is, singer turned reality star turned D.C. radio host Lil Mo was just FIRED from her hosting gig at 93.9 WKYS after 1 year on the job. According to the inter-office memo obtained by Fameolous, her last day was today. This happens to be less than two weeks after Mo took to the airwaves to defend her girl Chrisette Michele in the Inauguration debacle.
Mo said back in January about her former reality show co-star:
"I have the privilege of having some friends, and when they trend, I want to make sure they're OK," she said. "So from last week to last night, up until today, my heart has been real heavy…When I see my friends hurting and I know that they're hurt — people, you don't know how words hurt."

"[The] way I saw her being attacked on social media, I took it personal, but I said, 'No, this is business, and there's a reason why God trusted her enough to accept whatever offer,'" she later continued, asserting that Michele has exemplified love throughout her entire career.

"If it takes her singing a song to bridge the disconnect between the people and Donald Trump, if her singing that song will tear down the walls of racism, if her singing a song anywhere will help us… then let freedom ring, damnit," she added. "Somebody has to stand and be a voice for us. We can't just be mad and don't have a solution. We have wasted too much time and too much energy upset at something that we can't control. Tomorrow, we will have a new president. We have to deal with it. We don't have to accept anything that they dish us, we just have to fight back."
We wonder if Lil Mo is now saying to herself "I shoulda just let that ish ride this one time, esp. because it's all over some damn Donald Trump."
We noticed that Mo has been responding to fans and basically confirming that she's leaving. She doesn't confirm if she was fired or if it was mutual, but the former seems more likely as she is calling it "a relief."
Oooh girl.
Photos: Getty/Instagram